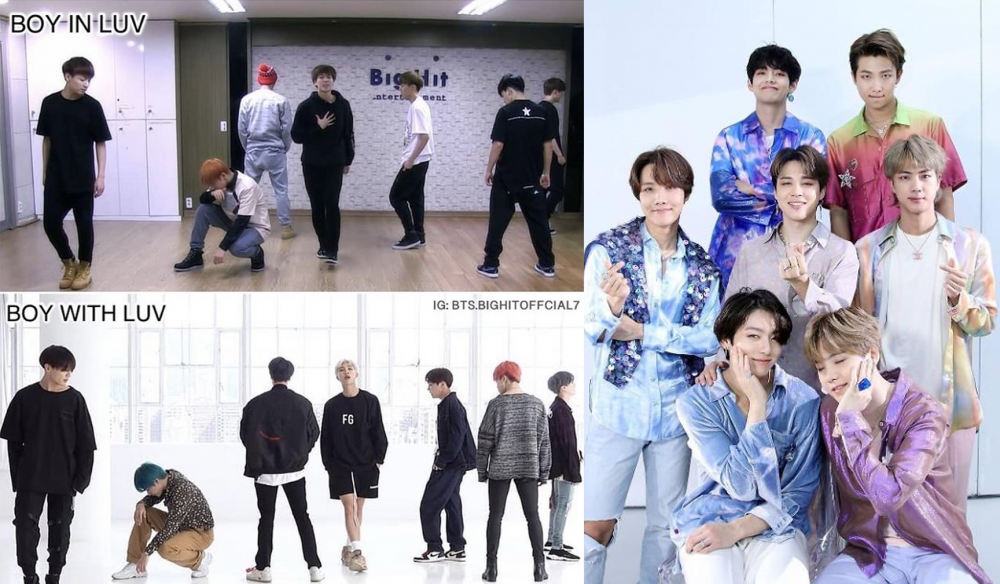 Netizens are at times known as online detectives because sometimes they can find all sorts of evidence on the web to debunk rumors or prove certain facts.
Recently, one BTS fan made a post with the title "Am I the only one that didn't notice this about BTS?" in an online community. In the post, the fan included just one photo comparing the choreography to BTS's "Boy In Luv" and "Boy With Luv."
Released in 2014, "Boy In Luv" is BTS's earlier songs with which they began gaining recognition in South Korea. "Boy With Luv" was released in 2019 and has gained much love globally. Many people had noticed the similarity with the title of the song, but only a few might have noticed the similarities with the choreography.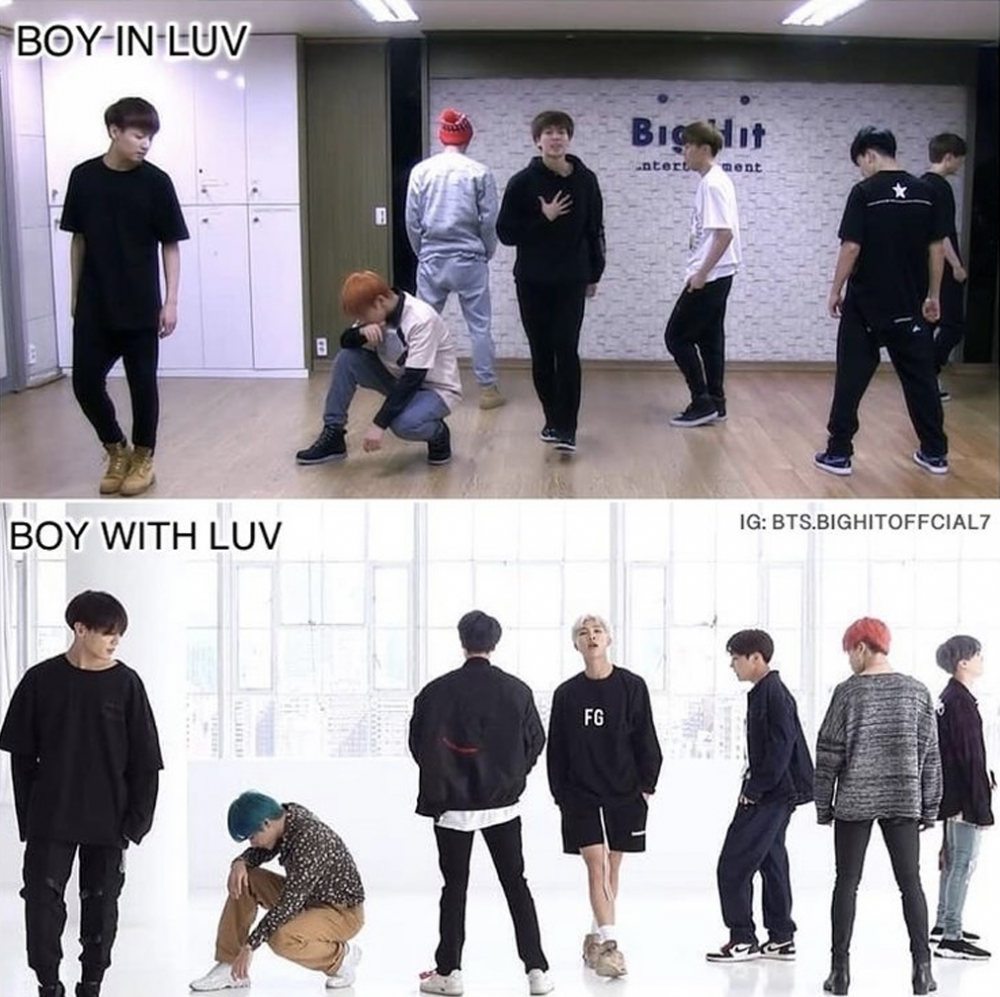 BTS fans joined the online community to share their thoughts on this interesting discovery. Netizens commented, "Omg, I just noticed it now too," "Aww, look how much they grew!" "There's a lot of similarities with the two songs starting from the title. There's a part where Jin throws a rose too," "I found out a few days ago and I'm going crazy," "This is what I love about Big Hit," "If you're a new fan, you might not have noticed," "Look how much Jungkook grew," "I just found out too! thank you for this!" and "Jin and RM are the only ones that changed spots."