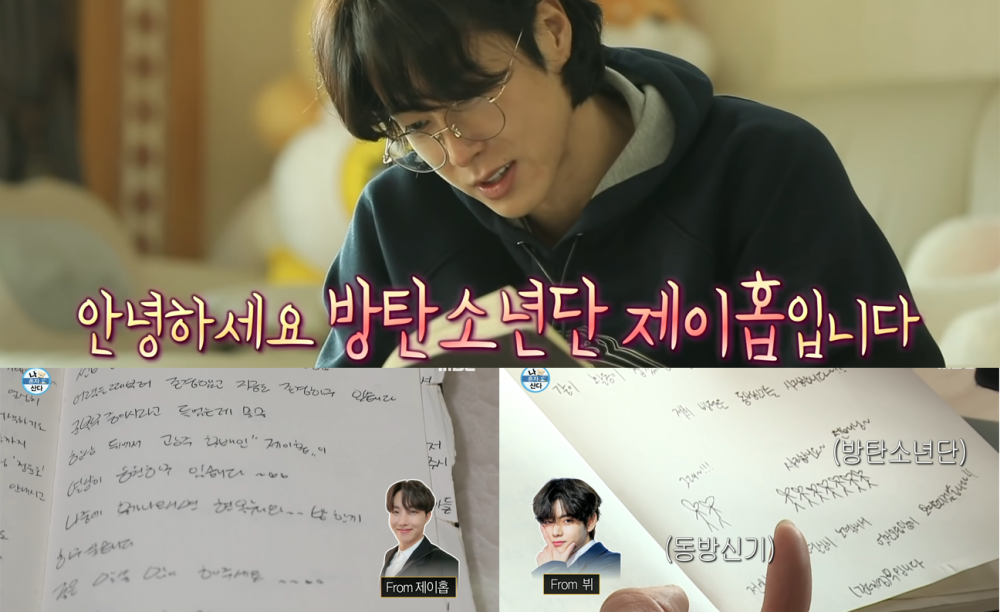 TVXQ's Yunho recently revealed handwritten letters from the globally popular boy group BTS.

In the new episode of MBC's variety program, 'I Live Alone,' Yunho appeared, making a time capsule for the new year.

Yunho revealed that he had made a time capsule before and makes one every ten years. He said, "I've made time capsules before; I make one every ten years. I take them out when I'm feeling down or depressed and I can laugh again. It's sort of my own routine."

Yunho brought out the items to include in his time capsule and began thoroughly looking through each one. He took out an old MP3 player, a cellphone, and a notebook with letters written by fellow artists when he was serving at the mandatory military service.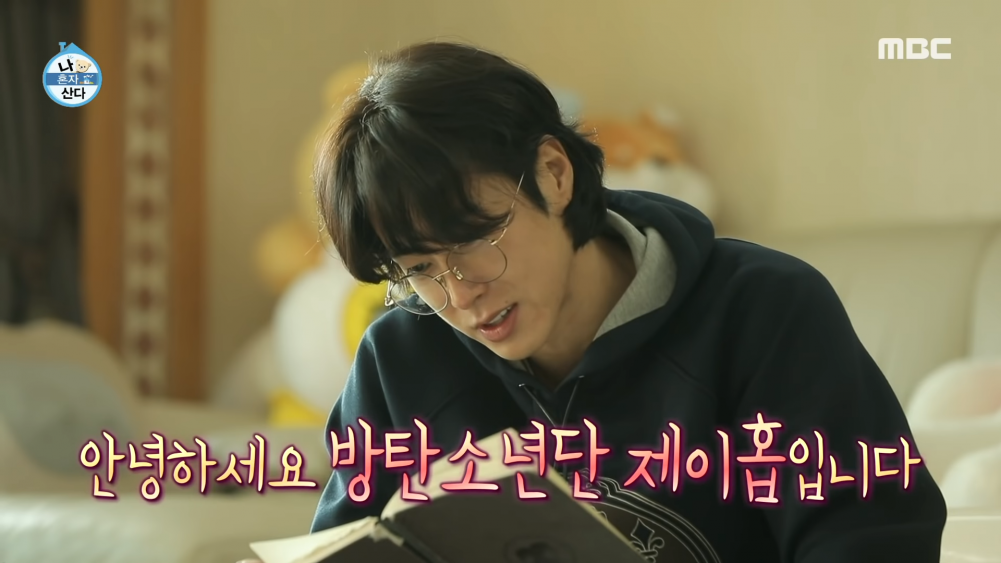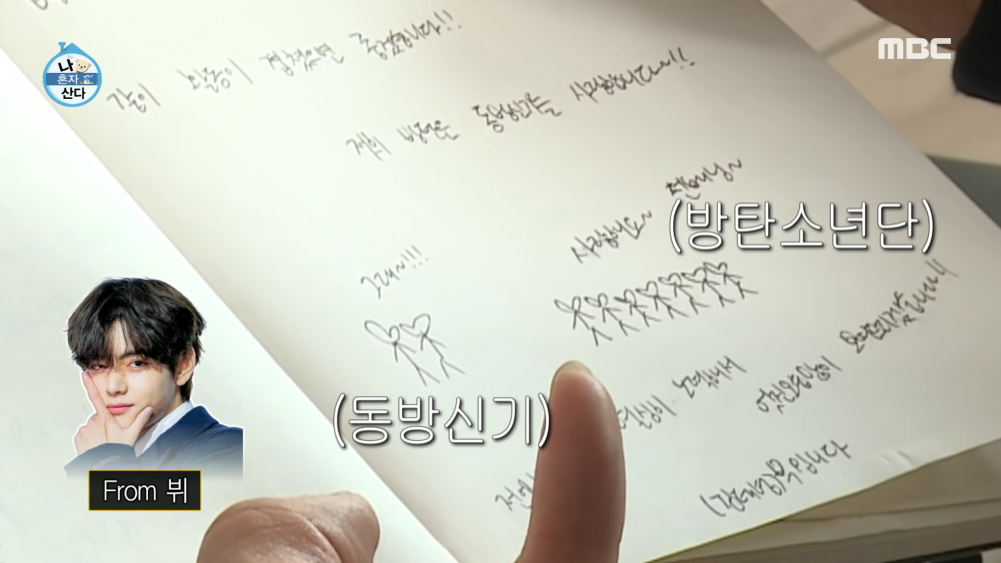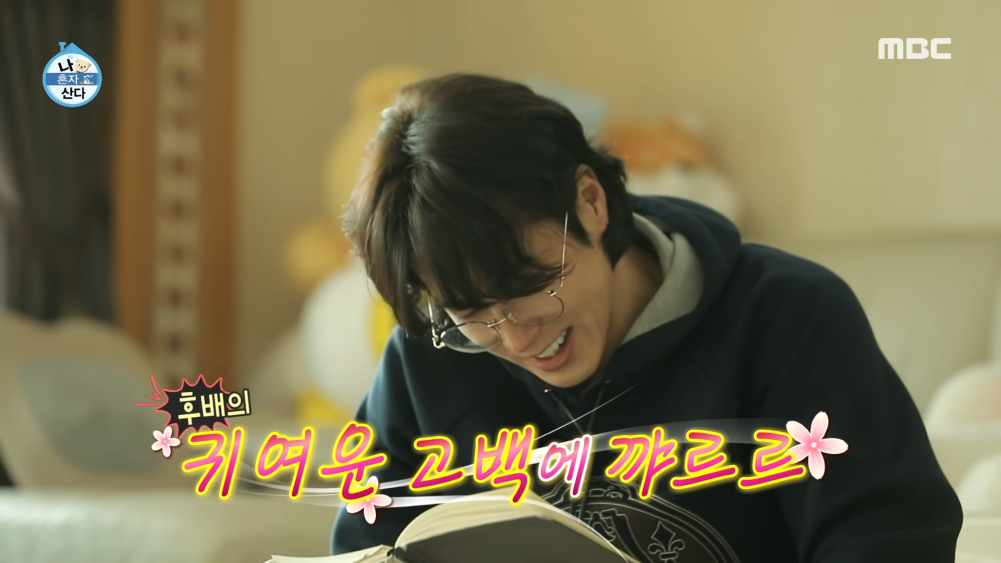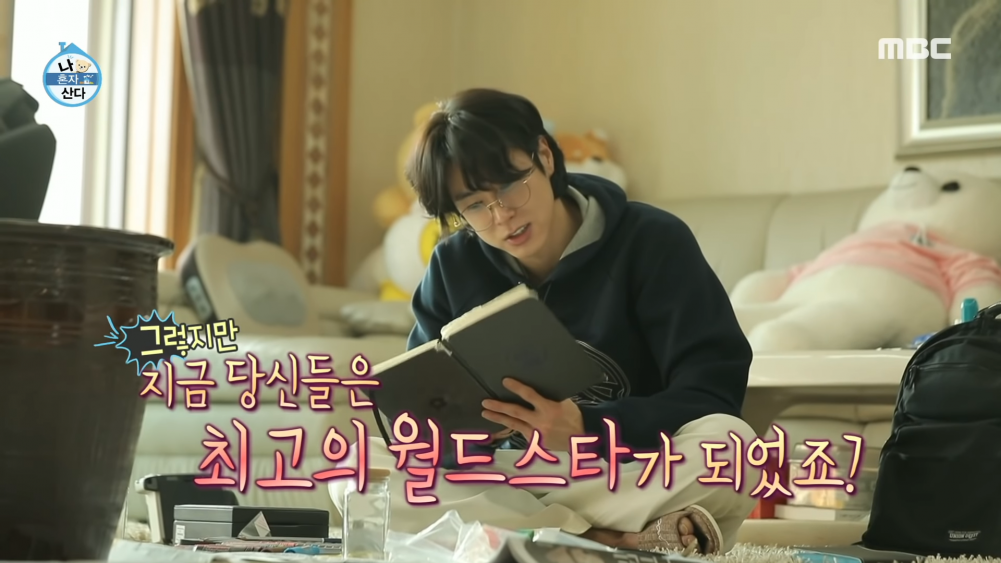 There were letters written by various artists, but in particular, the letters written by BTS member J-Hope and V caught the attention of the netizens. J-Hope wrote, "I heard you were in the mandatory military service, as a junior from the same town as Gwangjoo, I'm always cheering you on," while V wrote, "We, BTS, love TVXQ, I hope we can one day perform together." Yunho smiled warmly, reading the letters written by his juniors, and responded, "But now, you guys are world stars."

Yunho then took the items that will be put into the capsule and buried them. He stated, "I just want another year spent diligently and in health. Last year, there were things that were disappointing. Worrying is like a shaky chair. If you keep worrying, the chair will never stop shaking. So I just want 2021 to be a year filled with laughter."