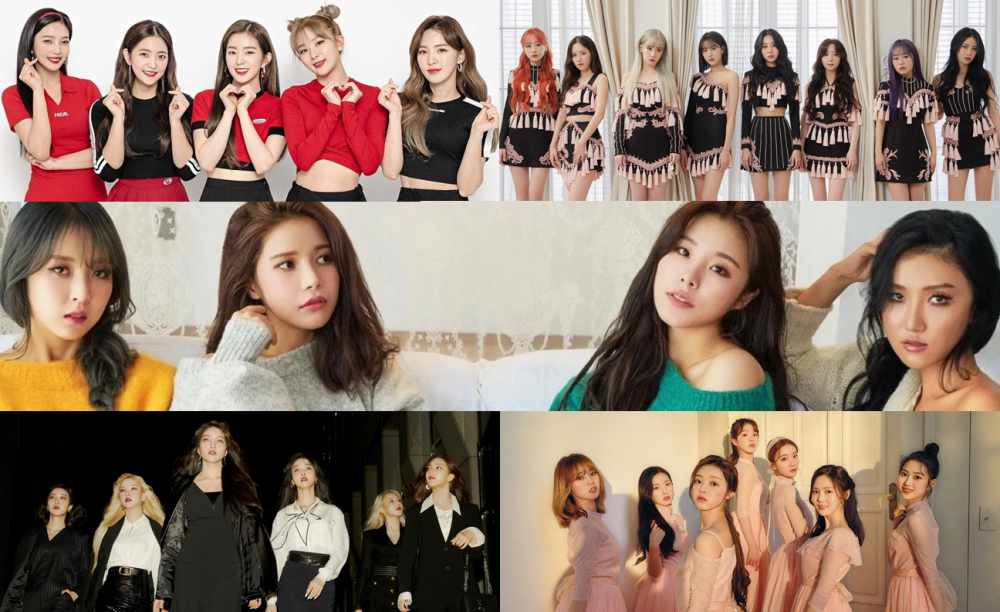 One of the most nerve-wracking moments for K-Pop fans is when their favorite group nears their contract expiration. This is the period in which fans are on tenterhooks hoping the idol groups stay together longer and promote as a whole group in the future.
Idol group contracts usually expire after seven years after the group debuts. There were instances in which K-Pop idol groups were able to successfully renew their contracts as they gained immense popularity like BTS. However, often than not, idol group members go their separate ways, finding other agencies that will better promote the artist as an individual. In this case, it becomes more difficult for fans to see their favorite idol group promote together even though the group has not officially disbanded.
In 2021, there are a few third-generation girl groups who are reaching the expiration of their contract with their agencies as they discuss with their members if they will continue as one group or not.
One netizen began a discussion on an online community and listed the girl idol groups that are nearing the end of their contracts. In 2021, the contracts for Red Velvet, Lovelyz, MAMAMOO, GFriend, and Oh My Girl all come to an end and the members must consider renewing their contracts or not.
The netizen who began the discussion expressed how nerve-wracking this is since most of the popular third-generation girl groups might disband if they do not renew their contracts. Other netizens debated whether these groups will renew the contract with their current company or not by commenting, "To be honest, I don't think the renewal of the contracts depends on how close the members are with each other. I thought about it when seeing GOT7," "I can't believe GFriend are already at the time of renewal since the members are still preparing for comebacks and live in the dorms together. Even the fans aren't worried about their contract renewals," "No one knows what will happen during the renewal period," "I wish MAMAMOO stays together," and "It would be weird if GFriend doesn't renew their contracts because they're the only group in their company."