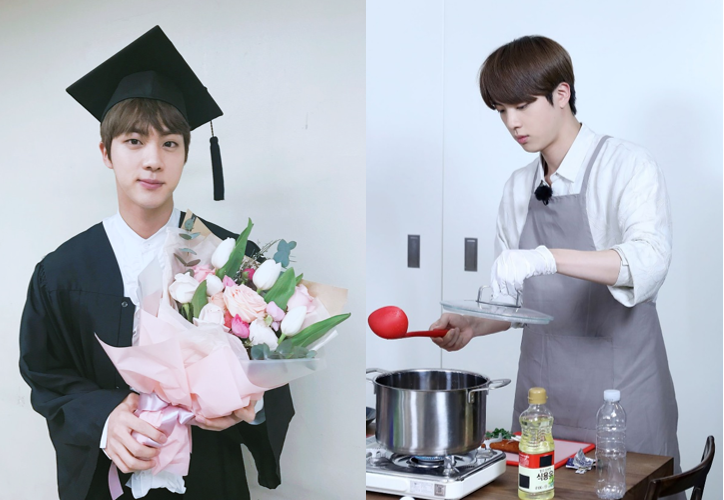 (Jin BTS is a model student that people can take lessons from)

Fans of BTS, known as ARMY, consist of various ages ranging from those who are still in school to those who are adults. There is nothing wrong with picking some inspirational things from BTS because learning can be obtained from anyone. So if you are a student, hopefully these following lessons from Jin BTS can give you some inspiration and motivation in your studies. They are inspired from the latest broadcast of Run BTS!, which is Run BTS! episode 125.


Conscientiously ask the teacher for better understanding
Feel free to ask for explanations and suggestions from the teacher as it actually shows your desire to learn and develop. During the show, Jin did not hesitate to ask the chef about things he did not understand enough about. In return, the chef acknowledged Jin's responsibility in cooking and gave him some good advice that made the dishes he made perfect.

Jin is known to be diligent and work hard in silence. He also once said, "Your effort is only for you to know", which shows how humble he is. So, focus on your goals and try to do your best. Your results will speak for you.

Appreciate the hard work of colleagues

Do not forget to acknowledge and praise your friends' hard work, especially if you work in a team because it shows how considerate you are. Jin did not forget to mention that his teammate, Taehyung, helped their team cook the rice. The smile of your friend after getting compliment is just priceless.
Offer to assist the teacher with tasks

Even though you are still learning, there is nothing wrong with providing assistance to your teacher. Your teacher will definitely appreciate it. Jin has a selfless personality and likes to help other people. Before the chef asked for help, he naturally asked what he could do to help. Then, he calmly helps the chef prepare the workplace and the cooking ingredients.
Lastly, never forget to express your gratitude to your teacher. After all, you can learn and develop with the help of your teacher. It makes your teacher feel valued and will always be willing to help you in your studies.
In the end, your teacher will also be happy to be someone who can guide you and will not hesitate to show that they also value such a model student.
Hopefully, those tips that are inspired by Jin can help you in your studies!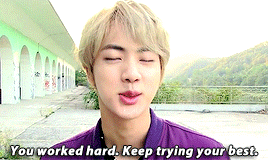 Reference : [1]