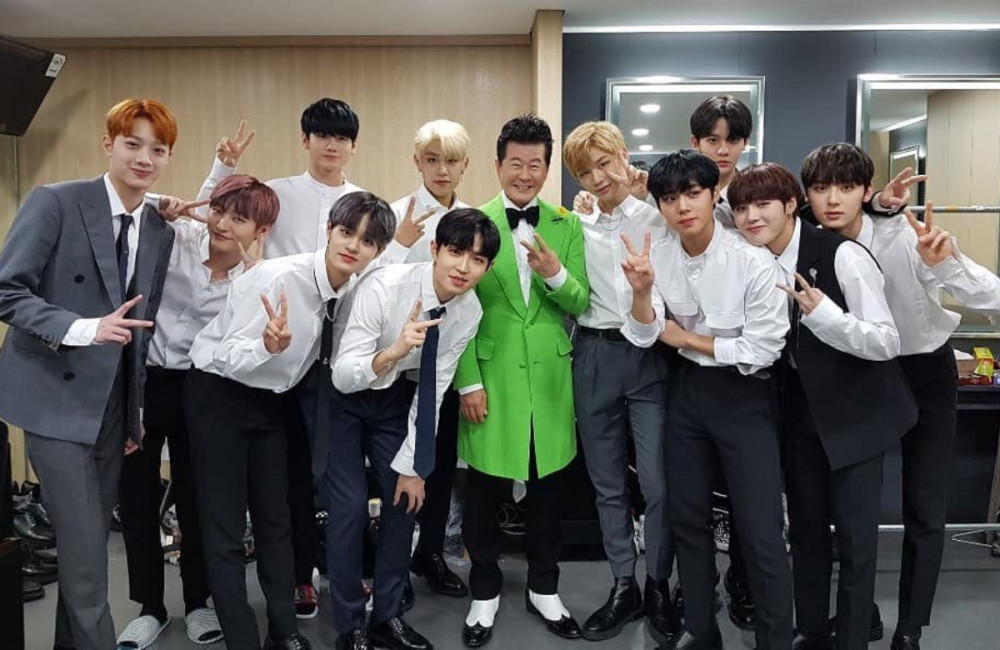 Tae Jin Ah still has plenty of love for Wanna One!
On January 24 KST, the trot legend took to his personal Instagram account to share a photo of his Wanna One poster. The poster is not only signed by all eleven members of the former 'Produce 101' project boy group, but made out to him with a sweet "We love you" message.
The Instagram post is captioned with: "#WannaOne Let's always only walk the flower path. I love you." He also commented the post again with "Please give love to Wanna One." The date of the post lines up with the two-year anniversary of Wanna One's final concert together as a group before they went their separate ways, which was held from January 24 - 27, 2019.

Since Wanna One's disbandment, Tae Jin Ah has continued to celebrate their birthdays and the group's debut date on social media. When the group was still active, Wanna One promoted under FNC Entertainment, which is owned by the trot singer's eldest son Cho Yoo Myung, a major reason for his close relationship with the group.

Tae Jin Ah's Instagram followers reflected on the group in the comments, leaving messages like: "I really miss Wanna One a lot," "Tae Jin Ah, thank you for uploading Wanna One's photo like this," and "This doesn't look like a senior-junior relationship, but instead like you are all really companions in the music world."

Check out the Instagram post below!