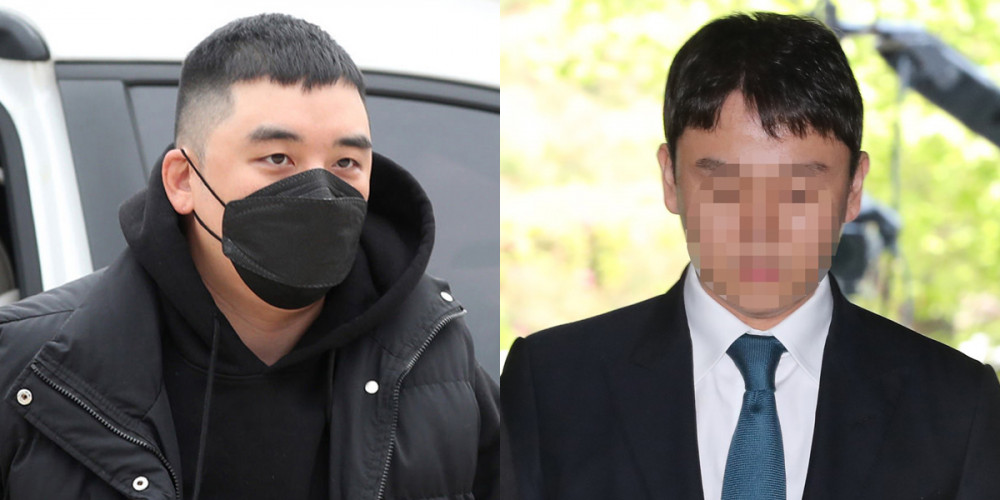 On January 14, former Big Bang member Seungri attended his 7th court hearing session in the ongoing trial involving his numerous criminal charges.
Prior to beginning the 7th court hearing session, the Yongin Ground Operations Military Court revealed on this day that Seungri and his former business partner Yoo In Suk are now facing newly added charges in the form of eliciting miscellaneous violence.
According to the prosecution's findings, back on December 30, 2015, Seungri picked a fight against another customer at a drinking establishment, after the customer intruded on a private room where Seungri was drinking. During this process, even more customers also became involved, and Seungri notified Yoo In Suk of the escalating events in a Kakao chat room. Afterward, prosecutors detected that Yoo In Suk called up members of a gang and arrived on the scene, ganging up against the customers, threatening them, and attempting to take their mobile phones.
The prosecution stated, "The defendant Lee Seung Hyun (Seungri) colluded with Yoo In Suk and threatened the victims, partaking in an overt display of force. As a result, he must be indicted as a culprit in eliciting violence."
Seungri's side has decided to deny the accusations and will likely prepare to refute the prosecution's evidence during the next hearing. With this newly added charge, Seungri now currently faces a total of 8 criminal charges on trial.