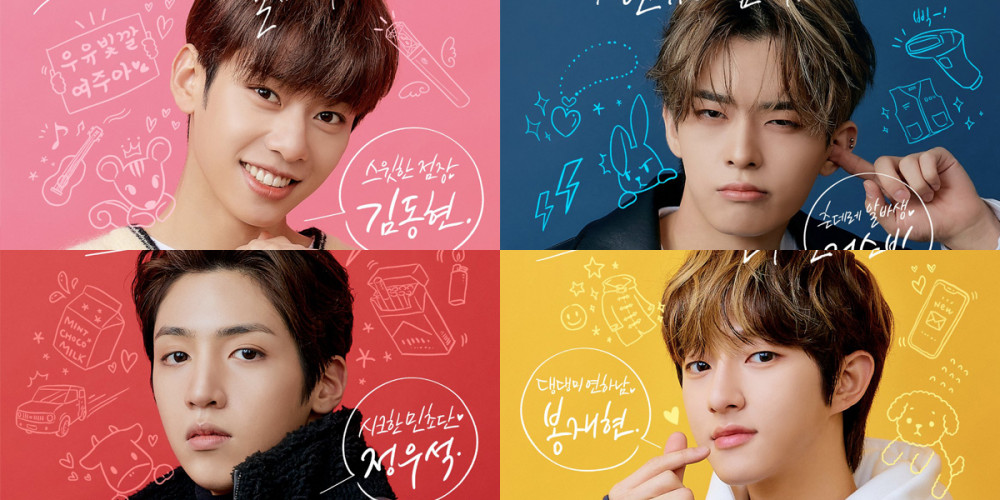 Pentagon's Wooseok, VICTON's Subin, Golden Child's Jaehyun, and AB6IX's Kim Dong Hyun will be starring in Dingo Music's first ever interactive web drama series, 'Flirting Convenience Store'!
This unique interactive web drama series tells the story of a young new part-timer at a convenience store who ends up in an awkward, flirty relationship with four handsome guys with completely different personalities. Throughout the series, viewers will be able to vote for the male characters whom they want to see end up with the female lead.
Ahead of the web drama's premiere later this week, 'Flirting Convenience Store' has unveiled individual character posters of all four idol cast members, plus the lovely female lead Choi Ji Soo!
You can catch the premiere of Dingo Music's 'Flirting Convenience Store' this January 23 at 7 PM KST via YouTube, as well as on the U+ Idol Live app!