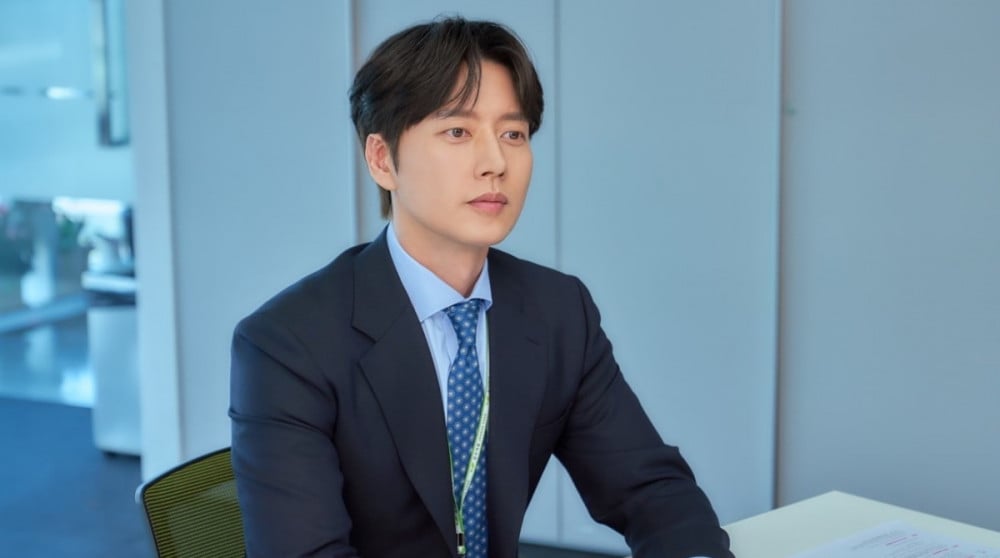 Park Hae Jin opened up about winning his first ever 'Daesang' for his role in MBC's 'Kkondae Intern'.

On December 30, Park Hae Jin picked up the 'Daesang' at the '2020 MBC Drama Awards' and sat down for an interview about his first grand prize trophy in his 14-year career. The actor expressed, "I didn't do much, but I ended up receiving a Daesang. I sent out text messages to people, saying, 'I'm sorry I was the one who received it.' During my life as an actor, I thought to myself, 'Will I ever be able to win this kind of award?'"

He continued, "I think at least 50% of my winning this award was luck, and 40% was the strength of the drama itself. I think I only contributed about 10%. When accepting awards, I've seen a lot of people say they feel burdened and say, 'I don't know if I deserve to win this award.' I now understand why they said that. Maybe because of the current situation, but rather than pure joy, I kept thinking, 'What should I do? I'm in big trouble.' I had a lot of mixed feelings."

After the awards ceremony, Park Hae Jin shared he, "went right home, washed up, and went to sleep," adding "I'd never received so many congratulatory messages in my life. No matter how much I scrolled and scrolled, there were still new messages."

On his 'KKondae Intern' staff and cast members, he said, "Even if it's not 'Kkondae Intern', I really want to work with this team again on another project no matter what." As for his next project, Park Hae Jin revealed, "For my next role, I'm currently in talks for a different project. I'm looking forward to greeting you with good things soon."

Congratulations to Park Hae Jin once again!