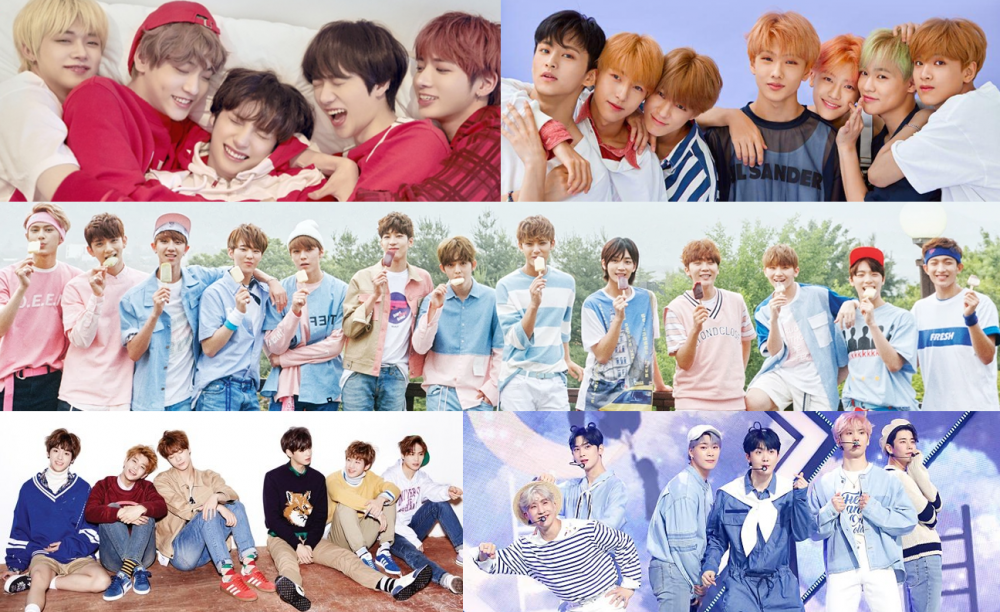 Recently, one netizen posted on an online community why she believes it's difficult for boy groups to do the fresh boyish concept. The netizen who made the post explained she studied music production and composition and realized the difficulties in producing music that fits the fresh boyish concept.
The netizen stated that it is rather difficult to sing light and upbeat songs because the melody might become bland if the song is not produced correctly. The netizen who made the post also stated, "The light and the airy concept is much more difficult to produce than the heavy dark concept songs. The producer actually needs much skill to produce a good song that's light. I know SM is good at producing the light, fresh, boyish concept, but it's actually hard to create."
The netizen also added, "One example of the light and fresh concept song is EXO's 'Love me right' and Seventeen's 'Very Nice,' they sound simple, but the format of the songs are very complicated. Also, that concept is also complicated because they can't just look boyish. That's one of the reasons that certain large companies don't attempt that concept because the songs are difficult to make."
Netizens in the online community further discussed the current boy groups doing the fresh, boyish concept and continued to praise them by commenting, "Definitely, SHINee and Seventeen are the groups that represent that fresh boyish concept," "I think Seventeen and NCT Dream," "I don't think it's difficult to produce that kind of music, but I think it's difficult to make songs that are memorable and get stuck in people's heads," and "Definitely, Seventeen is the group that does that concept perfectly."