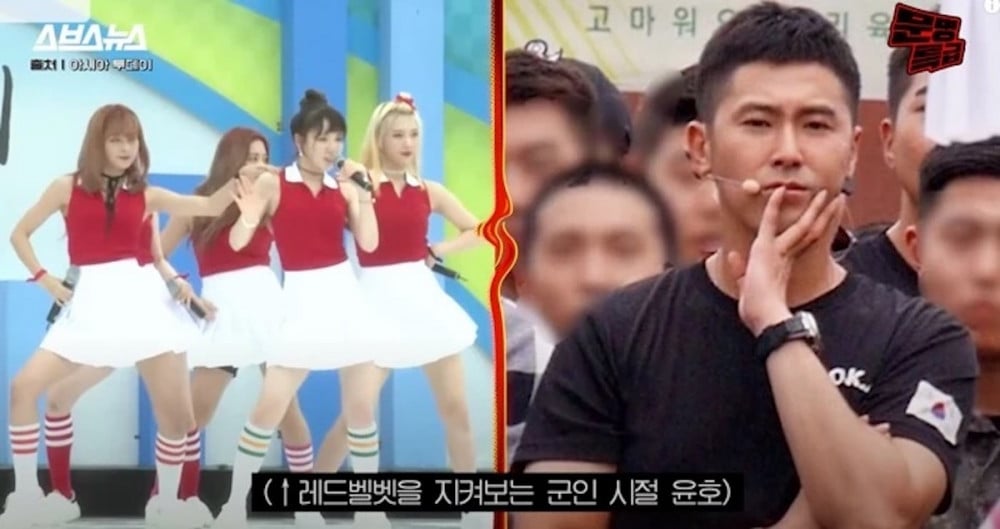 On January 21, TVXQ's Yunho appeared as a guest on the SBS-original web variety series, 'MMTG - Civilization Express'.
On this day, Yunho was asked to clarify a photo of him captured during his mandatory service, which made news headlines. The photo showed Yunho wearing the most serious, critical expression, while watching his SM Entertainment hoobae idols Red Velvet perform for the military base.
But for netizens watching, what piqued curiosity wasn't the photo of Yunho. It was the photo of Red Velvet, showing members Wendy, Joy, Seulgi, and Yeri. No Irene.
Some netizens reacted with comments like, "They for sure used a pic without her in it", "Applause to the editors hehehehe. They're staying educated", "Wow it must have been so hard to find a cut without a trace of her", "This is funny", and more.
Others, however, stated, "I'm sorry but this is SBS... Don't forget what they did to Wendy", "Why are they editing her out? They said Red Velvet is coming back as 5 again. This is just dragging the controversy out", "Is she just hiding behind there somewhere in the formation?", etc.
What do you think of the debate?