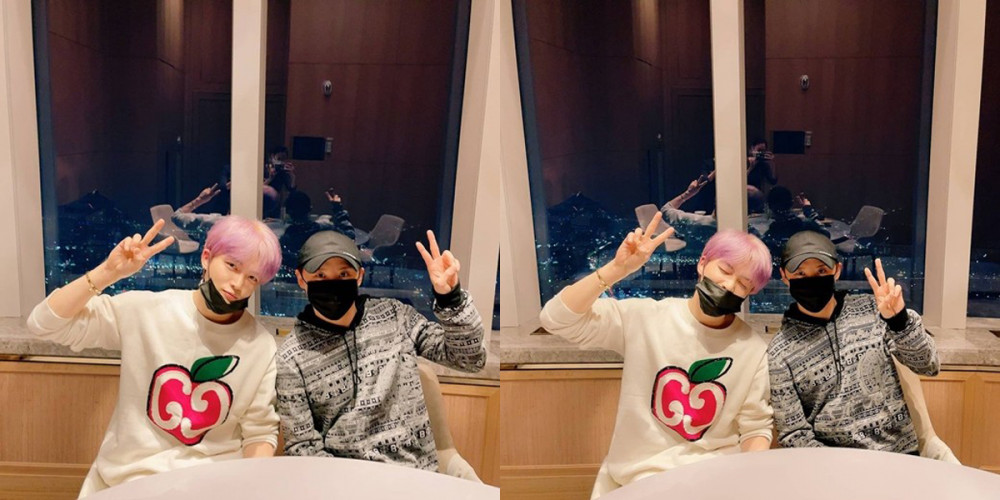 On January 13, JYJ members Jaejoong and Junsu delighted fans by sharing some friendly photos together for the first time in a while.
Jaejoong was the one to post the cute photo via his Instagram, writing, "Junsu, I enjoyed the delicious meal. Let's eat together again soon. I enjoyed the food and our talk."
It definitely looks like the two JYJ members were able to dine, hang out, and catch up comfortably for the first time in a rather long time indeed!