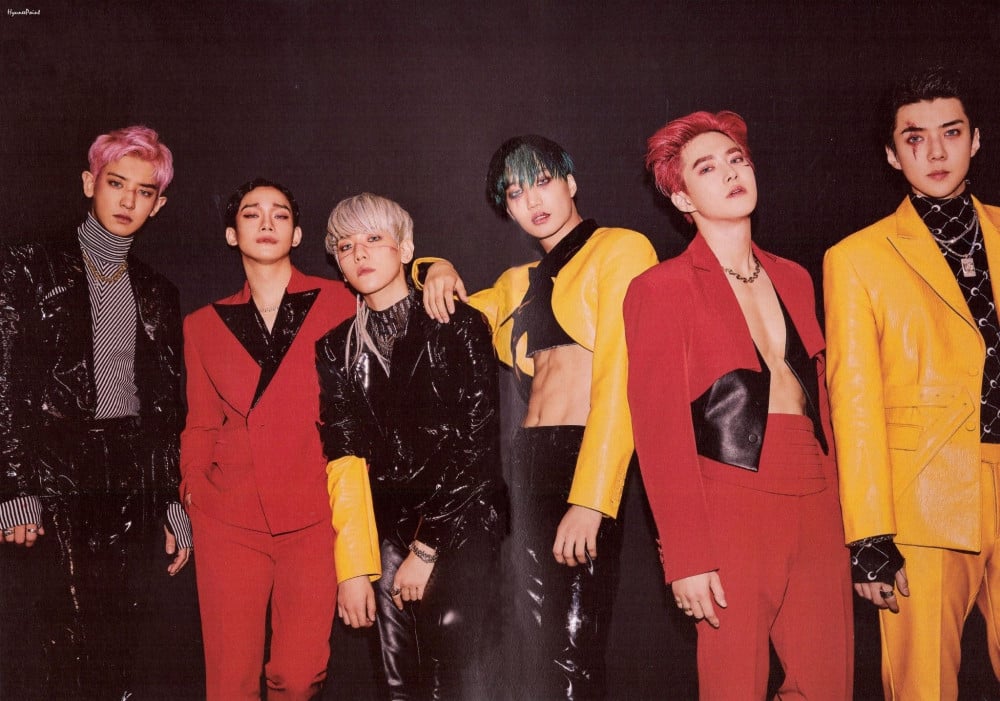 Not only is Shindong well known for being part of the 2nd generation legendary group, Super Junior, Shindong is also well-recognized for his interest in technology and his impressive and efficient music video producing skills! On his YouTube channel, Shindong often does tech review videos, and sometimes shoots music videos for co-member Ryeowook's YouTube channel. Here are ten music videos you may not have known were produced by Shindong!
1. Universe Hipsters: Hanryang
Taking a completely different direction from "Sweet Dream" and "Falling Blossoms," Kim Heechul and Min Kyunghoon decided to challenge hip-hop for their yearly released song in 2020. "Hanryang," produced by DinDin, is a song about playboys who don't care about their reputations and live life marching to the beat to their own drum.
According to the Knowing Brother staff, "Hanryang" was filmed in less than five hours. Check out the making video!
2. DinDin: Insomnia
DinDin certainly gained more attention as a rapper as the producer of "Hanryang," and people who recently familiarized themselves with DinDin's discography might not know that Shindong was the producer of the song, "Insomnia."
3. Red Velvet: Rebirth
According to Shindong, Red Velvet's "Rebirth" music video was filmed in the one-take style, using a high-speed camera. The one-take style requires a lot of skill from both the performers and the cameramen, but when done well, it cuts down on filming time for busy idols without compromising quality.
4. EXO: Obsession
EXO's last group comeback in 2019, "Obsession," enlisted Shindong's help in directing their comeback show. EXO is no stranger to conflicting concepts — for example, black and white in "Monster" and "Lucky One" in 2016 — and when they decided to show their dark X-EXO side compared with their normal EXO side, Shindong helped them prepare a fantastic performance!
5. Heechul: Old Movie
"Old Movie" is a solo song by Heechul about the regretful feelings of someone who has only realized what they've lost after it is too late. Heechul had many cinematographic ideas for the music video and directly collaborated with Shindong to make them come true!
Check out Heechul's behind the scenes video from his YouTube channel!
6. Capsai Shin: Spicy Love
Trot music has been very trendy lately! Check out the funky and comedic video for "Spicy Love!"
7. Super Junior D&E: Oppa Oppa
Super Junior D&E is the subunit known for funky dance-pop, and their debut "Oppa Oppa," despite being almost a decade old, is still enjoyed today.
8. Samuel: Teenager
Not only does Shindong work with SM artists, he also participates in other idols' music videos. It may have been a few years since Produce 101 Season 2, where fans met an older Kim Samuel, but our support for Samuel still burns bright!
9. Celeb Five: I Wanna Be a Celeb
Despite working with many top artists such as EXO, NCT 127, and Red Velvet, Shindong's most viewed music video is none other than Celeb Five's "I Wanna Be a Celeb." With funky outfits and the redefining of what it means to be a girl group, "I Wanna Be a Celeb" took K-pop fans and casual listeners by storm!
10. Super Junior: Burn the Floor
During SMTOWN's free live stream concert on New Year's Day, many people were taken aback by Super Junior's stunning performance of "Burn the Floor," a B-side track from their unreleased 15th-anniversary album coming in February. When new fans viewed the original "Burn the Floor" performance video, they were shocked to see the intricate camerawork courtesy of Shindong's fantastic directing!