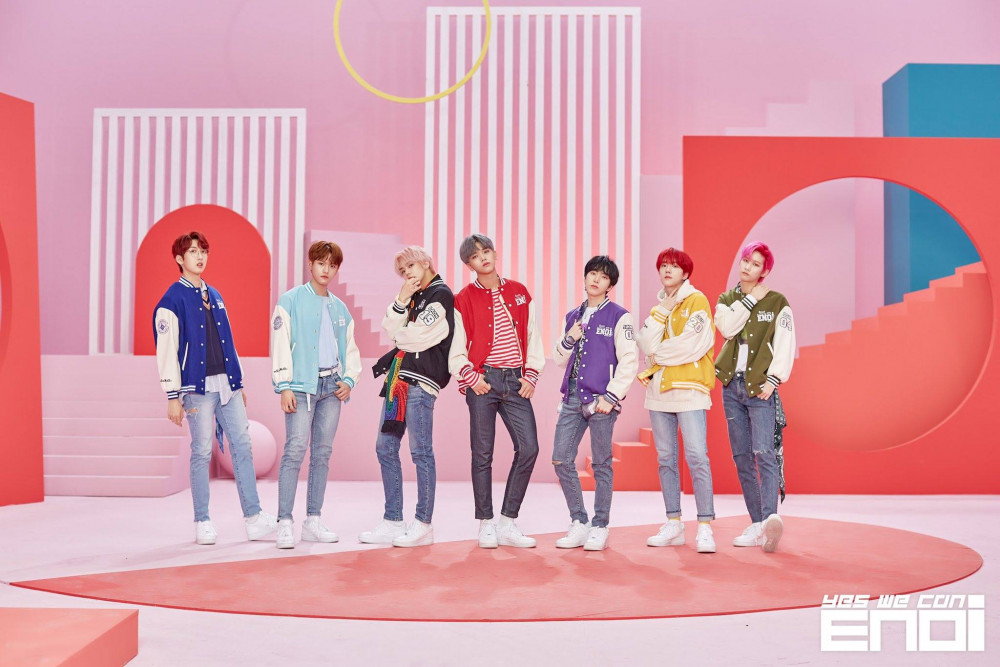 ENOi has disbanded.
The boy group debuted with 'bloom' back in April 2019 and had released 3 albums. However, their label revealed that after long discussions with the members, the groups decided to disband. However, Laon, Dojin, Hamin, and Gun decided to stay with the label, while Avin, Jinwoo, and J-Kid reached a mutual agreement with the label on ending their contract.
It is unclear if the four remaining will re-debut in a new group, but it looks like they will be focusing on individual activities for the time being.
Best of luck to all the members.