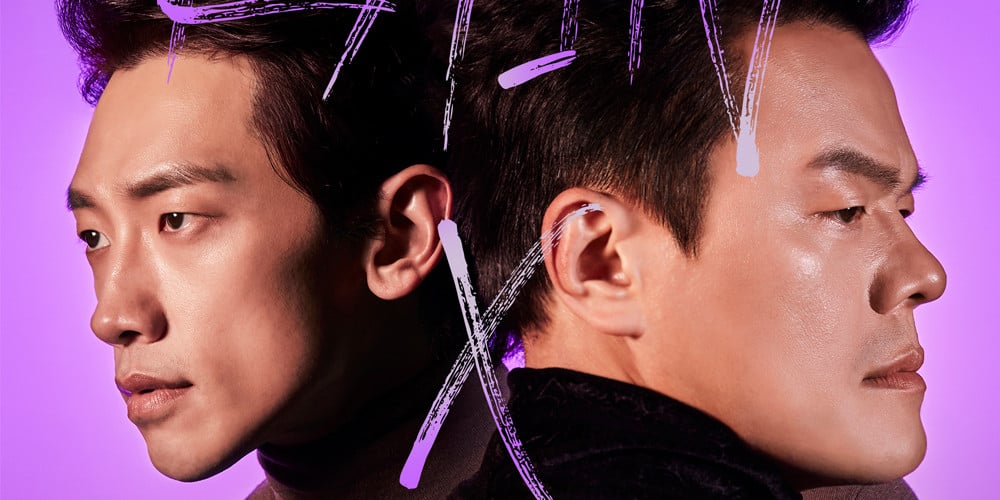 Rain x J.Y. Park's epic collaboration "Switch To Me" is officially less than 2 weeks away!
On December 22, Rain and J.Y. Park revealed the full title for their upcoming collaboration single with a dramatic, purple teaser poster. In the poster, the two veteran artists look way from each other while also mirroring the other in their gazes, poses, and overall style.
"Switch To Me" will be out this December 31 at 6 PM KST!