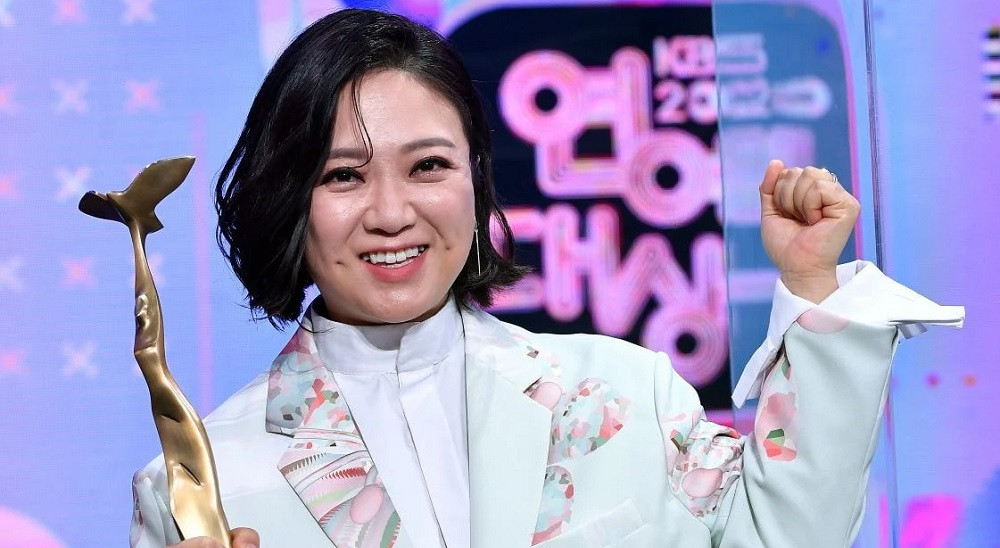 Kim Sook wholeheartedly expressed her gratitude in an SNS post.
On December 25, Kim Sook took home the grand prize at '2020 KBS Entertainment Awards' as the second female comedian in history to have achieved the honor. After the program, Kim Sook took to Instagram and shared her innermost thoughts, thanking her fans and colleagues all around.
She wrote: "Something that I had never imagined in my whole life happened tonight. It was only possible because of those who presented the opportunity and provided unconditional support for someone like me who didn't have any special talent...Thanks to my family, friends, colleagues, staff members, vivo family, ddang ddangs who have believed in me for 25 years... So many people have helped me. Thank you for celebrating with me. I dedicate this award, which will never repeat itself, to you all."
Kim Sook made her debut back in 1995 and slowly made her way into major television programs through the help of other female comedians, including Song Eun Yi and Lee Young Ja, the latter of which won Daesang at last year's 'KBS Entertainment Awards'.
Congratulations to Kim Sook once again!