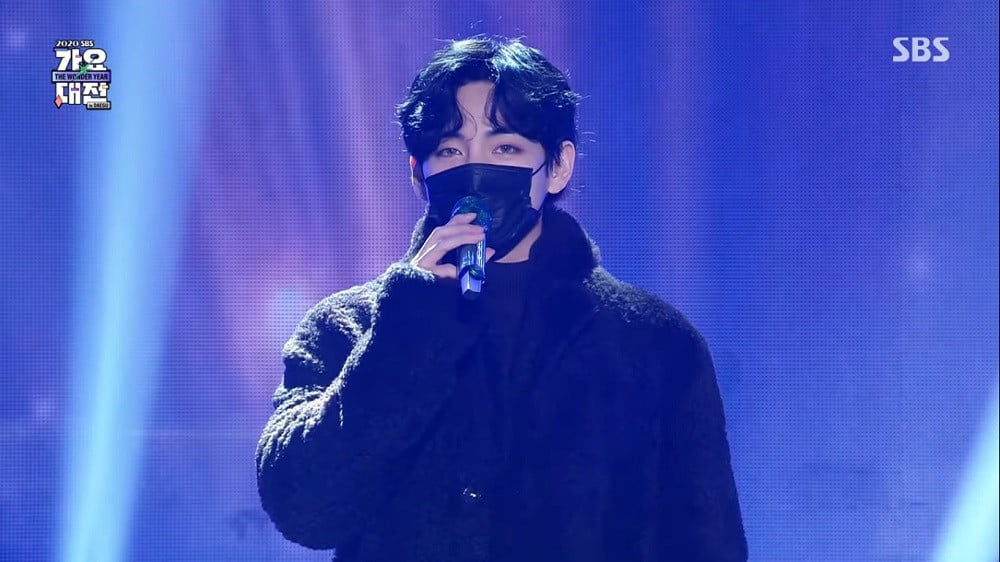 BTS's V gave Suga a special shoutout on a stage that took place in Daegu.
As reported, '2020 SBS Gayo Daejeon' took place in the city of Daegu on December 25 KST. As an idol originally from Daegu, V expressed his pride in "coming home" for this special end-of-year music festival. During his speech at the end of the show, V gave a special shoutout to Suga, a fellow Daegu-born member who is still recovering from surgery.
In a heavy Daegu accent, V said, "Suga hyung, you're watching, right? Let's return together next time for sure, okay?"
The member also shared, "It feels so strange to be coming back to my hometown, which is also Suga's hometown. It would have nice to come back together...Suga hyung is feeling very regrettable for not having been able to come...".
V's affection towards his hometown as well as to his 'hyung' received warm applause from fans and viewers alike.
In related news, BTS conveyed that "It's a cold winter, but spring will definitely come," as member J-Hope concluded: "Please keep your spirits up for just a little longer. Fighting."