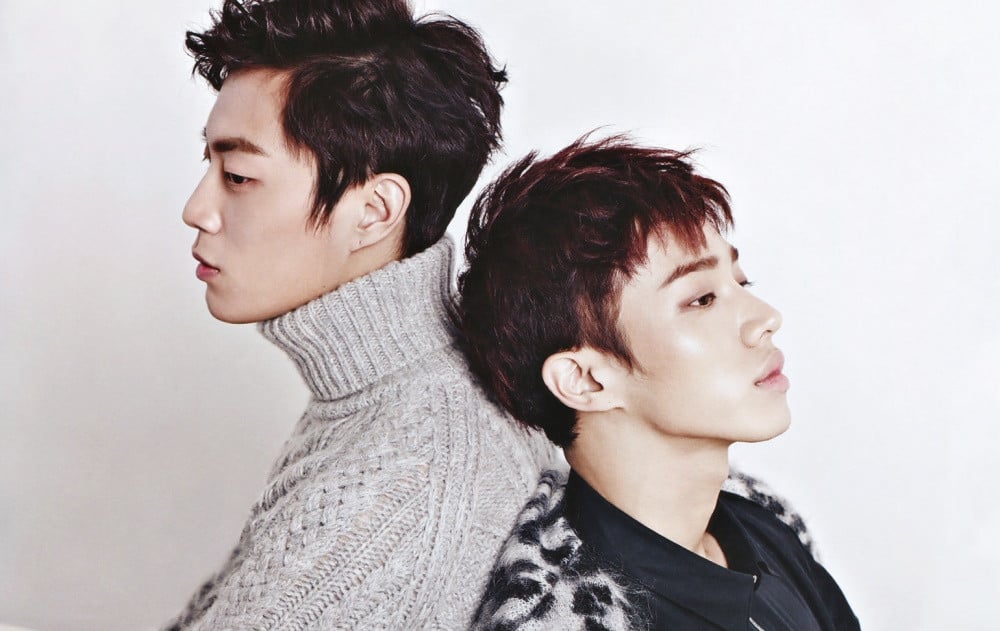 Highlight's Doojoon and Kikwang talked about their friendship on 'Buddy into the Wild'.

On the December 26th episode of the MBC variety show, Doojoon and Kikwang featured as guests for the very first time, and the longtime groupmates and friends opened up about their relationship. Doojoon expressed, "We've been together for a long time. He's a very considerate and docile friends. There's hardly ever trouble with him."

Kikwang added, "We both care for each other, so we've never really had any big fights." Host Moon Hee Jun then joked about his fellow H.O.T member, saying, "I've been friends with Tony An for 25 years, and our friendship was broken through this program."

Have you been watching 'Buddy into the Wild'?