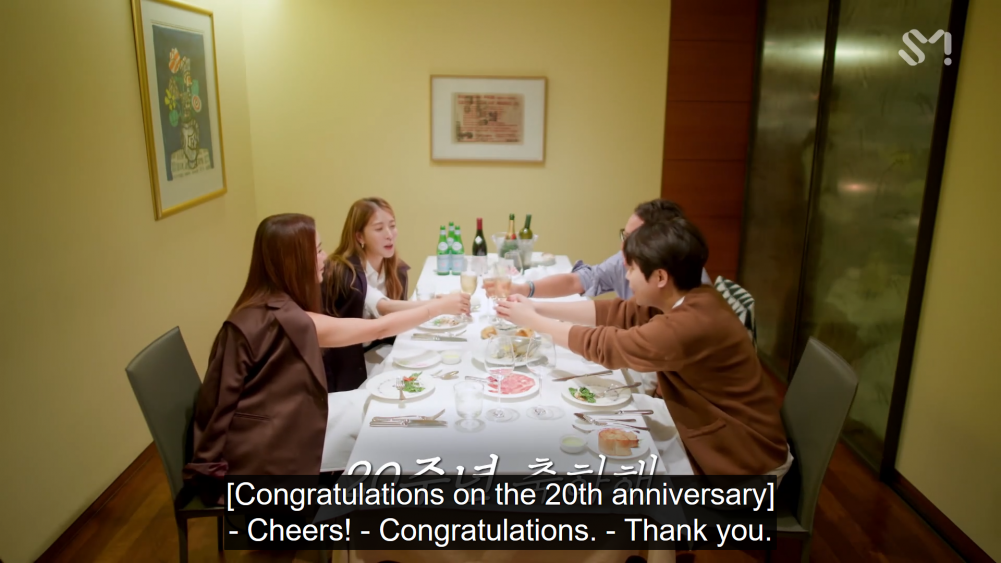 BoA, Uhm Jung Hwa, Jung Jae Hyung, and Jung Seung Hwan drink and talk the night away in the 6th episode of her V Live reality show, 'Nobody Talks To BoA." The quartet reflects on getting older, the plight of every artist, and celebrate BoA's 20th anniversary.
The episode begins with BoA paying respect to Uhm Jung Hwa after she states that she's been active in K-Pop for 28 years following her debut in 1993.
"By seeing Jung Hwa working," BoA says. "[It] made me think that I'm still young and have more ways to go."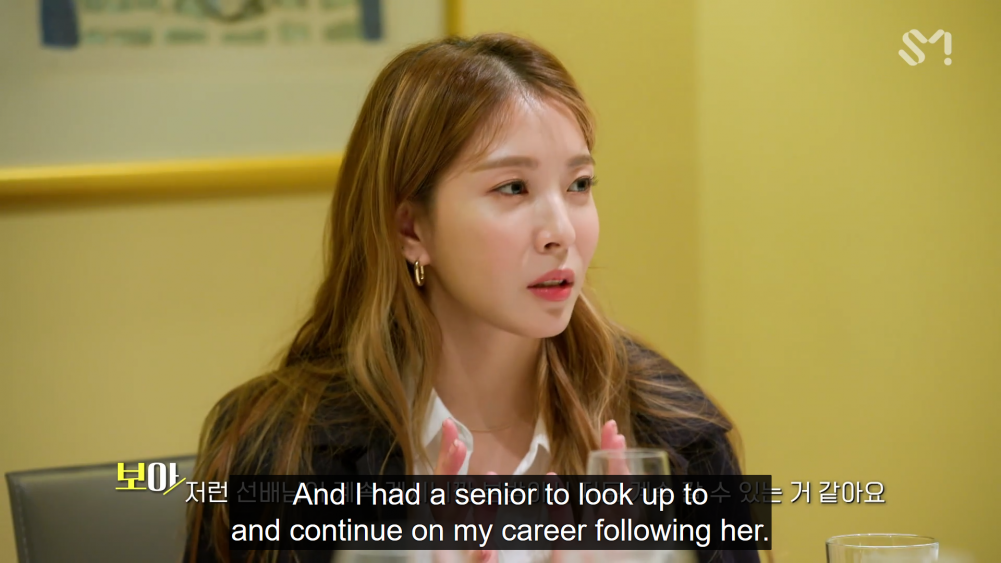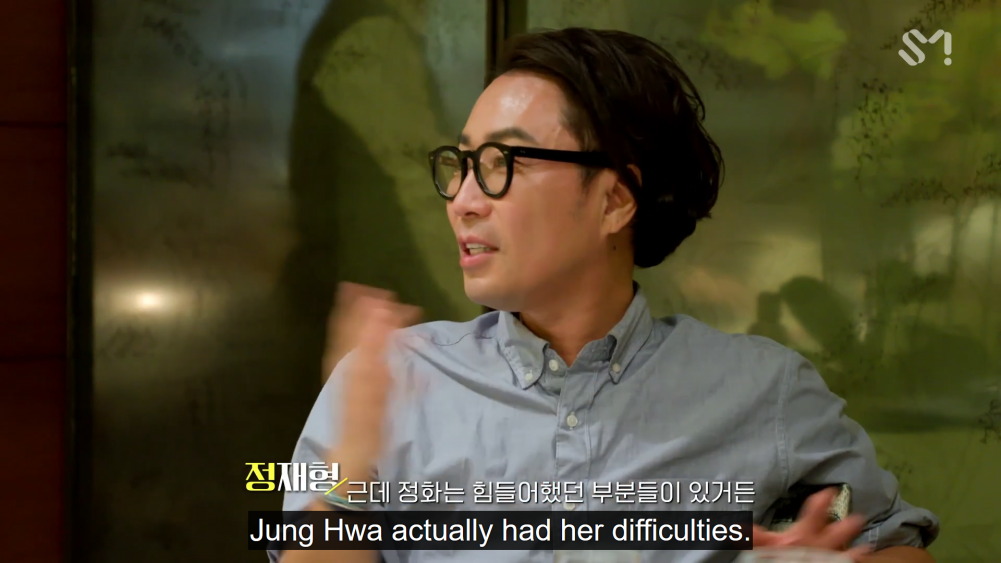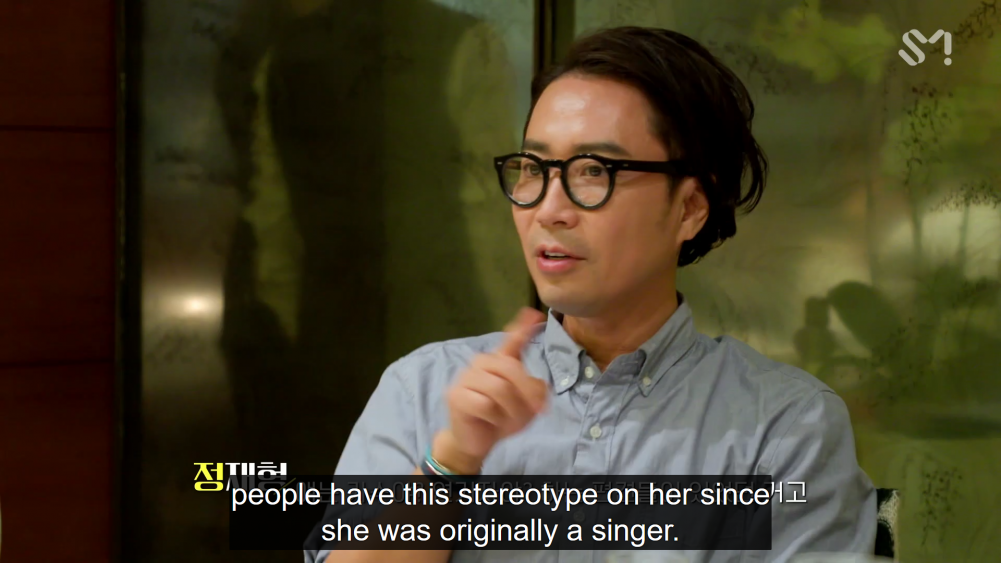 Jung Jae Hyung offers BoA words from Lee Hyori, who stated that even Uhm Jung Hwa deals with industry problems. He notes from his own experience that people have stereotyped Uhm Jung Hwa since she is a singer. The comment sparks a conversation about aging and the ideas and hardships one endures. BoA, who's 35, mentions how hard it is to keep up with younger dancers due to the younger generation's different rhythms. Uhm Jung Hwa, who's 51, agrees.
Later on, Uhm Jung Hwa offers praise to BoA as she reminisces about an old YouTube video she recently saw of the singer. She recounts the feelings of watching BoA perform at a dome stadium. She and Jung Jae Hyung reflect on BoA's international success.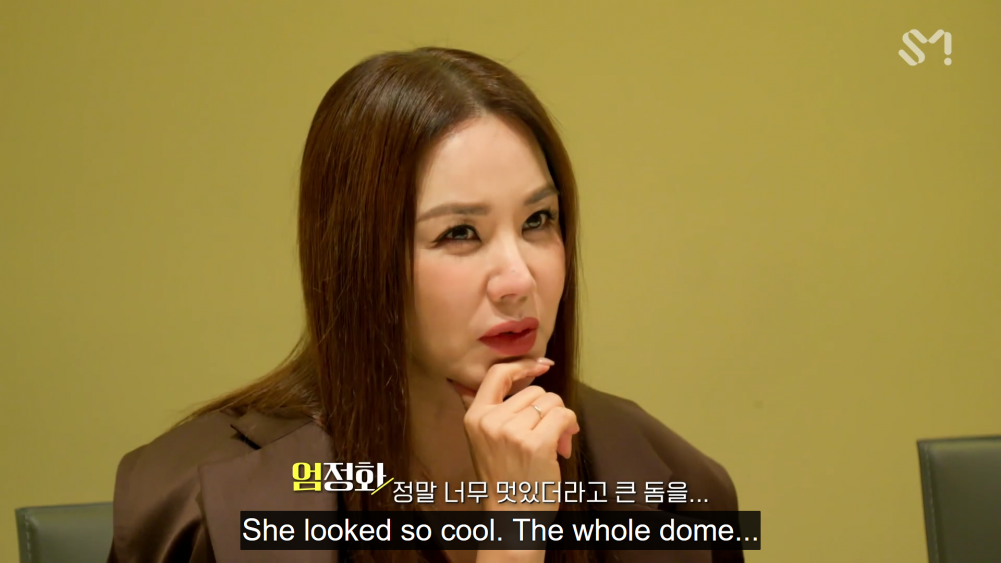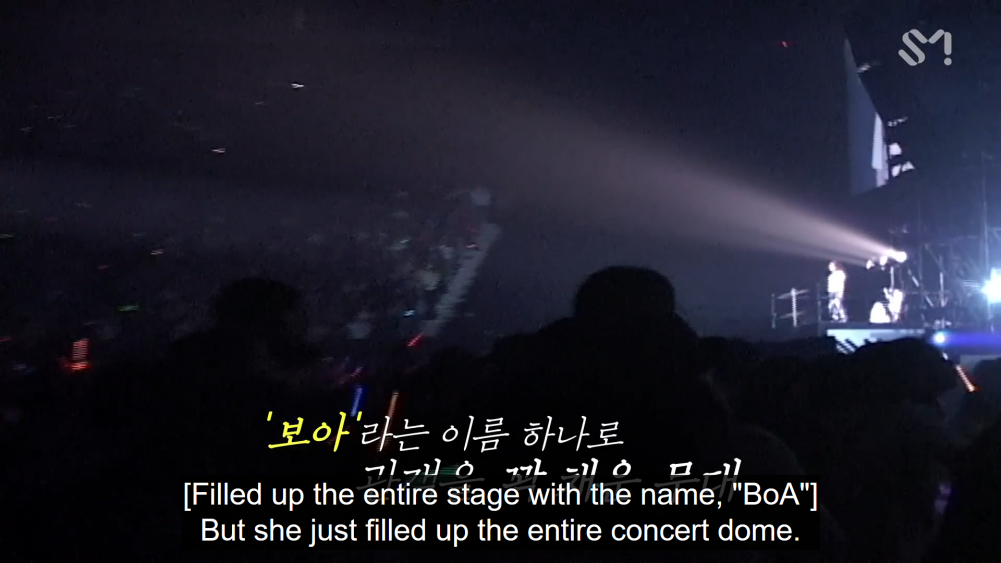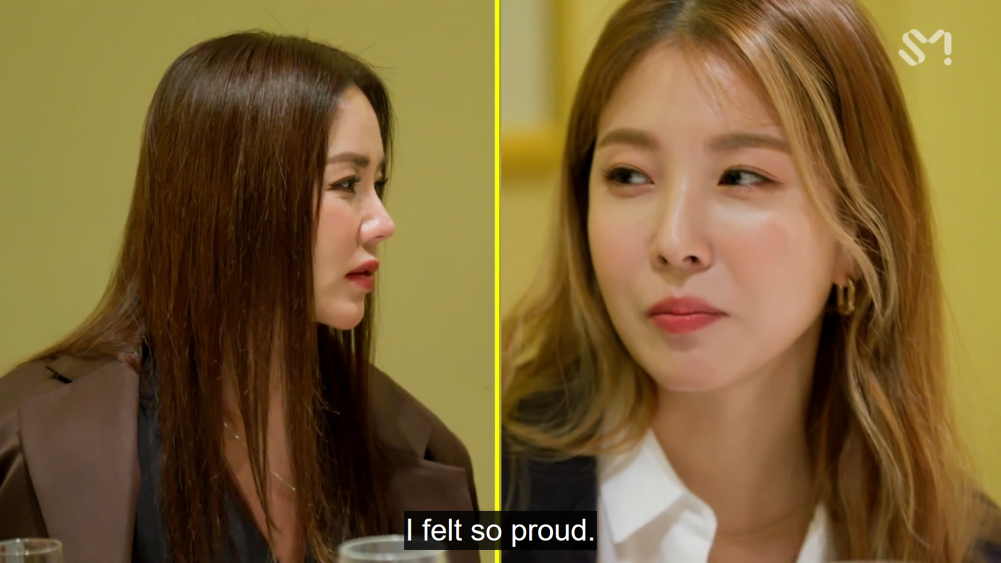 "That's... that's a dream stage," she says. "I felt so proud. And touched."
Jung Jae Hyung recalls being in Paris and hearing BoA's name everywhere.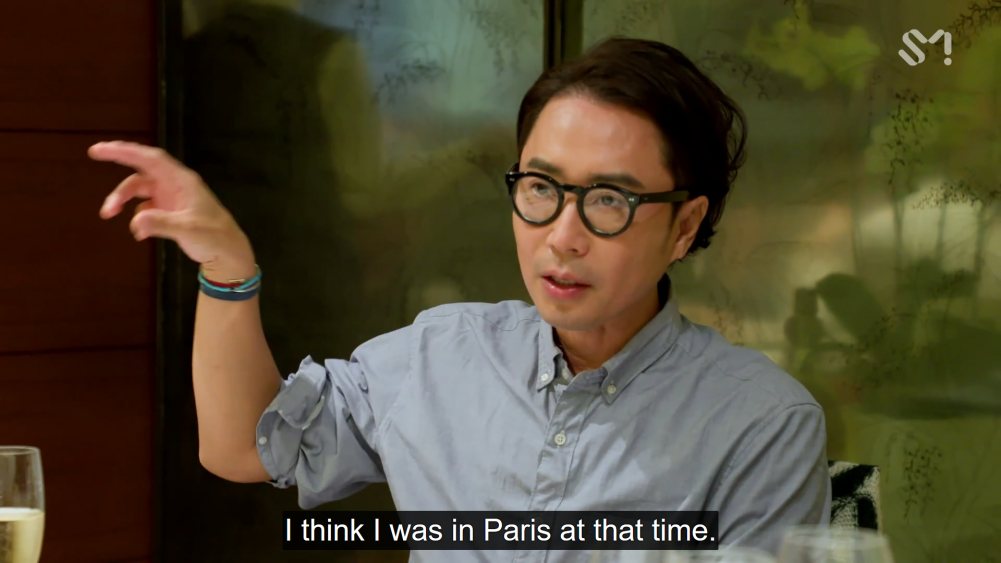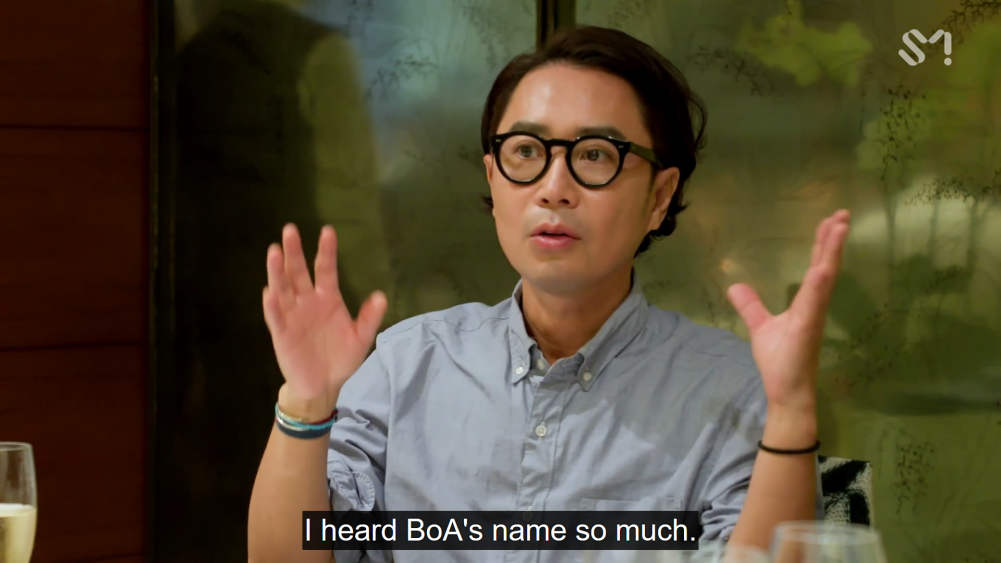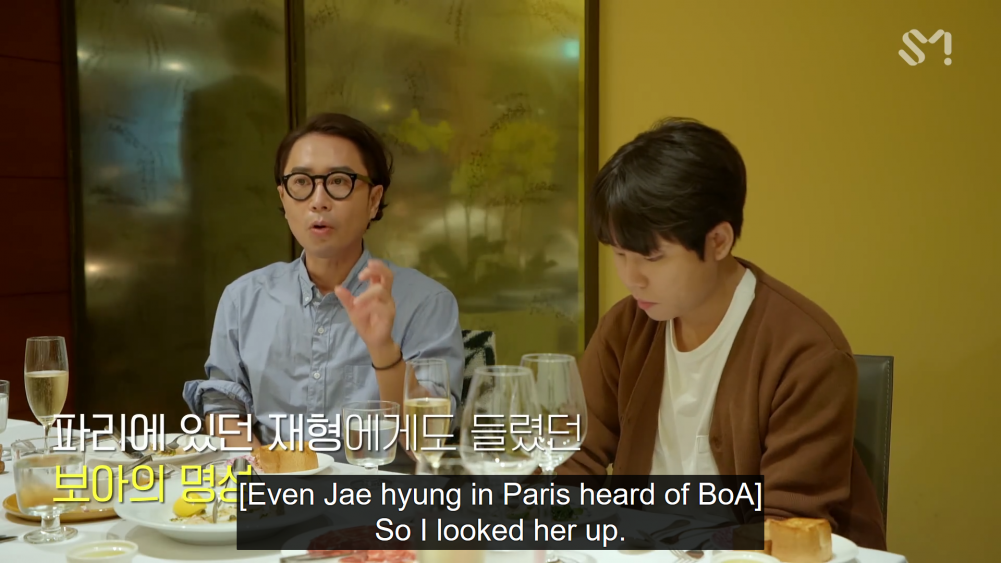 "I heard BoA's name so much. So I looked her up," he says. "People looked her up."
The ending of the show shows the four addressing their concerns as artists. Jung Jae Hyung begins with the importance of improving himself musically. Uhm Jung Hwa mentions how she wants to continue to provide new and fresh stages for fans. BoA reveals she wants to see herself from a different perspective and be free.

Jung Seung Hwan, who's the youngest of the quartet, comments on how he believes doing something for a long time is cool. They all agree and strike a toast with BoA, who thanks them for spending time with her and making the day great.
Have you checked out BoA's comeback MV for BETTER?