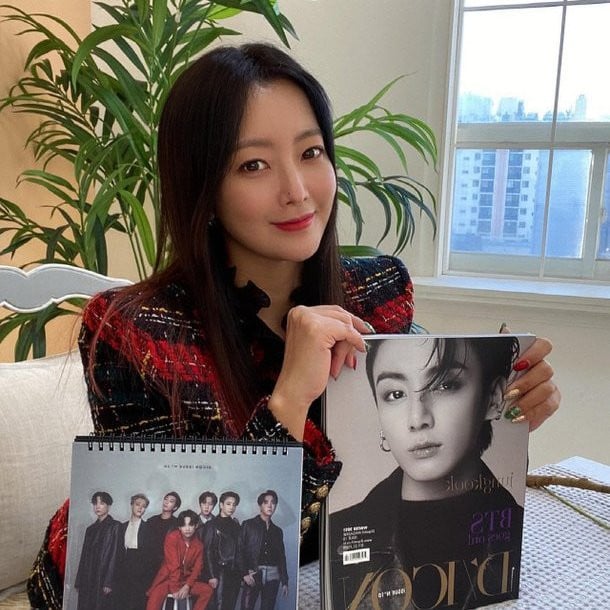 Actress Kim Hee Sun shared her enthusiasm as a fellow BTS fan as she unboxed the DICON BTS photobook package.
On December 26th, the actress shared her fangirl moments on her Instagram and Dispatch's YouTube Channel. On her personal Instagram, she posted a picture of her holding Jungkook on the cover of the photobook with the caption "A belated Christmas gift. I received Jungkook(who I really like)'s pictorial in advance. #Christmaspresent #Dicon #unboxing #BTS #Doe-eyed #upliftingpicture #kpop"
In the unboxing video on Dispatch's YouTube channel, she candidly showed herself fangirling over Jungkook. She commented, "He is so cool. He is already good looking but he shows off his different side in the pictorial." "In fact, I'm a big fan of Jungkook and I think he has the most beautiful eyes. I love his innocent doe eyes"

See how excited she is as she introduces the photobook in the video below.