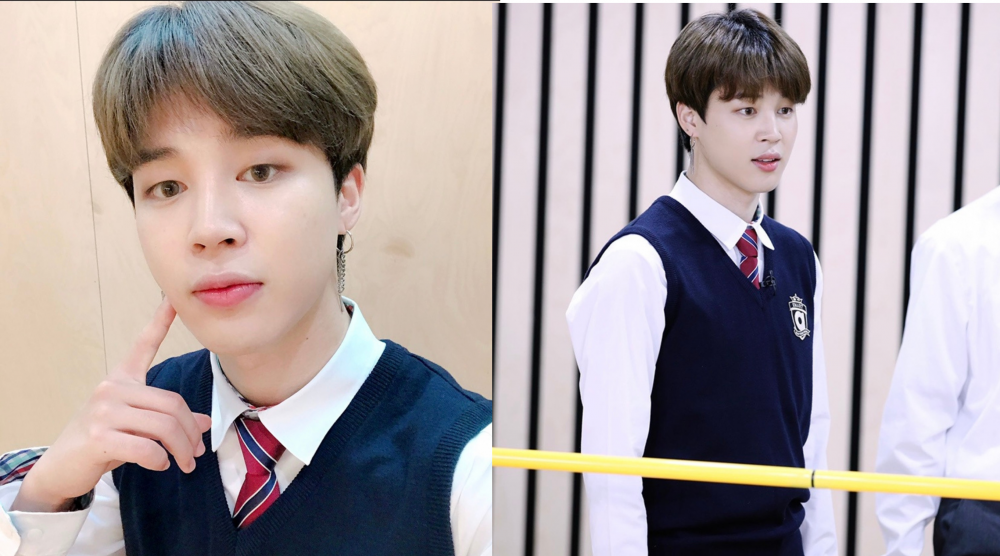 Netizens selected BTS Jimin as the member they would prefer to be a partner in their school days.
DC Inside ran a poll from November 22 to 28 on its website. Jimin received 11,900 votes (44%) and ranked #1. Jimin is followed by Jin at #2 with 37% votes, Jungkook at #3 with 12% votes, V at #4 with 6% votes, then RM, Jhope and Suga who ranked 5th, 6th and 7th, respectively.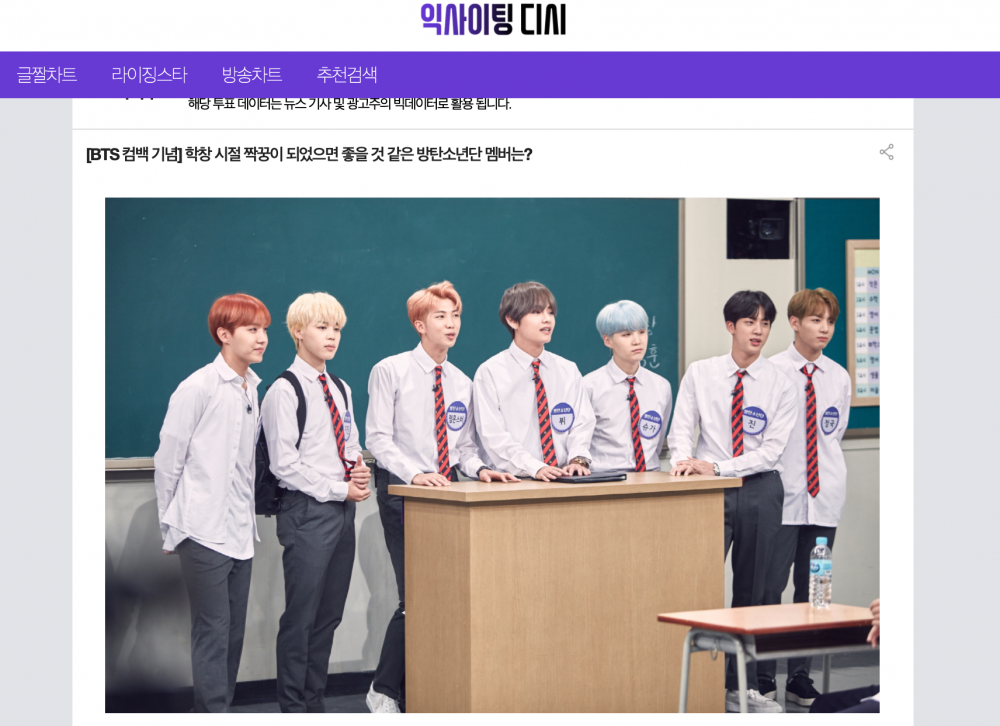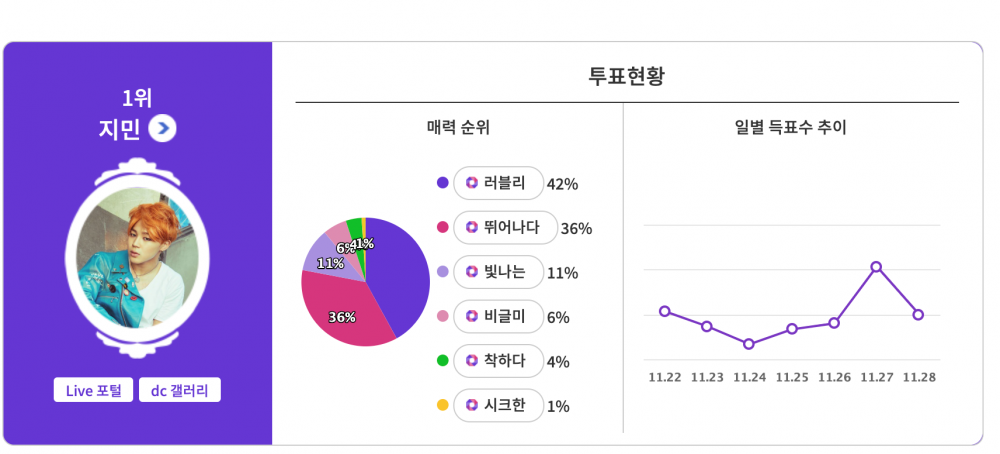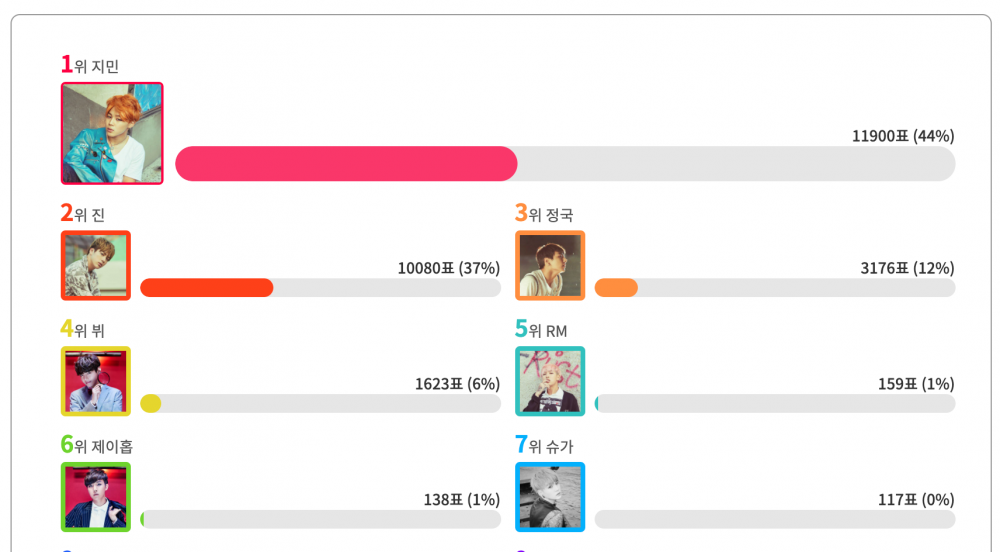 Jimin is reported to be an exemplary student. He excelled both in Academics and dance and is verypopular and well-loved and admired in school as class president for 9 years.
In a recent episode of Run BTS, it was once again revealed that Jimin entered Busan High School of Arts as the top of his class.
Jimin received praises even from his former teachers for his excellent performance in school.
Hence, it is no surprise that netizens would want to partner with him in school.