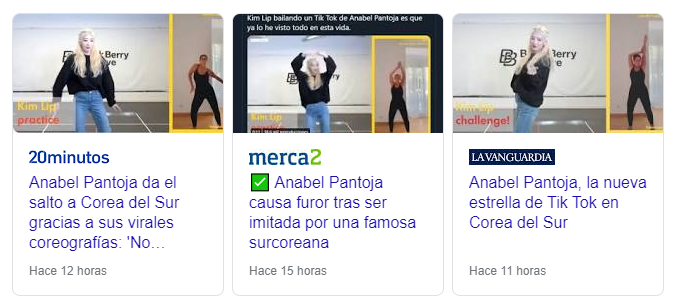 LOONA is promoting their new album[12:00] (Midnight) and recently the group accepted a challenge from the magazine Cosmopolitan in order to recreate popular dances from the app Tik Tok.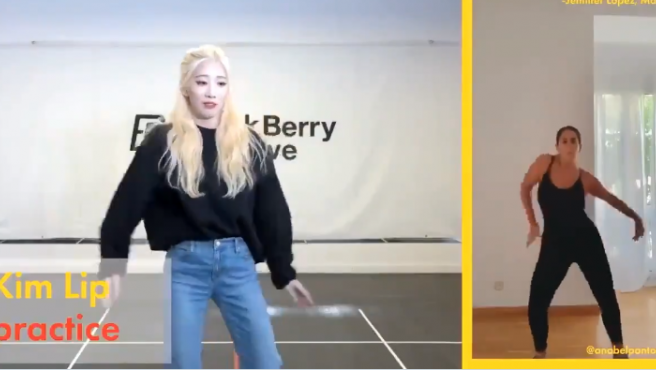 que los coreanos estén intentando imitar tiktoks de Anabel Pantoja, esto si es exportar cultura de españa pic.twitter.com/OcmlNpndev

— geibriel (@_Geibriel_) October 28, 2020

Fans from Spain could never imagine they would see the member Kim Lip dancing to a viral video from a famous celebrity in Spain, Anabel Pantoja. Kim Lip tried to dance to the rhythm of the song "Pa tí" by Maluma and Jennifer Lopez. However, Kim Lip stated while smiling: "I don't know what kind of dance this even is".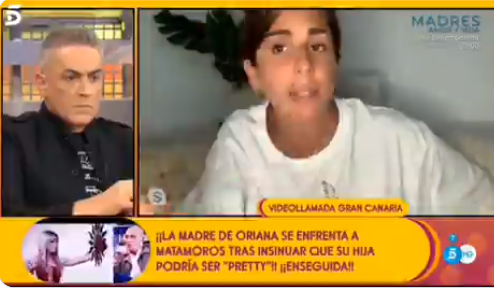 "Kin Lin", International Star on Spanish TV 😭#LOONA #이달의소녀 @loonatheworld
pic.twitter.com/tdm9Xv0y1R

— HIATUS - LOONA INTERNATIONAL 🕛🕊️💚 (@INTL_LOONA) October 29, 2020

After the release of the video, Kim Lip and Anabel Pantoja became trending topic on Twitter Spain. However, they reached even higher after a short interview via Skype to the television talk show "Sálvame" where Anabel Pantoja usually appears as guest. The MC and the rest of the guests explained the situation and Anabel Pantoja replied: "I don't know her, people were telling me I was trending 'tropic'". Everybody burst into laughts as Anabel Pantoja mistook "topic" with "tropic". One of the guests of the show asked her: "Are you going to invited her (Kim Lip) to your wedding?" and Anabel Pantoja said: "I don't know (if I will invite Kim Lip) due to I don't know her but I'm grateful to her for doing my dance. I send her a kiss from here to Korea". The MC finished: "Anabel, are you greeting South Korea or North Korea?".


KIM LIP IS IN SPANISH NEWS I CAN'T pic.twitter.com/EVSACDWjYV

— ❥ adry (@02YJUNS) October 29, 2020
Beside this, Kim Lip also appears in another spanish show from the channel "La Sexta" and a lot of digital spanish press media as "20minutos", "La Vanguardia" and more. Finally, Anabel Pantoja shared a Story of Kim Lip dancing to her 1,5 million followers on Instagram (@anabelpantoja00).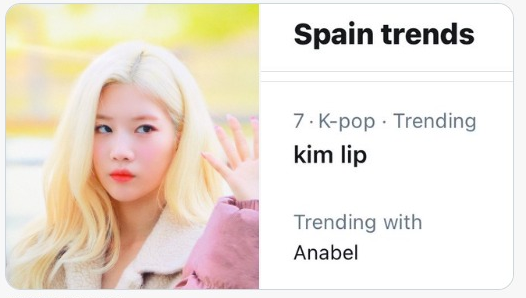 "Kim Lip" is trending on Spain 🇪🇸! #이달의소녀 #LOONA pic.twitter.com/ZQhFTWjPa2

— LOONA Charts (@loonachartsdata) October 29, 2020
Due to all the exposure, Kim Lip reached the 7th position as trending topic on Twitter Spain. Fans commented: "I can't believe it, 2020 is getting crazier", "The crossover between Spanish television celebrities and K-Pop, I was not ready for it" and "Kim Lip gets viral by the most random reasons ever".

What you think about this unique moment? Let us know in the comment section below!