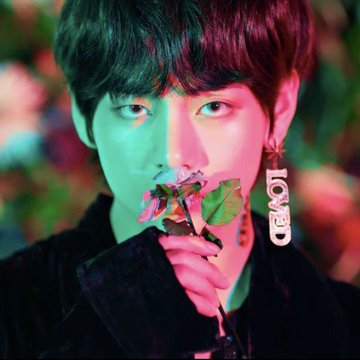 BTS V makes another history as his solo song has surpassed more than 100 mill
ion streams on Soundcloud which is among the world's largest music streaming platform. This makes V the first and only Korean soloist with three songs exceeding 100 million streams. A record that is not easily achieved.
songs which has achieved this record are Singularity , winter bear and scenery .
BTS's V share his first-ever self-composed song entitled "Scenery" in January 2019. The song which showcases his fine artistry as a lyricist and composer laid a strong foundation for his career as a songwriter as well as a composer and producer.
While the song became a chart-buster on SoundCloud and touched millions of hearts worldwide, V maintained a vague silence on the making of the song. However, a year later, thanks to BTS's new docuseries: Break The Silence, the questions regarding "Scenery" have finally been answered.
It highlighted V's authenticity and creativity as an artist as he worked hard at recording the song as well as personally adding the sounds that perfected "Scenery" into the well-thought-out and detailed masterpiece that it is today.

On August 9 2019,The song was written, composed and produced by V was released "Winter Bear", a soulful English-language track with a self-directed music video. In the MV, V takes in the beauty of the world around him and sings soulfully to listeners.Through "Winter Bear", V speaks his heart as Vante, the photographer/artist, more so than V the K-Pop singer.In fact, fans have discovered a hidden message from Vante in both the MV and the song's album art. "Vante" is written inside the title but that's not Vante's only fingerprint on Winter Bear.
Both "Winter Bear" and "Scenery" feature shutter sounds that immediately remind fans of V's photography.
Singularity by Kim Taehyung of BTS, is a story of love and loss, disguised in a catchy song for which fans and army are falling for his insane vocal talent and visuals .non K-pop fans
Singularity caught attention ofnon K-pop fans and they were surprised by his visuals and how talented the singer is.
V has been receiving attention from locals and non kpop fans is nothing new for the BTS member who is referred to as the 'Ultimate Stan Attractor' of the K-pop industry by K-media and netizens
over the years, V has been trending worldwide during the Grammys 2020 rehearsals, during BTS' New Year's Eve performance at Times Square, New York, ' at the iHeartRadio Jingle Ball, during BTS' appearance on Saturday Night Live, at Grammys 2019, during BTS' Speak Yourself Saudi Arabia concert , at Music Day in Japan , after BTS appereance on 2017 AMA after BTS appereance on billboard 2017 , 2018 , 2019 this list is unending . we have mentioned only few .