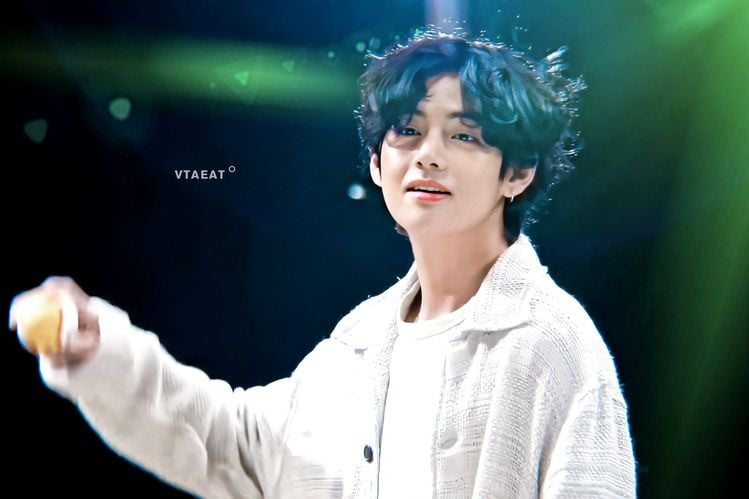 Today, Kim Taehyung or V of BTS is a household name. Today, the world sings songs of his talents, kindness, beauty, and records. It is impossible to imagine BTS without V's soulful vocals, his jaw-dropping performances, and a personality brimming with kindness and cuteness. However, in 2013, BTS was visibly a six-member group as V was only revealed a few weeks prior to their debut. He was never shown in Bangtan Bombs, members logs, or on any social media posts prior to the official announcement. While Big Hit Entertainment has stated him as their "Secret Weapon" and fans concluded it as a marketing strategy, V has on various occasions talked about the downsides of being the hidden member. In his first-ever log, he mentioned that he felt lonely and said: "Even when we shot as a complete group, I wouldn't be seen on screen but I was sitting next to the trash can."
However, with the official announcement of BTS's seventh and final member, one of the sub-vocalist and a visual of the group, V took over the hearts of fans fairly quickly. In under seven years, V has become one of the most popular and acclaimed members of the group.
Since debut, V has been widely known for his charismatic stage presence. His powerful dance moves, deadly facial expressions, and gestures have earned him the title of "Stage Genius." Today, numerous rookie idols express their desire to be a performer like him. Today, V holds multiple records with his fancams, most notably being the idol with the most-watched, most-liked, and most-commented solo fancam in K-pop history. So it comes to no surprise that he is now an official member of BTS's dance line.
In the earlier pieces of BTS's discography, V was quite popular for his "growling" as many fans noted his deep voice as extremely sexy. As the years passed and the fans heard more of V's voice, he became known as the one with the most distinctive voice color as well as the most soulful vocalist.
Several media critics have cited V's lower range as a "prominent piece of BTS's music" and remarked him for his vocal range and unique musicality and said: "V has no problem producing super soothing low tones that are a key element in the overall sound of BTS."
Today, V is the vocal line member with the most KOMCA credits to his name proving his capabilities as a record producer. Furthermore, thanks to his solo songs: "Scenery" and "Winter Bear" which he released in the year 2019, V was reported as the "most-streamed artist on SoundCloud in 2019"
With the release of his first-ever solo song on paid platforms, V has written his name in music history as the first and only artist in the world to dominate the iTunes chart of 115 countries. V surpassed "Hello" by Grammy-winning artist Adele and has achieved records that popular western "chart monsters" such as Taylor Swift, Justin Bieber, Ariana Grande, and Drake are yet to achieve. He is also the only Asian soloist in history to dominate the major music markets in the world. With songs he has written, produced and sung such as "Winter Bear" "Scenery" and "Sweet Night", V has reigned over the charts and streaming platforms rightfully earning him the title of "#1 soloist in the world."
As a visual of the group, V has quite effortlessly proven his role as the "stan attractor of the group." Whether it was with his "orange hair" in 2014 or going viral every time, BTS attended a western award show, V has stolen the hearts of fans worldwide. Today, V holds over 20+ visual titles and plastic surgeons and professionals across the globe deem his visuals as "unique and stunning" earning him the honorable title as the "visual representation for K-pop."
Moreover, V's unique creativity and his ability to always think outside the box has left a significant mark in BTS's history. "I Purple You" coined by V is a phenomenon. The color "purple" has officially become one of the most prominent factors in BTS's career. Whether, it is the landmarks being lit up in purple in honor of the group or renowned brands, celebrities and media associating the color purple, and the purple hearts with BTS and ARMY, V has created a symbol for BTS.
One thing that hasn't changed in seven years is V's endearing personality, his unique take on life and his ever-growing love for the fans. Whether it is his blurry selfies, his authentic fashion, his random love confessions, or his wish to heal people through his music, performances, and interactions, V has continued to be the "happiness preacher" for the fans in every way he could.
V who ended his first log with the promise that he would show many sides of him to the fans have over the years, successfully proven himself to be a multi-talented idol. He is today, an icon to many, an inspiration to fans worldwide and an incredible role model. With BTS renewing their contract for seven more years, it is exciting to see what more V has in store for the fans.