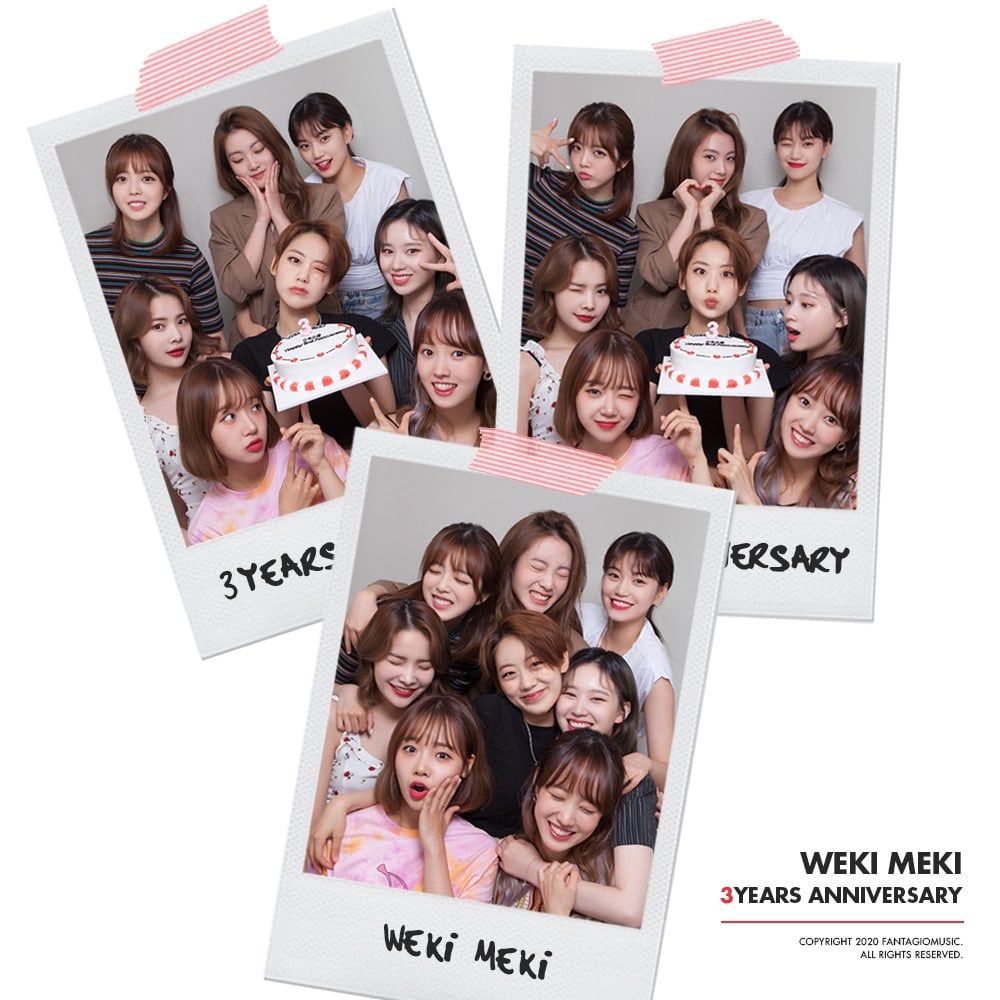 Having debuted on August 8, 2017, Weki Meki recently celebrated their third anniversary. To commemorate the occasion, they held a 90-minute V Live, which was filled with fun games, performances, and talking about memories.
Weki Meki performed a medley of their B-side tracks and the songs from their most recent mini-album, Hide and Seek. Oopsy was the lead track and The Paradise has been performed on radio shows. As a special performance, they revealed the choreography to "Moya Moya" for the first time. The members looked like they had fun performing the bright song, making all Ki-lings happy.
Watch Weki Meki perform "Moya Moya" for the first time below. Congratulations to Weki Meki on their third anniversary!