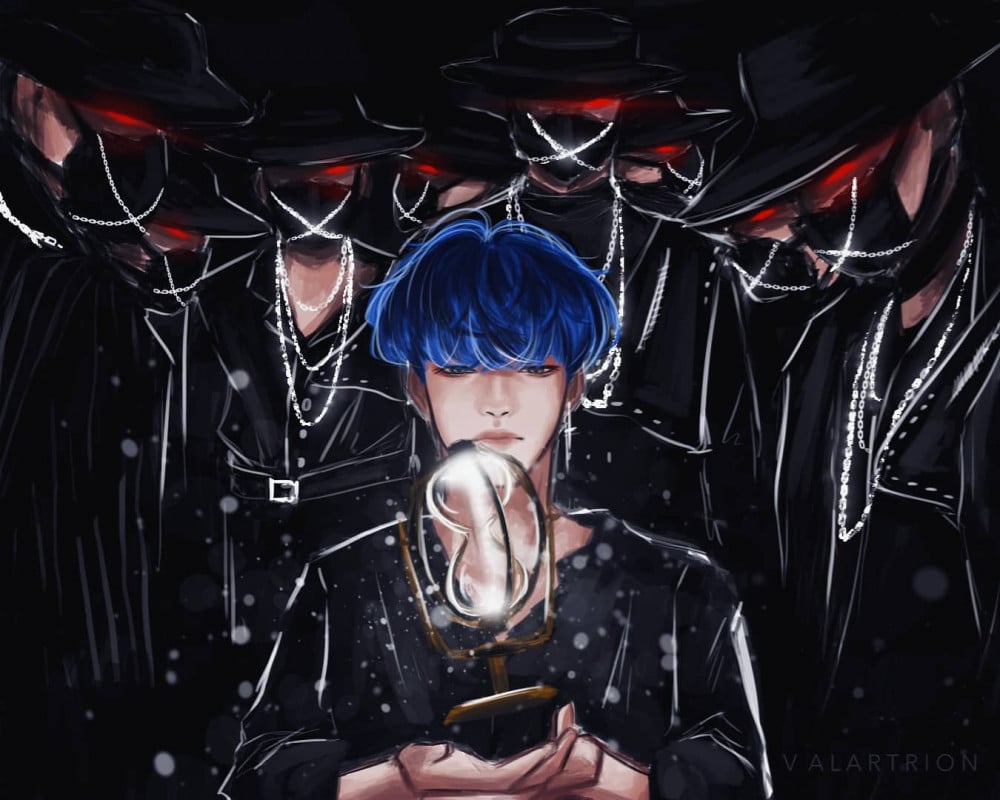 1- EDENARY: Music Production Team of ATEEZ

EDENARY is a production team created by EDEN who called as "The Father of ATEEZ's Music."This special production team consists of 7 members for now: EDEN, Buddy, Leez, Ollounder, Peperoni, HLB, Oliv!

When KQ Entertainment decided to debut its first idol group, no one at company was confident about making music for "dancing idols." But EDEN had a plan. Through his network connections and word-of-mouth, he gathered a team of talented producers to make music forKQ's first idol group and he called them Edenary.
In the words of EDEN, their working relationship is unusual in an industry where entertainment companies fill albums with songs cherry-picked from across dozens of different composers. By contrast, Edenary has been involved in ATEEZ's music and identity from the beginning. That's because the members of Edenary aren't composers; they're producers. Eden explains the difference: A composer is "someone who makes music and sells it to someone else," whereas a producer "sets the foundation for a group's entire creative concept with their music, envisioning the piece's visuals, creative, and choreography, and working with other teams to bring that vision into focus."

"If you think ATEEZ's universe is like a movie, TREASURE album series is probably the first 15 minutes of this movie, in terms of the timeline," Eden says.

You can watch THIS for EDENARY members' relationship with each other. Hongjoong also has a room in the studio, he's quite close to the team. Click HERE for more details from EDEN.

2- ANZE SKRUBE & B.B TRIPPIN: Dance Crews Behind ATEEZ's Powerful Choreographies

The dancer behind ATEEZ's remarkable choreographies, Anze Skrube, is one of the teachers of the famous Millennium Dance Complex dance school based in Los Angeles. As you know, ATEEZ members received dance training at Millennium Dance Complex while they were trainees. The training here has greatly affected their dance styles and especially their gestures. They have been in contact with the dance team at this school ever since.
Choreographies of Treasure, Say My Name, Illusion, Wave, Wonderland, Answer are made by Anze Skrube. Here is the original version of Say My Name choreography:
The local dance crew, taking care of dance education of ATEEZ members in Korea, is B.B Trippin! B.B Trippin' esteemed leader 홍재민(JM) is like a teacher to ATEEZ's members.
Choreographies of Pirate King, Hala Hala, Aurora, Utopia, Win, Dazzling Light, Desire, Horizon, Inception, Thanxx are made by B.B Trippin. Here is the original version of Hala Hala choreography:
EDEN and B.B Trippin were with ATEEZ at every special moment such as MAMA stage and ATEEZ's world tours. Although they did not have to, they went everywhere with ATEEZ and supported the members.
3- KQ Entertainment & Staff
KQ Entertainment has been a company that values the comfort, happiness and health of its artists from the very beginning. The staff is also very friendly with the artists. For some interesting details about the company click HERE and HERE.

Check out the sweet relationships of ATEEZ members with their staff, back-up dancers and managers! Because all this work created by ATEEZ is team work from dancers to producers, from stylists to managers. Without this competent and frank team behind ATEEZ, our boys would not have been ATEEZ!

So how do we know this production team so well? Because ATEEZ members always give them credit, always mention their names and make fans know them.