BTS Jimin who has been dubbed as the "Trending Emperor" consistently dominates real-time trends on various social networking sites around the world. His unique hashtag #jimin has recently surpassed 12 billion views on Tiktok. Further, #jimin also broke its own record to make a new one by gaining more than 50 million mentions on Instagram.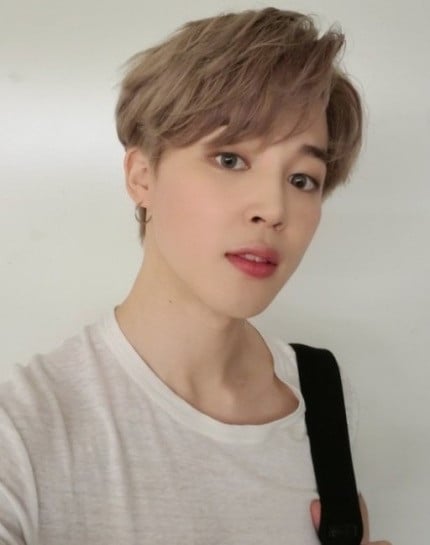 Nevertheless, Jimin fans started to notice that his unique hashtag #JIMIN as well as the keyword JIMIN allegedly no longer appear on Twitter trends since May 2nd, 2020. They claimed that both the hashtag and the keyword cannot trend even after reaching a million tweets or were substantially tweeted more than those appearing on the trends. Since then, the fans have been searching for some clarification and possible resolutions.
In a letter prepared by the fans, help from Big Hit Entertainment has been sought. The fans explained in detail that #JIMIN and JIMIN are both being considered as common words and no longer unique to Jimin. They appeal for a reassessment of the Twitter algorithm as well as the engagements and to unmute both #JIMIN and keyword JIMIN.
This is not the first resort of the fans. Earlier, the fans have attempted to contact Twitter support but the issue remains to be unfixed. The fans believe that having such an issue resolved would be beneficial to Jimin and his brand. Until such time this issue has been corrected, the fans use variations in both hashtags and keywords for Jimin such as Jimins,Jiminie, Park Jimin, Our Jimin, etc. which recently have trended.
Also, the fans diligently check third party sites or applications to track the tweets with #Jimin and Jimin. Here are some of the pieces of evidence the fans have gathered.
source: @mochi_phil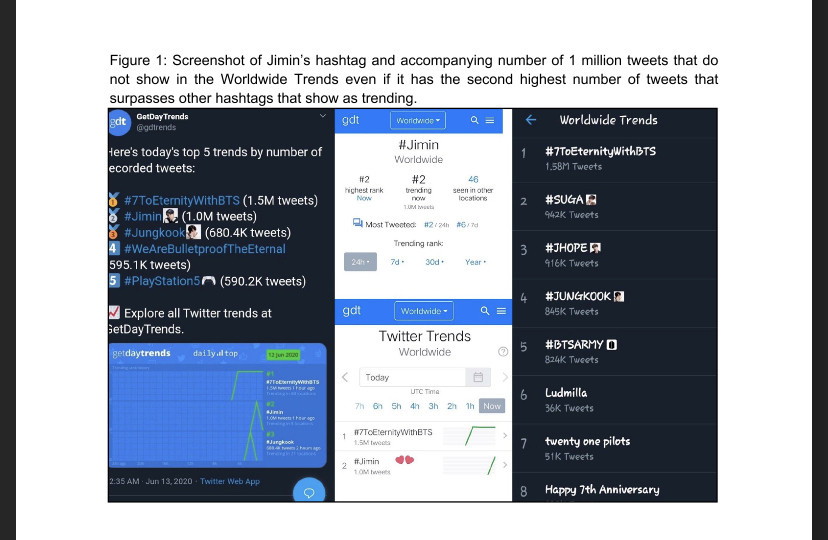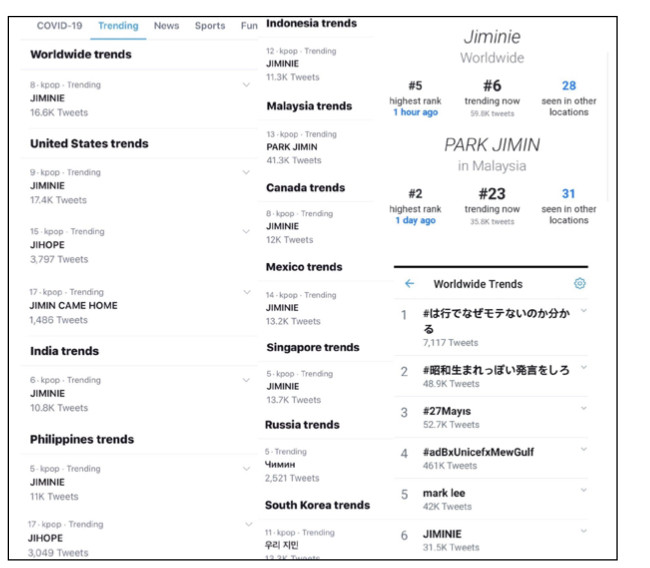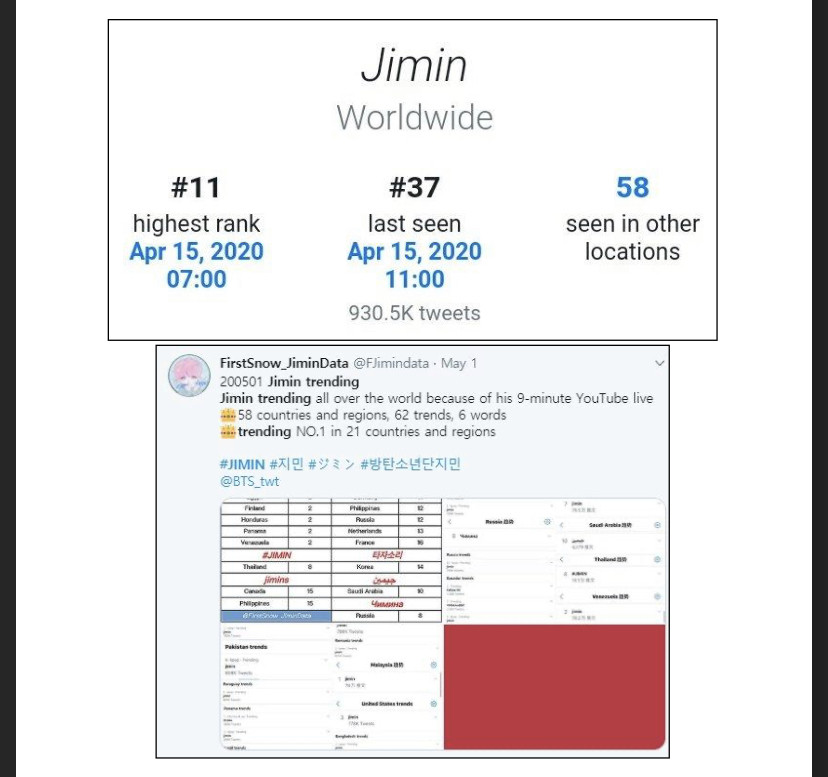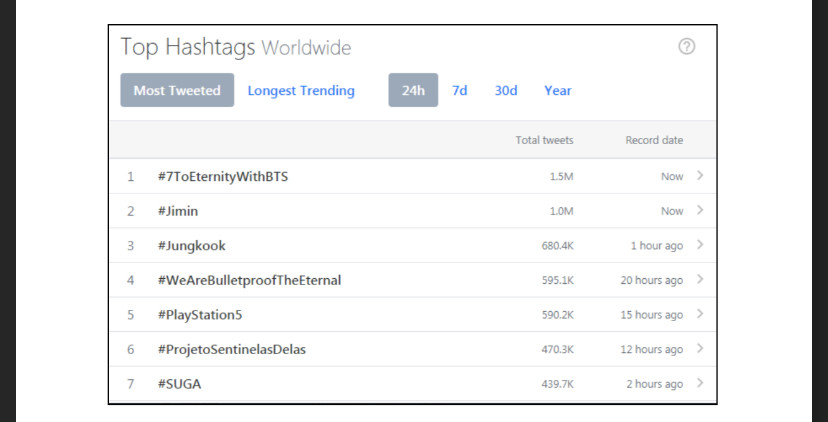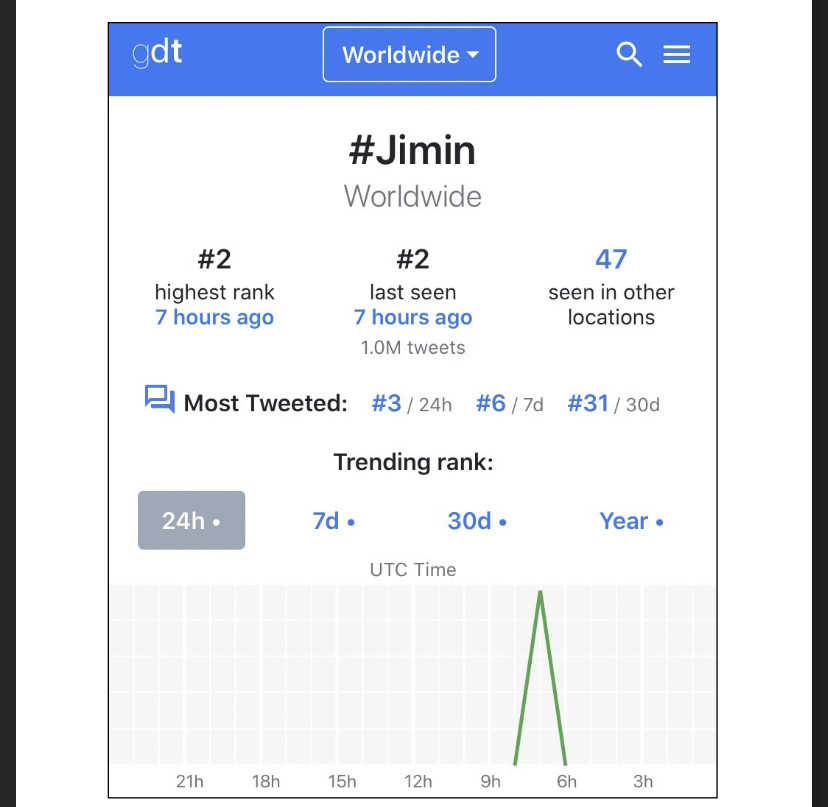 On a final note, Jimin once again topped the Individual Boy Group Member Brand Reputation Ranking for the month of August 2020. He has been reigning for 20 consecutive months and Jimin is the first and only boy group member to hold such record.