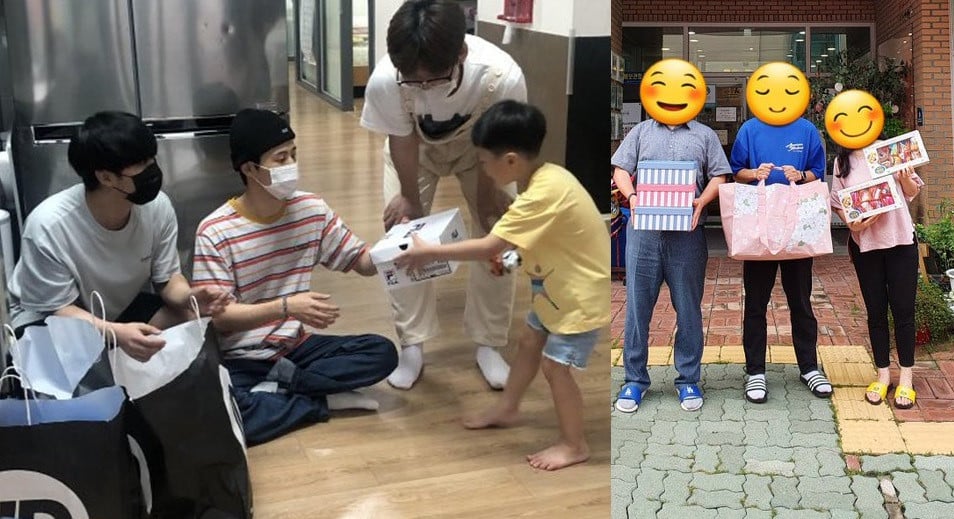 B.I earned his fans' respectonce again with his model behavior and entered trends in many countries in Twitter.
Former iKON leader B.I (Kim Hanbin) has previously donated to many charity foundations and organizations, especially child welfare organizations, since 2016. But in the last year, instead of doing it remotely, he was seen attending charity events and delivering gifts to children.
The former idol was spotted giving shoes to the children in one of the photos shared by Angel's Haven For Children on August 10.
What surprises fans and makes them extra happy is that this foundation is the same place B.I's fans previously donated for B.I. His fans donated 131 children socks and 131 teens socks to the children as the number of B.I's nickname: "131". Then fans had promised to donate shoes next time.
In response to this good behavior of his fans, B.I donated shoes to the same institution on their behalf and thus fulfilled their promise.