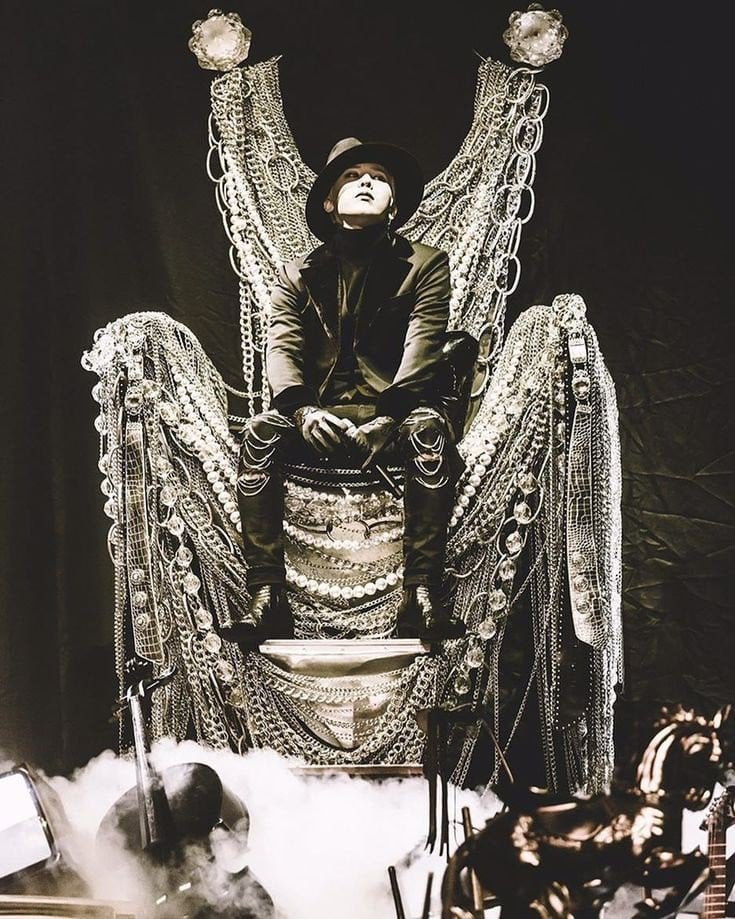 1. Bigbang is the first group to start writing and producing their own music. G-Dragon is the first idol to do it.Before writing your own songs became a norm in the K-pop industry, most of the first few groups didn't actually write their own songs because their agency would prefer to have it done by songwriters.After the songs such as "Lies", "Last Farewell", "Haru Haru" written and composed by Gdragon turned out huge hits; agencies started giving their idols chance to write their songs.

2. Bigbang is the first one to have official lightstick. G-Dragon designed it. Since then all kpop groups and agencies followed it and now every fandom has their own lightstick.Bang Bong is the first lightstick in Kpop history.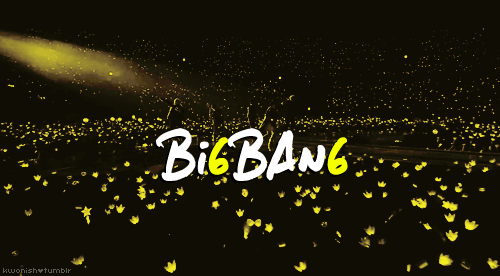 Doesn't it look like a flower garden?
3. T.O.P is the first underground rapper turned idol in kpop.
T.O.P was well-known for his stage name as "T.E.M.P.O" as a famous underground rapper. One of his most famous songs was "Buckwild" which was a collaboration with NBK Gray. G-Dragon contacted T.O.P and took him to YG audition.

4. Bigbang is the first boy group to dye their hair bright unusual colors like pink, blue, neon green, orange. As expected from trendsetter,G-Dragon made it trend; starting from blonde there is no color he hasn't tried.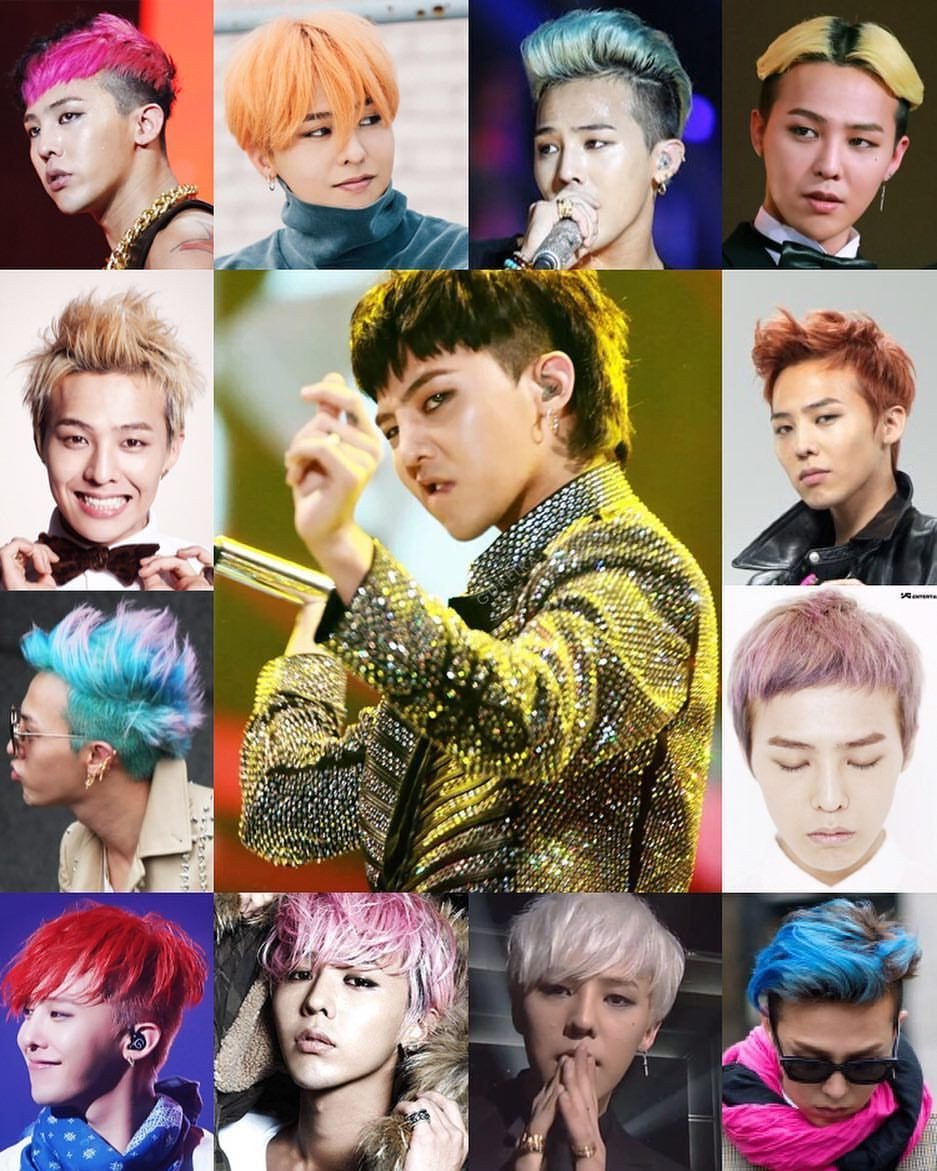 5. Bigbang is the first group that members have solo music careers without disbanding. Before bigbang, groups always disbanded or the member just left if one of them wants to pursuit their own career. But Bigbang proved to everyone that you don't have to leave or disband just to be able to have a stable solo career.

All BIGBANG members have solo tours, so each member has their own solo audience.

6. First kpop idol groupto collaberate with western artist. G-Dragon's collaboration with Flo Rida back in 2009.Although BIGBANG does not prefer to collab with westerns in BIGBANG songs, members often collaborated with foreigners on their solo tracks.
7. First kpop group to win an international award. In 2011, they won MTV EMA. They beat Britney Spears that day.
8. They inroduced the concept of "mini album series" to kpop.After BIGBANG, many kpop groups started to release mini album (EP) series.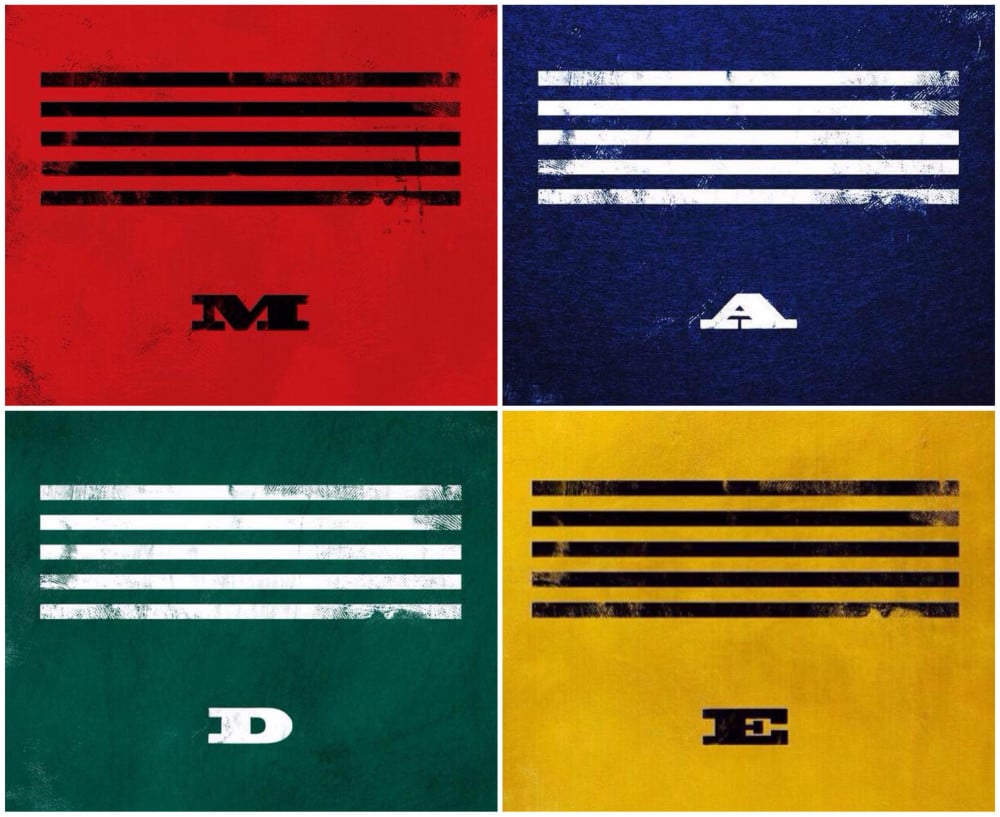 9. The first idol groupto have rapline. As in multiple rappers in group. Before them rapper in group was just someone who can't sing which is the reason why idol rappers weren't considered true rappers. BIGBANG introduced the hiphop culture to the idol sector.
10. And to this day G-Dragon is still the only soloist from idol groups to win Artist of the Year/Daesang.

G-Dragon win daesang 3 times, including 2 awards for "Album of the year" with "Heartbreaker" and 1 award for "Artist of the year" in 2013. Taeyang also has a daesang. "Eyes, Nose, Lips" ruled Kpop music industry and brought Taeyang the honorable daesang for "Song of the year".

11. The first idol group on a large-scale world tour is BIGBANG. Kpop groups were generally able to tour in Asia. BIGBANG was the first idol group to go on tour outside of Asia. The Alive Galaxy Tour was an estimated 800,000 fans worldwide attended the tour in 2012-2013.
12. In Korea digital charts dominated by girl groups' songs. The first male idol group dominate the digital charts is BIGBANG. The group is also called a "girl group of the nation" as a joke. Click HERE for PAK records.