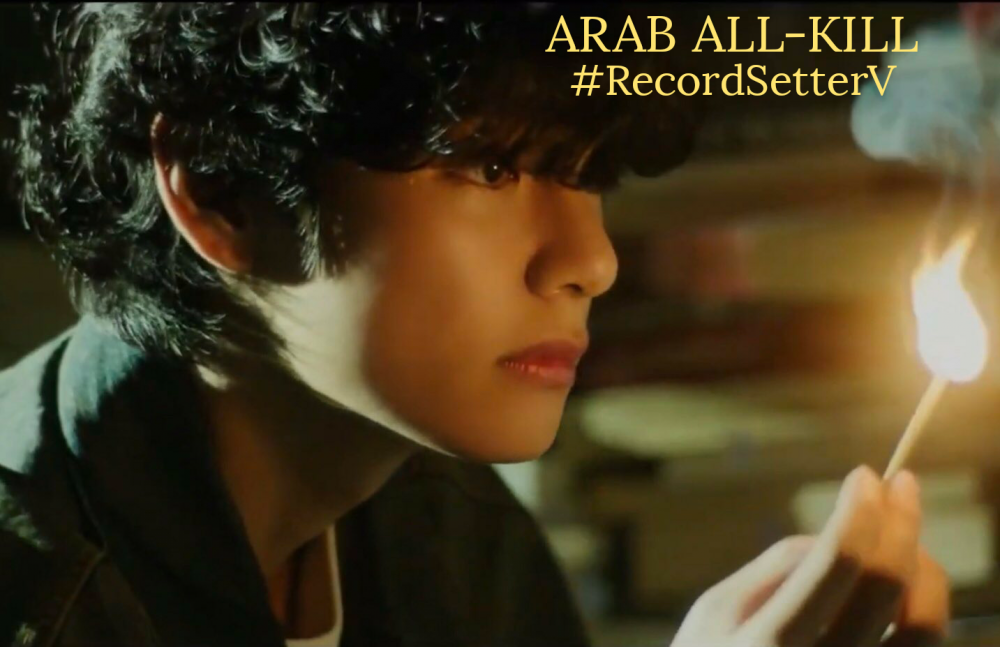 'Arab All-Kill' means achieving top spot in charts in all 8 Arab Countries: Bahrain, Saudi Arabia, UAE, Egypt, Oman, Qatar, Lebanon and Jordan.
BTS V's solo songs 'Sweet Night' and 'Inner Child' gained ultimate success in Arab by achieving an All-Kill reaching #1 spot on iTunes Top Songs Charts in all 8 Arab countries.

V is very popular in Arab and often goes viral among Arabian locals, so it's not surprising that his solo songs topped the charts in every Arab country showing his immense popularity in Arab.
Congratulations V!