BTS Jimin's popularity in India ranges from fans cheering the loudest for him at movie halls to students opting to learn Korean due to his strong influence.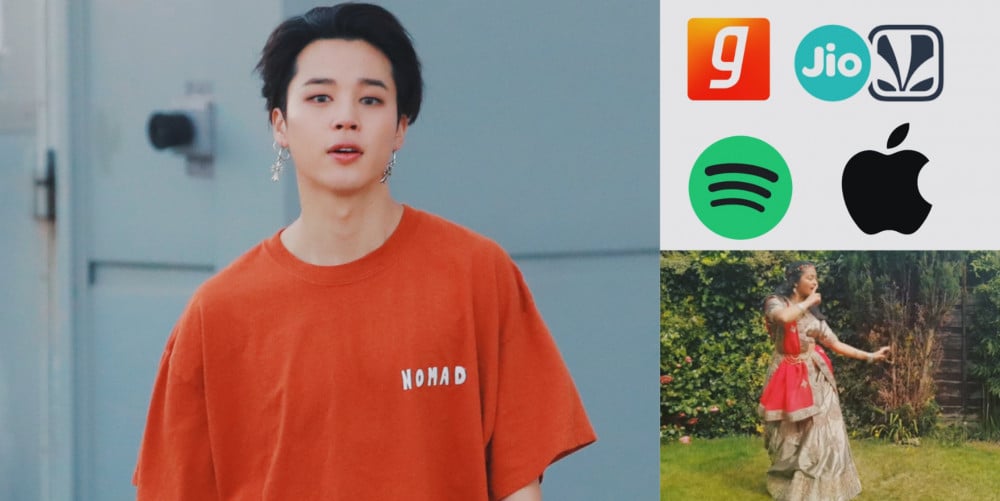 Similarly, the popularity of Jimin's songs is also evident amongst Indian fans of BTS. Recently, Jimin's Indian fanbase on twitter posted about the status of BTS's songs on Indian streaming platforms.
According to the information, Gaana is the largest Indian commercial music streaming service with over 150 million monthly users. It provides both Indian and international music content. The entire Indian music catalog is available to users worldwide.
With 500k+ plays, Filter is the 2nd most popular song from BTS's latest album MoTS: 7 on Gaana, "ON" being at #1.
Jimin's produced song "Friends" is also performing well with 100k+ plays and ranking at #6.
JioSaavn (formerly known as Saavn & JioMusic) is another Indian online music streaming service and a digital distributor of Bollywood, English and other regional Indian music across the world.
Both Filter and Friends rank at #3 and #5 respectively amongst the MoTS:7 songs on JioSaavn.
Filter also climbed to #4 on iTunes India.
Filter debuted at #19 on release, as the 2nd highest MoTS:7 song on Spotify India's Top 200 list with 82,643 streams, whilst Friends debuted at #34 with 64,574 streams.
Filter is also the only solo song from MoTS:7 that charted for the longest number of days on this list (33 Days). Meanwhile Friends charted for 11 days.
Since Hindi, English and other native Indian language songs dominate the charts in this country, Filter charting for 33 days is an achievement in itself.
Jimin's songs are immensely loved by his Indian fans, many of which have already posted their covers of Filter on their respective youtube channels.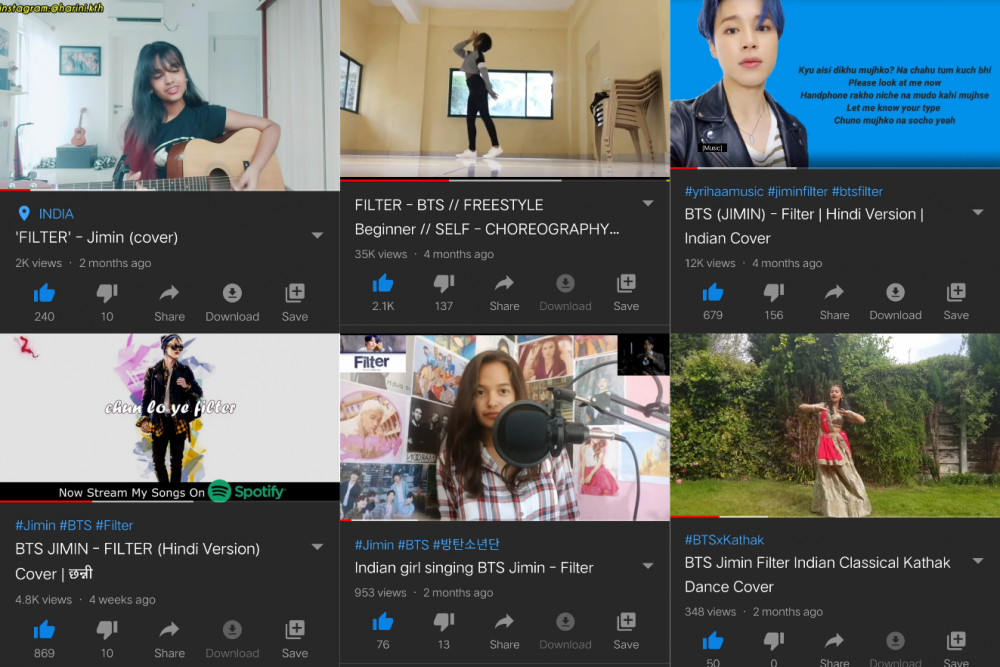 The covers range from strumming its tune over a Guitar to Freestyle dancing to Hindi versions of the sensual song and even a fan dancing Kathak (a major form of Indian Classical Dance) to Filter.
The latin pop song is an immediate stand out in BTS's latest album and many Indian locals who discovered the song due these Hindi covers have praised Jimin's androgynous vocals.
Friends has also received a hindi cover from a dedicated Indian fan.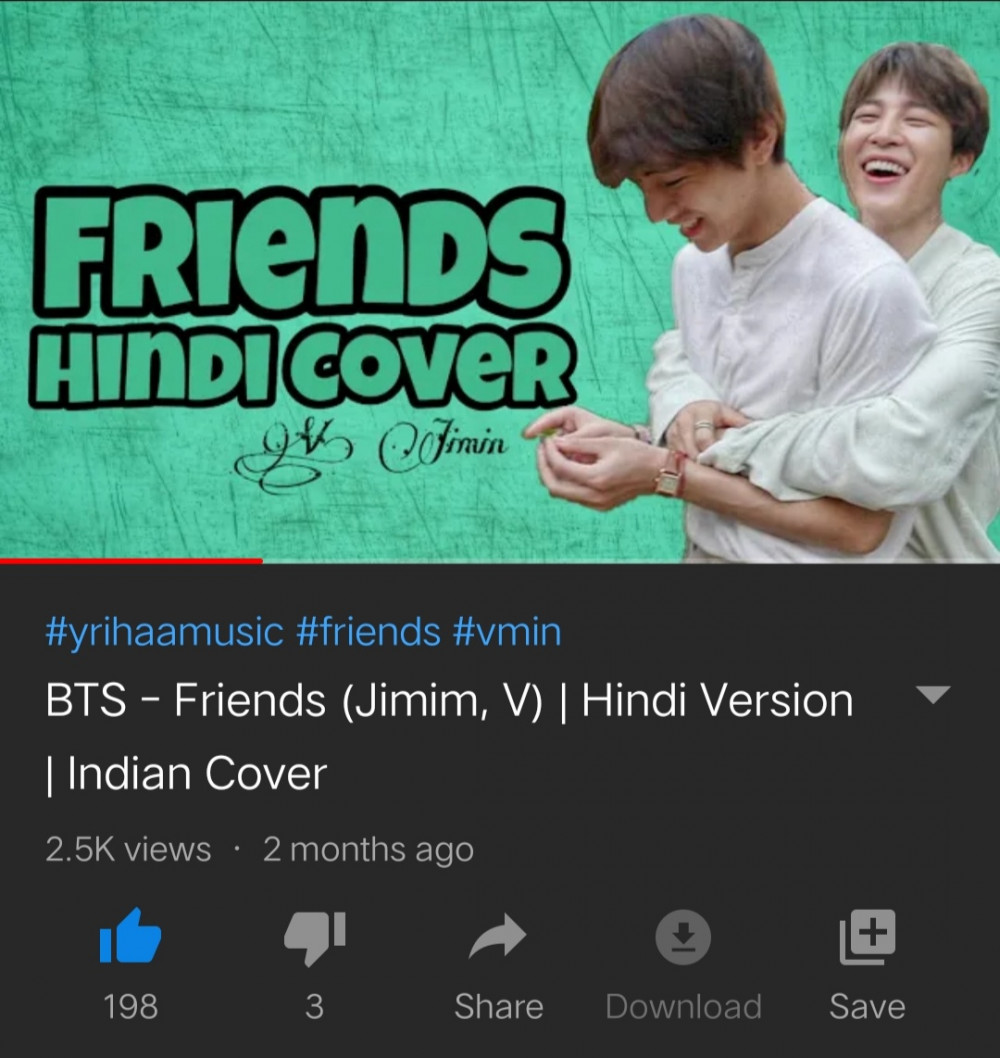 Filter being such a catchy song has received numerous Desi edits, with fans placing videos of Indian actresses to mashing up famous Indian songs over Jimin's enchanting voice.
Due to the current pandemic breakout, BTS hasn't been able to perform much and interact with fans. But with the news of an upcoming album, completely created by the members themselves (Jimin being the Music Project Manager) has excited the fans and everyone is eagerly awaiting its release.