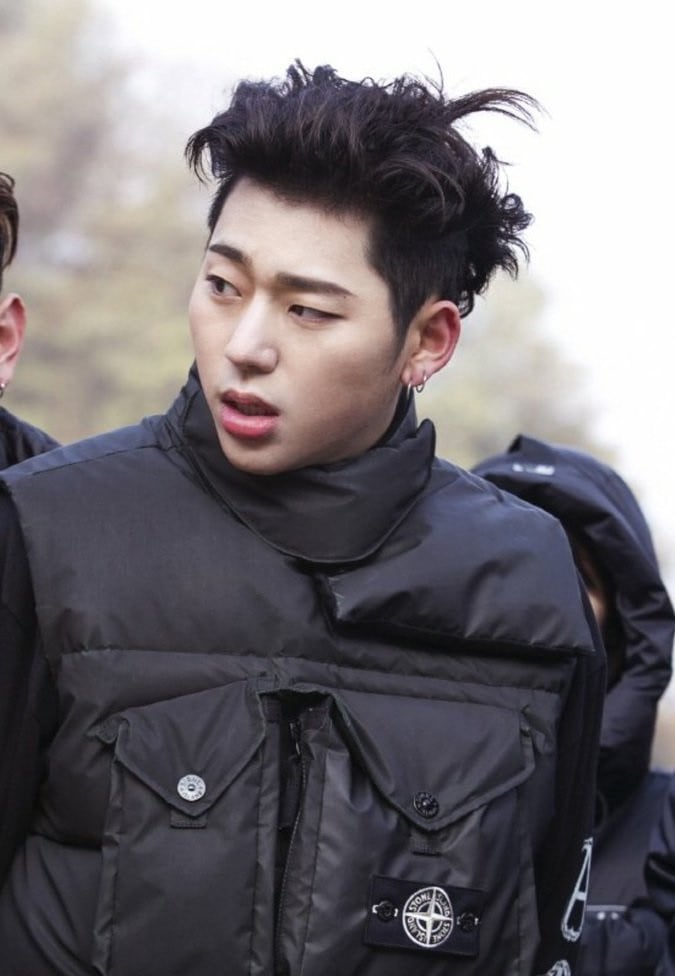 Here's why Zico is blamed for no reason and netizens keep exaggerating what actually happened.
In this topic I will tell you about:
⦁ How netizens twisted the words
⦁ Korean people's point of view on Zico
⦁ Why celebrities are not against him and support him
⦁ Why you should not trust netizen comments
As you know, Jung Joon Younghave revealed to have filmed inappropriate videos and saved them on his smart phone. He was also a part of Kakao Talk chat rooms and sent others those videos and photos. ...
After that, netizens brought up what Zico and Jung Joon Young said on Radio Star in 2016 but twisted their words. Since the episode was removed from YouTube, international netizens couldn't watch it.
1.Netizens have spread disinformation and the other netizens (including international ones) accepted it as the truth.


Here's the full translation of their conversation on this subject. And don't forget that people on TV shows always exaggerate things than it really is. Keep it in mind that JJY was a very active celebrity and he had a lot of male and female friends in the industry.

Radio Star Ep.463 2016/01/27 , Guests: Zico, Jung Joon Young, Henry, Ryeowook
The conversation starts at 17:15 https://vk.com/video_ext.php?o...
-
Zico: "Just a moment ago, Jung Joon Young asked Henry which actresses appeared in the drama he is in. So Henry told him the names. This actress came up and (imitating how JJY searches for it in his phone) and I thought JJY would look her up on the internet but he was going through his contact list. He had her number. He has something named 'Golden Phone'. It's an additional phone he has. That he only uses for instant messaging. He turns it on when someone catches his interest. It's like a Pokedex with all the numbers... (Turns to JJY) Do you still have it?


JJY: "I do.. Zico would come to my place when he has nothing to do. He lounges around and goes, "Where is your golden phone?".. I only have those numbers because I have personally met them. But he (Zico) lies on bed and does this (imitating Zico)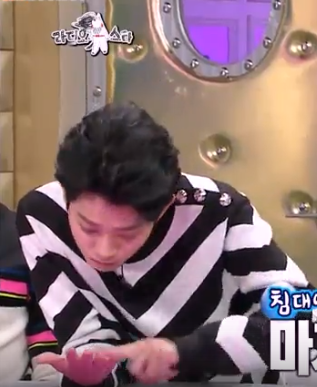 Zico: "It's just that I like the aspect of meeting new people."

JJY: (keepsimitating Zico) "The names that start with K."
Zico: I don't do that.
--
This is the ENTIRE conversation on the subject. You can also see how the conversation about the contacts started.
As you can see, netizens have spread false informations.
⦁ They made it look like Zico SPENT HOURS going through JJY's phone

JJY said has never said Zico went through his contact for HOURS. However netizens manipuated it. There is a huge difference between "He spends Hours going through my contacts" (which would make you think that no one would go through the contacts for hours) and "He goes through my contacts." Netizens continue spreading this falsely.


⦁ They made it look like Zico was obsessed with it and ALWAYS went to JJY's home only for his phone: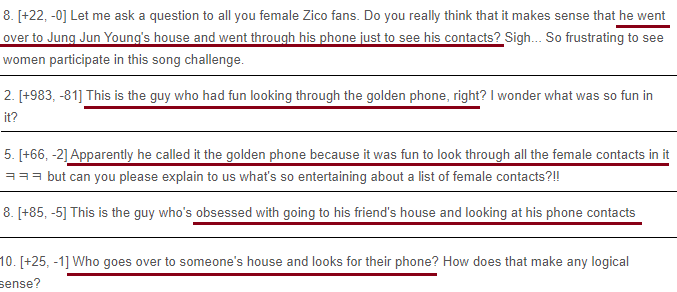 JJY said "Zico would come to my place when he has nothing to do. He lounges around and goes, "Where is your golden phone?"
The subject was JJY's contacts. When Zico made fun of him, JJY started exaggerating it.
Why would a person go to his friend's house just to see inappopriate videos instead of staying his own home and visit adult sites? If you really believe that Zico watched the videos, then you also believe that he jerked off beside JJY. Does that sound logical?
Zico is already a busy person and JJY was not a close friend of him so it's not like how netizens try to make it look like Zico went to his house everyday only to see his phone. After JJY's scandal in 2016, Zico cut ties with him.
⦁ They made it look like it was Zico who named it "Golden Phone"

Talking about his contacts, Zico said "JJY had something called 'Golden Phone'. "
⦁ This one, I cannot even explain. Another level of manipulation


Here you can see how hard they try to manipulate it. Well, this is what Pokedex is: The number and the name of the pokemons.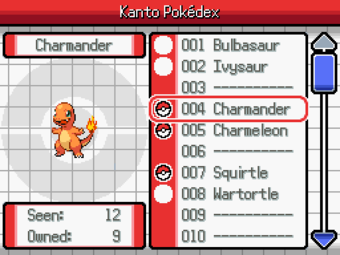 2.When Zico wasn't a part of JJY's chatrooms and netizens thought it was 'smart move' from Zico


JJY's Kakao Talk chat room members were revealed and Zico wasn't one of them. Netizens claimed that Zico was too smart because he thought if JJY's phone gets revealed, he would get away with it.
Then why did this smart guy who did all the maths revealed the "golden phone" subject himself on one of the most watched variety shows in Korea?

-
As you may have noticed, a lot of celebrities are still close friends with him and keep supporting him. Them and public still respect Zico and know what the entire conversation was about. Even the journalists who gathered information about Burning Sun did the Any Song challenge. Everyone is aware that Zico has nothing to do with those JJY's videos.

You should know that the netizen comments don't reflect the general public. Not only about Zico but anyone. There are haters/fangirls of other idols who attack other celebrities and use bots to upvote their comments.


Please drop your opinion and thanks for reading!