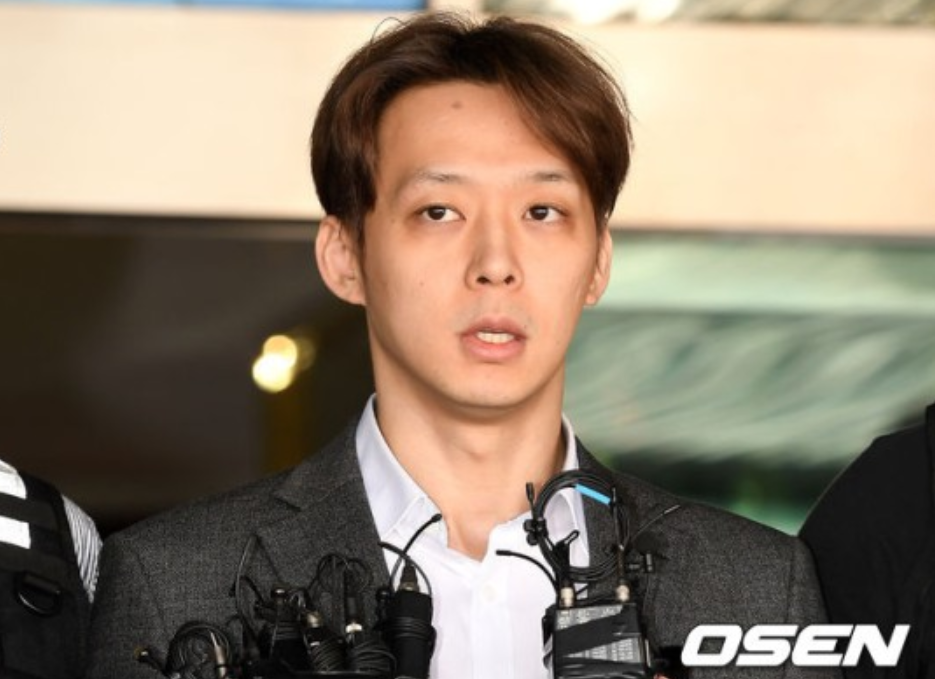 Park Yoochun will hold a fan meeting in Thailand during his probation.

According to performance planners and local media in Thailand, Park Yoochun will hold a fan meeting at Chang Watana Hall in Bangkok on January 25th at 7pm.

The fan meeting will be a high touch event and the most expensive seat will cost about 5,000 baht. It's also reported that a portion of the proceeds will be donated as part of the "Love Asia Project."

However, netizens are furious with news of Yoochun's paid fan meeting as he's currently on probation for drug use. Netizens are angry that he's about to make a comeback through his fan meeting abroad.

Other netizens are supporting Park Yoochun's move stating, "although he's holding a paid fan meeting, he's also donating some of the proceeds. It's not like he's taking all the profits."

Park Yoochun announced his retirement from the entertainment industry after he held a press conference denouncing rumors that he took drugs with his ex-fiancee Hwang Hana that turned out to be false. Yoochun was found guilty of drug abuse and purchase of meth in July and was sentenced to suspended 10 month prison sentence and two years probation. He was also fined 1.4 million won penalty.

After his release from jail, Yoochun stated, "I'm sorry to the fans. I will work hard and live honestly in the future."



[+5,490, -40] He still has fans left?ㅋ
[+3,544, -44] The impact from that press conference is still lingering. I can't believe he held that press conference when the drug scandal broke and denied it all and then submitted hair from his legs. I still get goosebumps. That alone should have ended his career. ㅠㅠ please...Thai fans...there are many other cool celebrities you could be supporting instead..
[+1,964, -39] So brazen
[+1,696, -17] So not all the profits but just some of it ㅋㅋ
[+638, -15] But you said you'd live quietly ㅋ
[+324, -9] Didn't you say you were retiring? Why hold a fan meeting now and take the fans' hard-earned money. And what is the meaning of such a donation? Just live quietly and reflect.
[+241, -8] Didn't you say you're retiring from the entertainment industry? You're no longer an idol so what fan meeting...
[+168, -7] Overseas fans just don't get it. Even after Burning Sun I still see fans leaving comments saying, "It's okay..we believe in you oppa.."ㅋㅋ
[+156, -4] But you said you were retiring...are you taking the fans for fools??
[+155, -10] This is how you should use malicious comments ㅋ