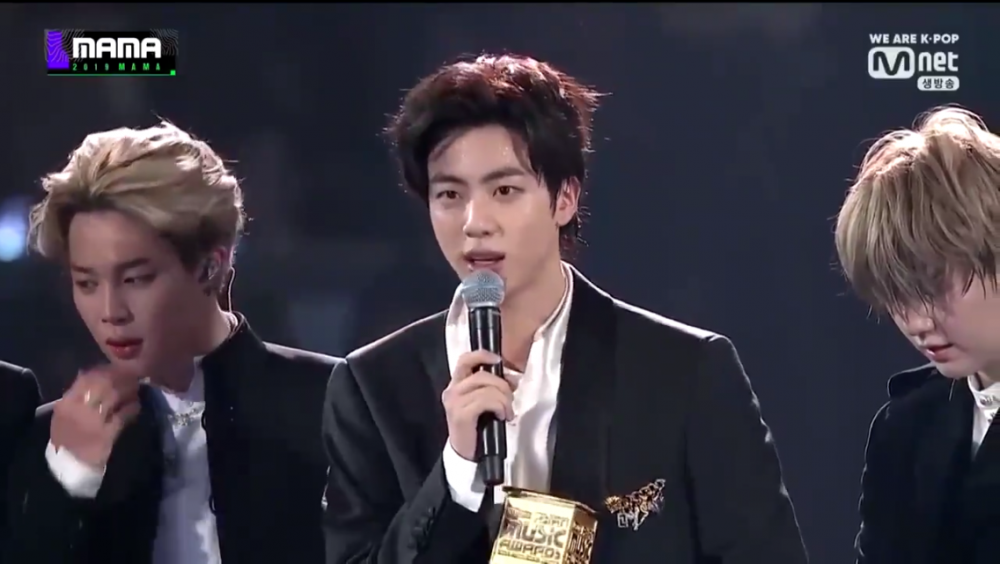 BTS member Jin spoke up against sajaegi (chart manipulation) during his award acceptance speech at the recent Mnet Asian Music Awards.
Sajaegi is currently a hot topic in the South Korean music scene, with many artists speaking out about the issue, demanding action to be taken against the illegal chart manipulators.
"There are many artists and people making songs, I hope a world will come when all of those songs will be recognized and be listened to a lot. There are methods of cheating, but wouldn't it be better to make music with more honest ways? I hope the time will come when everyone makes good music and listens to good music." -Jin
Jin received praise for his kind but stern comments during his speech, calling for fairness and honesty on the music charts.



What do you think about his comments?