BTS Jin Wins the title of "Most Handsome Man in the World 2019" proving his uncontested Visuals.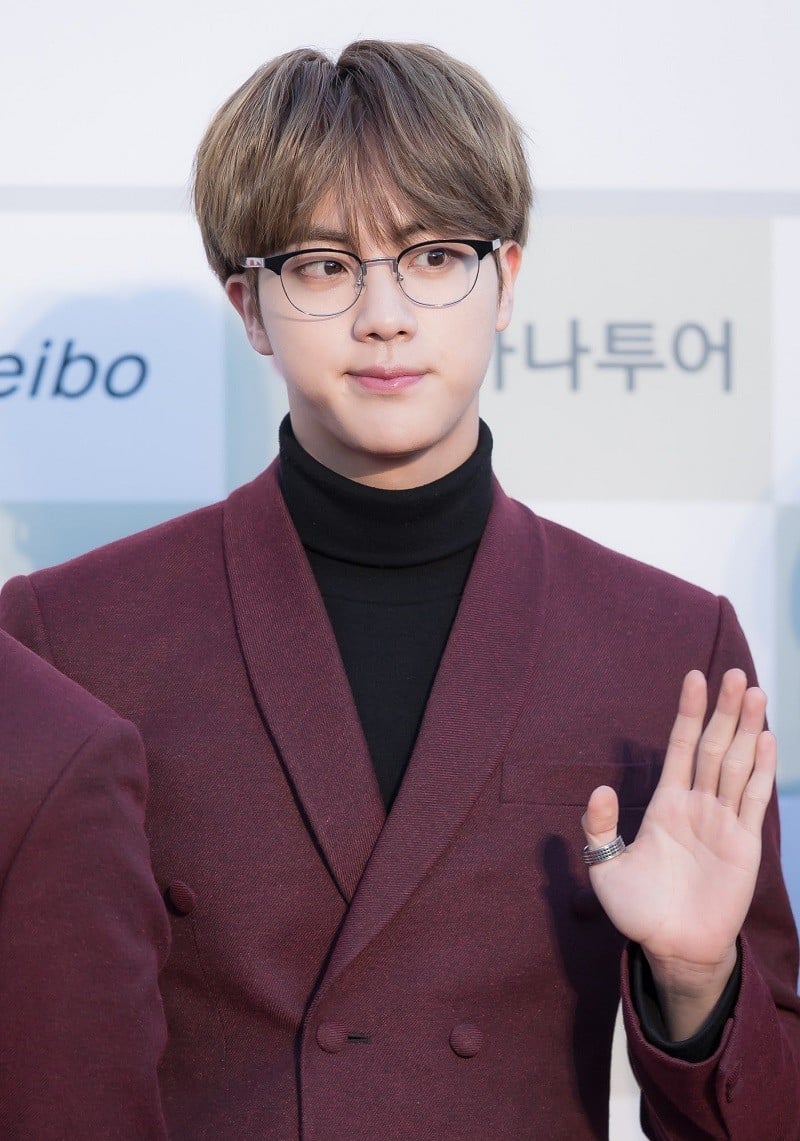 King Choice, a popular KPOP & Celebrity Voting Website, revealed their poll results for "Most Handsome Man in the World 2019" declaring BTS Jin as the winner, which ended on 30th November, 2019. The poll was contested between almost nominated 30 handsome Idols and celebrities.
BTS Jin eventually won the poll with a total of 444,448 votes. With a slight difference, American Actor Ian Somerhalder took the 2nd place with 367,889 votes and BTS Kim Taehyung at the 3rd place with 243,986 votes. American Actor Chris Evans Jin placed 4th with 16,952 votes. At the 5th place, Australian Actor Chris Hemsworth managed to receive 14,997 votes.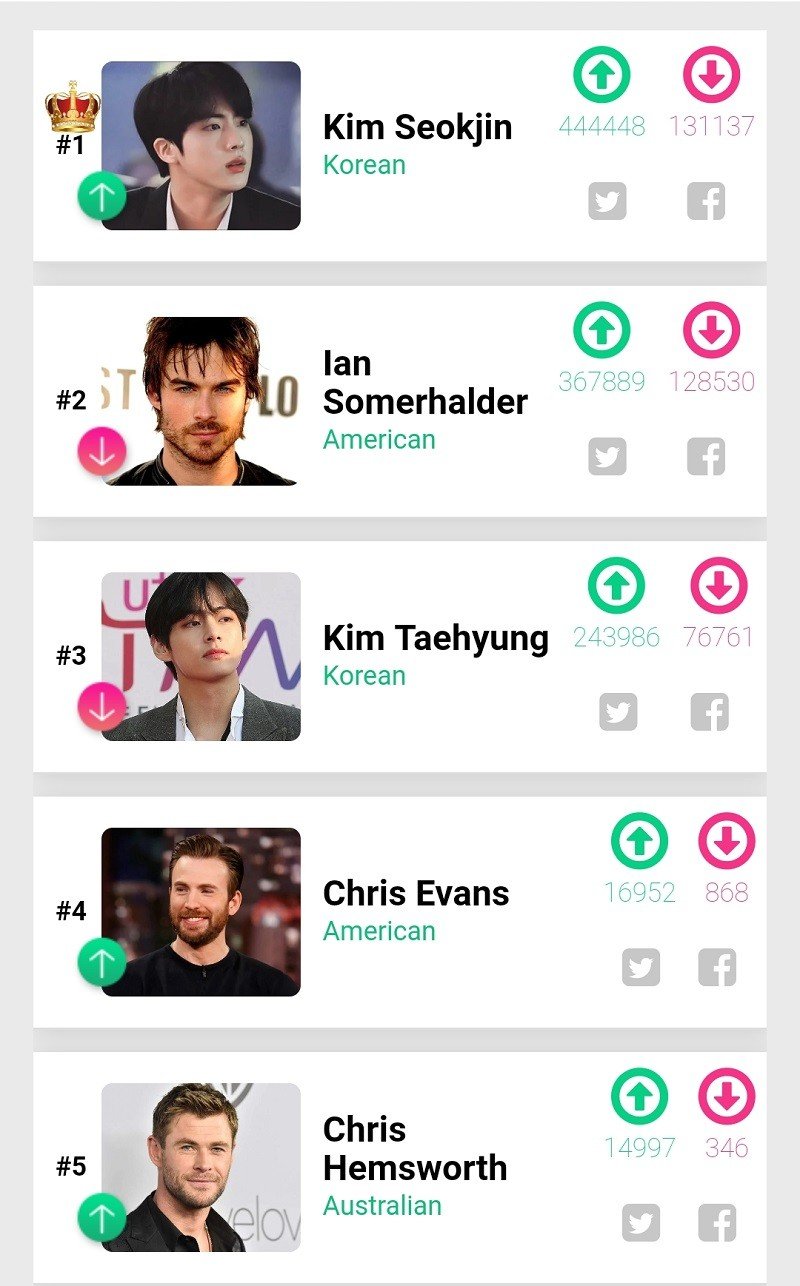 The other Korean Idols also ranked high in the poll. BTS Jungkook, Lee Minho, Astro Cha Eunwoo, at the 6th, 10th, and 16th place, respectively.
BTS Jin, whose full name is Kim Seok Jin, was born on Dec. 4, 1992. Jin is the oldest member of BTS, making him somewhat of a paternal figure to the group. He gets a lot of attention for his looks, so much so that his nickname is literally Worldwide Handsome. With this trophy, BTS' Jin now is officially Mr Worldwide Handsome.
Congratulations again to BTS Jin and the other Korean Idols!