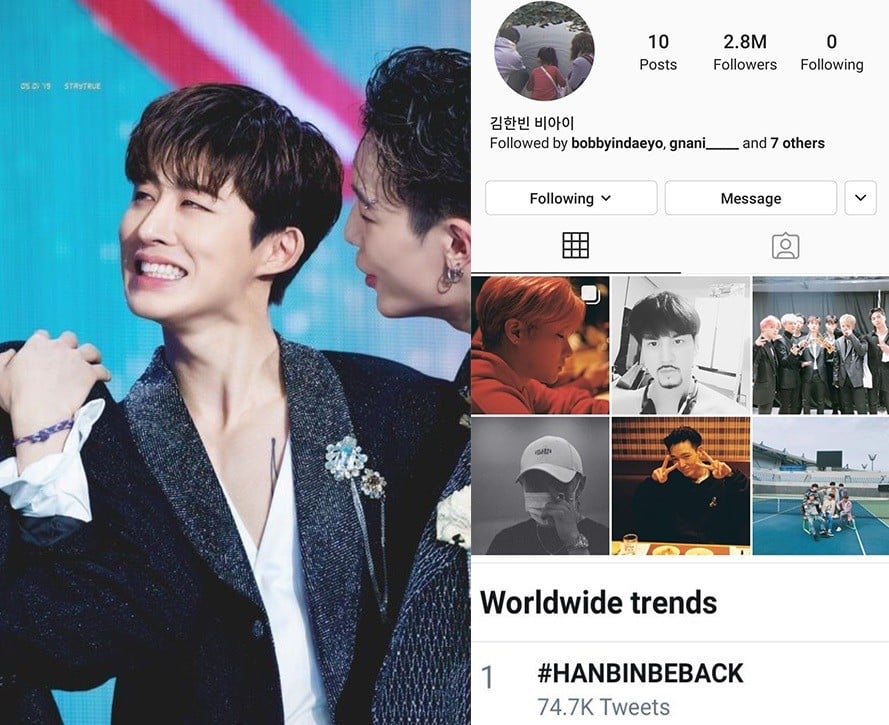 iKON's former leader B.I did his first action on social media after a long time and fans became crazy.
His last update was a letter, which is about his apology and leavingiKON five months ago on Instagram. However, after a while, it was revealed that YG forced him to leave his group by a reliable SBS reporter on a radio program and no objection was made by YGE after this report.
B.I deleted his last apology post with 142 posts included his own photos except for only iKON photos with 7 members and birthday greetings for the members on his IG account. One of these iKON posts has this caption; "There wasn't a single day that wasn't precious" from the previous anniversary celebration.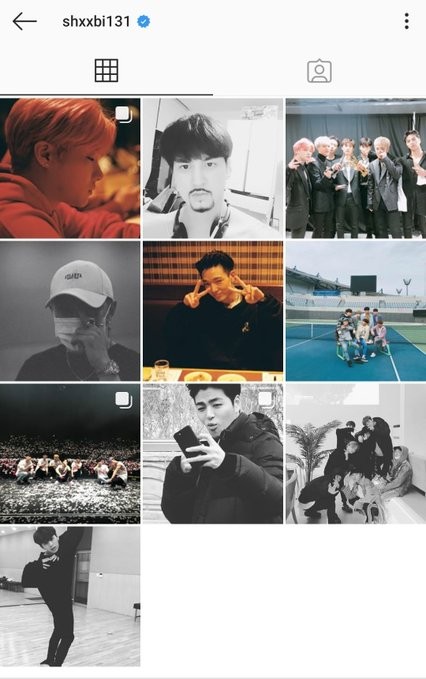 Fans also realized that he updated his SoundCloud account that he only put his unreleased songs as a demo. He deleted his all demos except one demo which is the most emotional and meaningful one. Its name is "잘있어 (Take Care)". Some fans worry about that especially because of its lyrics.
"Take care. Don't be sick. Make sure to eat well.
Take care. Erase all your memories with me.I'll go now.
It'll be hard because the memories are too heavy. Take care."
However, most fans think and hope that it would be a fresh start for him from now on.

With these updates, iKONICs thought it meant something and became hopeful then trended #HANBINBEBACK on Twitter in many countries including Germany, Thailand, France, Italy, Indonesia, Australia, Philippines, etc. The hashtag became No.1 on worldwide trends in a short time with more than 100K tweets.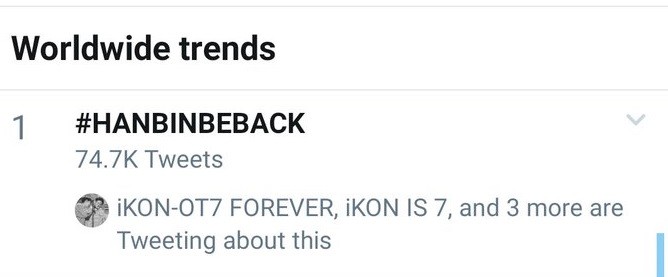 What do you think about his updates? Do you think it has any meaning as bad or good?