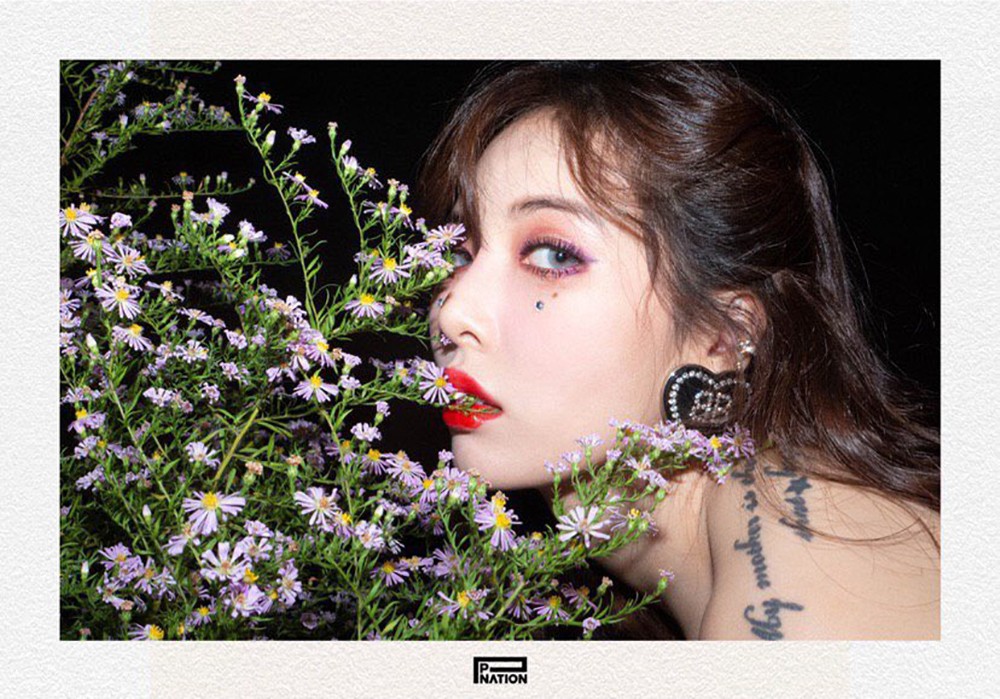 HyunA has dropped a gorgeous set of teaser photos for her solo comeback single, "Flower Shower"!
In the stark, colorful teaser photos below, HyunA blends in with bushes of delicate flowers in the dark, a sharp light illuminating her from above. She also goes exploring in what seems to be an empty dining hall, her expression full of mischief.
HyunA's upcoming new single "Flower Shower" is set for release this coming November 5 at 6 PM KST, simultaneously with fellow P-Nation artist Dawn (formerly E'Dawn)'s debut single "Money". The two artists are also expected to hold their solo showcases on the same day.

Check out HyunA's unique teaser photo series, below.