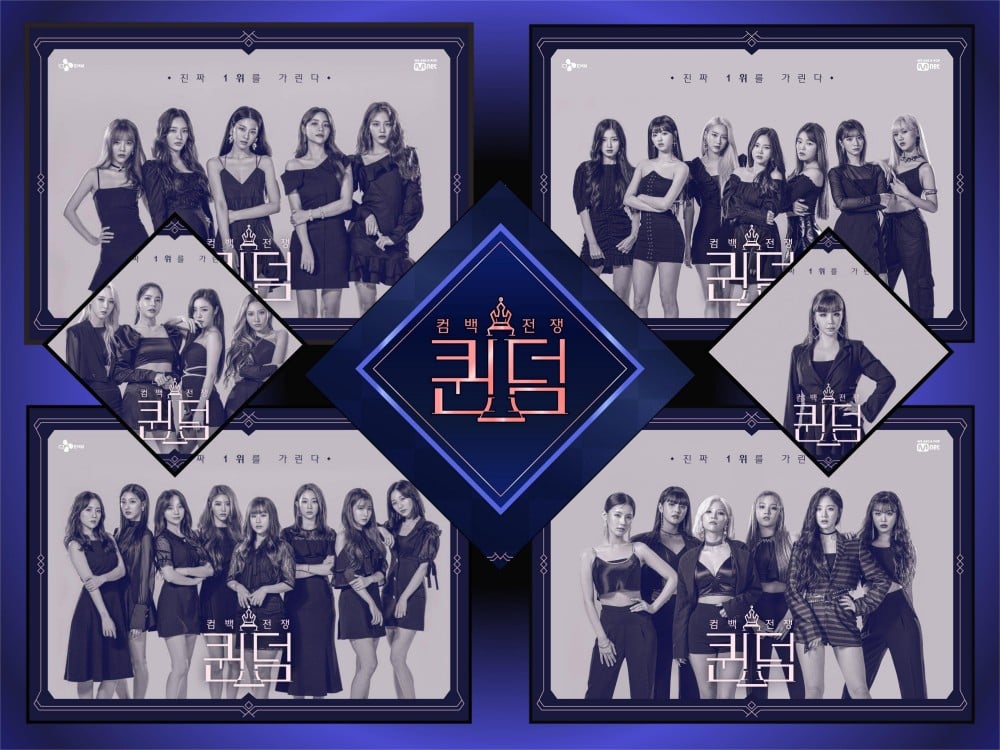 Despite any preconceived opinions you have towards MNET, are you enjoying Queendom? the 6 way competition to find the top girl group in Korea (really just the top out of the 6 included *laughing emoji*).
Okay, show tagline aside I'm loving this show. Now I know a lot of you people dislike the competition side of it and believe it's going to only create fan wars but hear me out on why I thinkit's fascinating:
- the show highlights girl groups only and gives a direct platform (and is successful too)
- the interactions are hilarious and heartwarming + new connections are great for their careers
- it allows the girls to create and perform elaborate stages which are (let's be honest) MAMA/MMA/SBSGD quality
- gives the girls a chance to experiment with their concepts without the worry of releasing a bad/flop album
- really highlights the hard work and input idols have (OMG in episode 4 with studio recording)
- the mix of internationally/domestically popular groups allows exposure to new audiences
Speaking of.....
The last point is what this polls about. If you watch the show, I'd like to know who's really captured your attention in a good way...that's NOT your bias/favorite. I'm sure most of you - just like me - are watching the show because an artist on there is your favorite so the challenge is:
1 - Let me know who your bias is or who you're supporting
2 - VOTE in the below poll for your favorite artist (who is NOT your bias)
3 - Comment below the group you voted for and why you chose them (doesn't have to be elaborate, can be anything that you like about them)
The idea of this is to not only appreciate the other groups but honestly destroy the whole fan war expectation and show that most fans can and do appreciate their biases without putting down others.
Best part is YOU CAN VOTE DAILY. So if your opinion changes as the episodes air, let me know :)
My example:
Park Bom (obviously) is my bias and who I'm supporting throughout this show. I love her voice and just her in general, the quirkiness that makes her who she is. Every time I hear her voice or see her interact with others it just tugs at the heart strings. I'm so happy she's getting the chance to be on stage again in 2019!
I vote AOA as a group who's really captured my attention. I've always like the groups casually but they've really killed these last two performances. I've added their version of MAMAMOO's egotistic to my spotify playlist.