There is a famous saying that goes "I was created to Create."
It seems that Kim Taehyung aka V of the k-pop band BTS took this quote to heart.
Fans of the band would know that BTS V is one of the members who is most interested in anything artistic. He has shared many times who his favorite artists are and who inspire him to create art of his own. He even has a brand name for his creative alter-ego, and named it Vante.
Check out this video where he introduces his brand and tells us how he came up with the brand name Vante and explains it is the portmanteau of Van Gogh (who is one of most favorite artists ever) and his name Taehyung.
BTS V has since then shared many glimpses of his customized work. He was heavily inspired by the Austrian painter Egon Schiele and American artist Jean-Michel Basquiat and their influence can be seen in the designs he made for his jackets.

In the recently release documentary series, we see a small clip of BTS V hard at work in making his trademark customized jackets.
BTS V also wore his own designed shirt recently during the 5th Muster, and it was one of the cutest things ever. He explained the design he drew on the front-side of his t-shirt and said he had drawn himself with a beard but the image also shows him crying because he could not grow the beard as he wished. So adorable!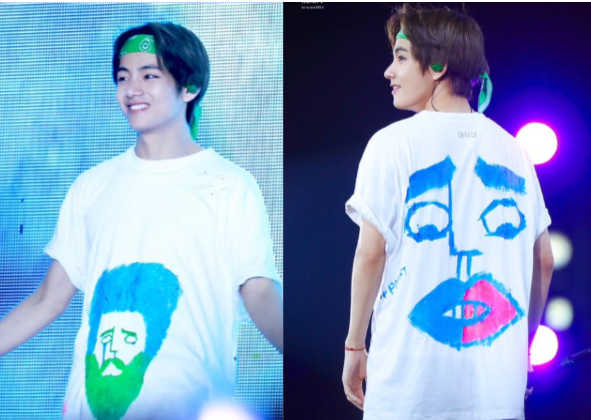 He very cutely painted his signature Vante at the bottom of his shirt.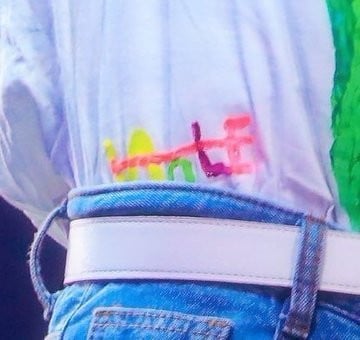 BTS V also has hand-painted and customized phone-cases with his Vante brand name that he uses. He even gifted one such phone case to his band-mate Park Jimin.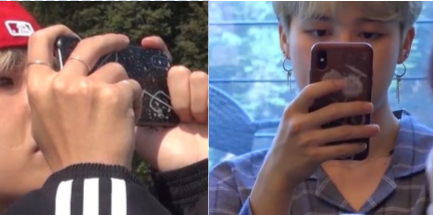 BTS V very often shares his photography with the Vante brand name - his name can also be seen as a portmanteau of V and one of his favourite photographers, Ante Badzim. These two share a very sweet online friendship that we all hope may turn into a potential collaboration in the future!
Taehyung has said that he would love to have a small exhibition under his Vante brand sometime in the far future.
So here we have a multi-talented artist who also paints, takes lovely photographs using his special film camera, and also creates customized designs for jackets and t-shirts and phone-cases.
The creativity that Kim Taehyung always displays is unparalleled. His mind works in such wonderful ways and he always comes up with a different way to create art which is like a breath of fresh air. He is brimming with so much talent and it is clear that we will see more and more Vante creations in the future.
So do not be surprised when few years down the line, you enter a showroom and are greeted with rows upon rows of very unique clothes that catch your eye and you find that they belong to the Vante Clothing line. You also may stumble upon a small exhibition tucked somewhere far away from the hustle and bustle of the city and you enter it and are greeted with the signature Vante Photography or the Vante paintings.
If you are reading this, then Kim Taehyung, know that your fans are eagerly waiting for the launch of the Vante brand!