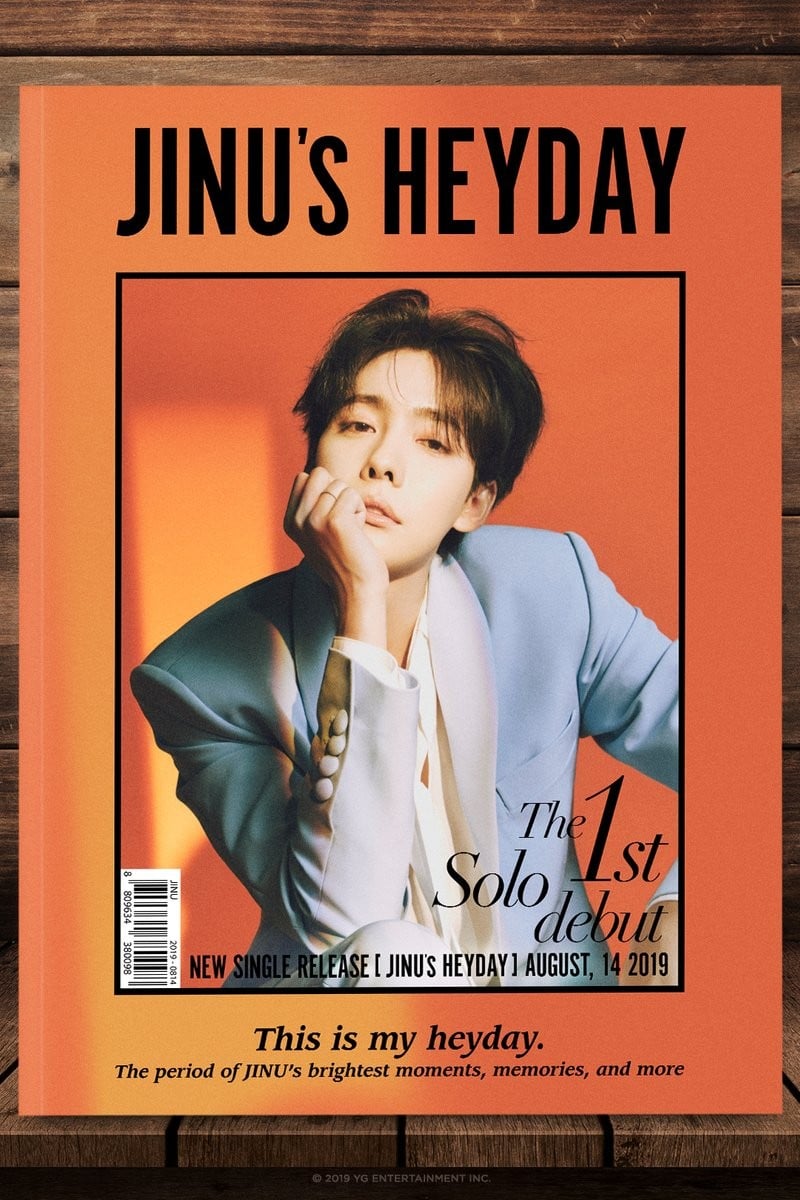 WINNER's Kim Jin Woo has revealed the title and main poster for his upcoming solo single, "Jinu's Heyday".
The concept, as briefly described by the bottom description of the poster that reads, "The period of JINU's brightest moments, memories, and more", is centered around Jin Woo sharing his brightest moments and memories with fans.
The poster's format resembles the front page of a magazine, featuring an eye-catching Jin Woo looking smart in a sky blue jacket and white shirt and a magnetic gaze.
This will be Jin Woo's first solo release since joining YG Entertainment as a trainee in 2010 and debuting with WINNER in 2013. He is also the third member of WINNER to begin a solo career.
"Jinu's Heyday" is set to drop on August 14th.