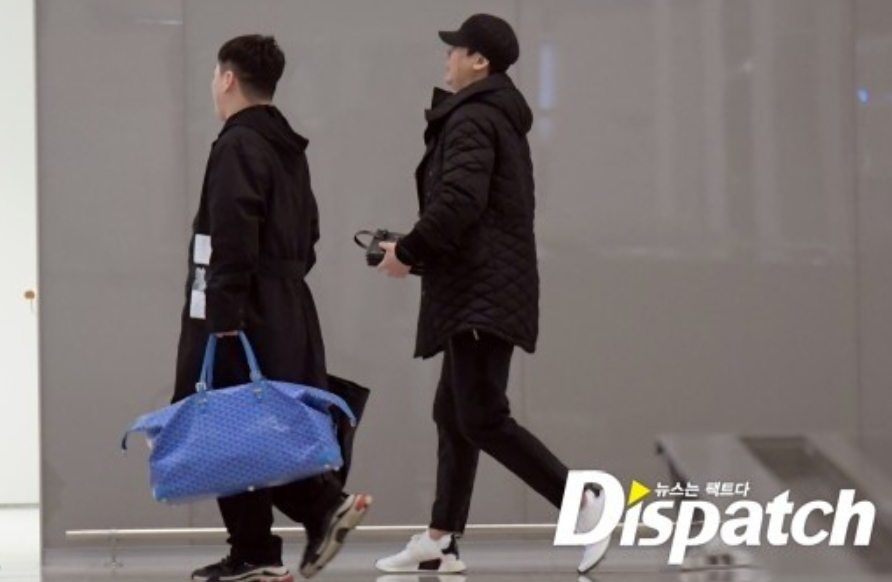 Yang Hyun Suk has been spotted illegally gambling in Las Vegas.

According to Dispatch, the former YG head is accused of making overseas trips where about 1.3 billion of unregistered foreign exchange transactions ('hwanchigi') have been detected.

Police apparently obtained intelligence from an informant in April and in response the Financial Intelligence Unit (FIU) requested an investigation into Yang's account. According to the FIU, they tracked Yang's account transactions and traced about 1.3 billion won worth of suspicious foreign transactions. Yang Hyun Suk allegedly set up bank accounts in South Korea and the U.S that he would use to deposit funds in won and withdraw in dollars.

Dispatch reportedly obtained various tips on Yang Hyun Suk's illegal gambling at the M Hotel in Las Vegas where he booked a VIP room. An anonymous tipster revealed, "he doesn't usually travel with Korean money, he'll just borrow funds there in american dollars and pay it back in Korean won."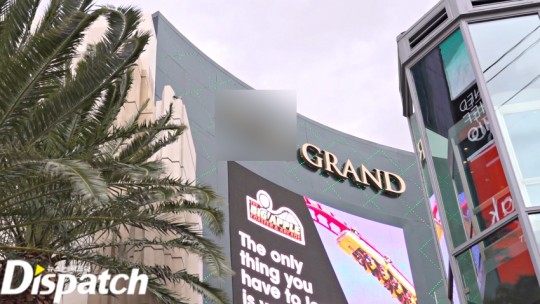 The tipster also hinted that Yang used the "drug dealer" method of "hand dealings" to deliver the funds to the exchange dealer.

According to Dispatch, Yang Hyun Suk left for Las Vegas after filming of "Mix Nine" survival program ended in February last year. He was accompanied by producer Han Dong-chul and other production staff. A witness revealed to Dispatch that "At the time, 'Mix Nine' contestants struggled and didn't even get a chance to debut while Yang Hyun Suk was at the casino VIP room at the M hotel at the time enjoying a game of baccarat."

A police official spoke to Dispatch in phone conversation and revealed, "we are currently analyzing the data received from the FIU. We are collecting evidence on the overseas expeditionary rules. We will speed up the investigation after we have secured data to prove the alleged crime."

The Seoul Metropolitan Police Agency plans to summon Yang Hyun Suk on charges of illegally gambling overseas after securing details of the suspicious money transactions.


1. [+6,468, -77] The thing that pisses me off the most is the amount of money Yang Hyun Suk and Big Bang have made out of fooling the public..
2. [+3,869, -46] This is the most extreme example of what happens when you allow thugs like Yang Hyun Suk to lead an agency managing kids. They can't even manage their own artists properly so they bankrupt their teenager fans while doing illegal things like this behind the back..
3. [+2,109, -30] It'll just make some noise for a while...nothing will happen ~
4. [+1,506, -12] Why is it getting worse and worse...is there a bottom with Yang Hyun Suk??
5. [+716, -26] Yang Hyun Suk out!
6. [+412, -169] BLACKPINK out!
7. [+253, -2] "At the time a witness told dispatch that Mix Nine contestants didn't even get to debut while Yang Hyun Suk was enjoying a game of baccarat at the casino VIP room in M hotel..." ㅋㅋㅋㅋㅋㅋㅋㅋㅋ I shouldn't be laughing but this is so frustrating and depressing..those poor trainee kids...was it fun playing around with their future like this??
8. [+187, -5] So when are you going to arrest him?? And what about Seungri? What are the police and prosecutors doing!!!
9. [+135, -2] Aren't you ashamed in front of your daughter??
10. [+124, -38] YG OUT!!! I will no longer listen to any YG music or MV. Please ban all their broadcast activities too!
11. [+87, -8] He probably killed someone too...at this point we need to investigate more..
12. [+68, -3] Burning Sun got buried with Daesung's building scandal but this time it looks like Yang Hyun Suk's scandal is sticking around..