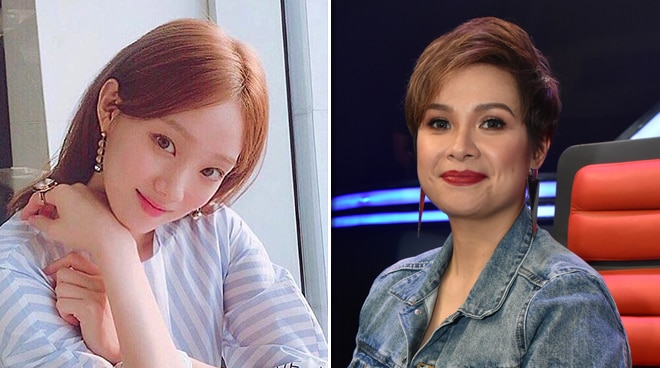 Photo credit: @heybiblee on Instagram (L)
Less than a month after sharing a video of Lee Sung-kyung belting out the Disney classic 'A Whole New World' on Instagram, Tony-winning actress Lea Salonga got the sweetest response from the Weightlifting Fairy star herself.
Lea, who first posted the video back on June 20, wrote in the caption, "This is so adorable! Isn't she a Disney Princess?"
Gushing over Lea's flattering move, the Weightlifting Fairy star expressed her gratitude to The Voice PH coach by penning heartfelt words in the comments.
"I am so thankful and honored, Lea! I've been practicing listening to you! You are inspirational, and I love you so much," she wrote.
Lea then responded by admitting she and her mom have always been huge fans of hers.
"Awww. Thank you! My mom and I are fans of yours from Weightlifting Fairy. Thank you for those many hours of entertainment! We love the show and you in it," she wrote.
Lea served as the singing voice of Princess Jasmine in the animated version of Aladdin, which came out in 1992.