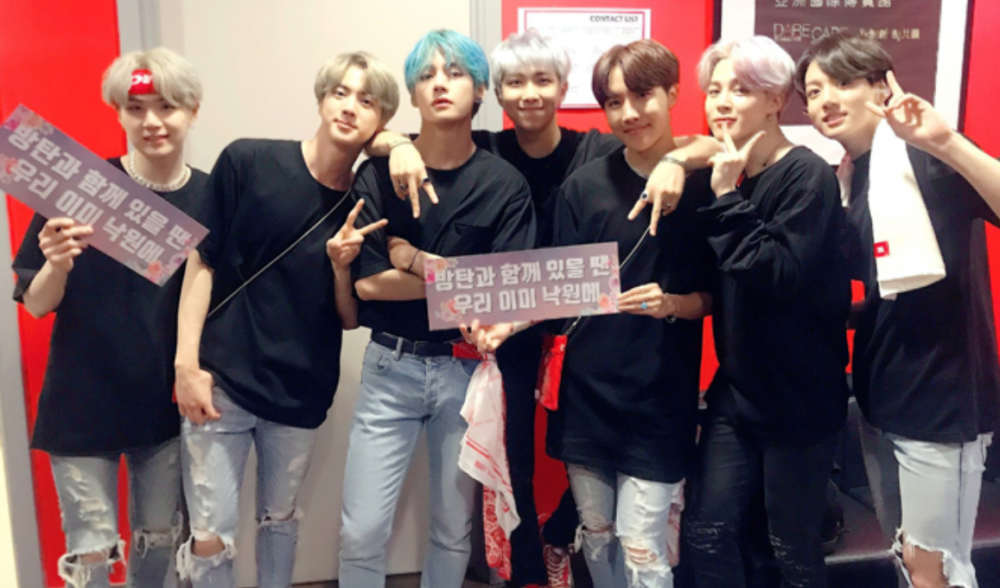 BTS has addressed the rumors surrounding their Busan fan meeting.

The group held their 'BTS 5TH MUSTER MAGIC SHOP' fan meeting at 7:00pm on June 15th at the Busan Asiad Auxiliary Stadium to celebrate their 5th anniversary of debut. Busan is a meaningful area for BTS and their fans 'Army' because it's home to members Jung Kook and Jimin and it's the first time the group has held a fan meeting there. As a result, the fan meeting received an explosive reaction from fans as soon as it was announced and over a span of 2 days, BTS prepared to meet over 50,000 fans.

On the day of the fan meet, fans flocked to the Asiad stadium and BTS' agency took extra care to root out scalpers and illegal entrants. If the attendee didn't have appropriate identification, they were not allowed to enter the venue. As a result, complaints erupted on SNS and online communities from fans that allege that they were "denied" entry even though they submitted copies of their student ID cards in paper for identification.

Some complained that they weren't allowed entry even though their parents reserved tickets on behalf as they were in elementary school. There were claims that 6,000 out of 22,000 attendees were not allowed entry and some fans were sexually harassed by the security guards and police. Some fans alleged that they were were trapped in certain spaces and not allowed to leave.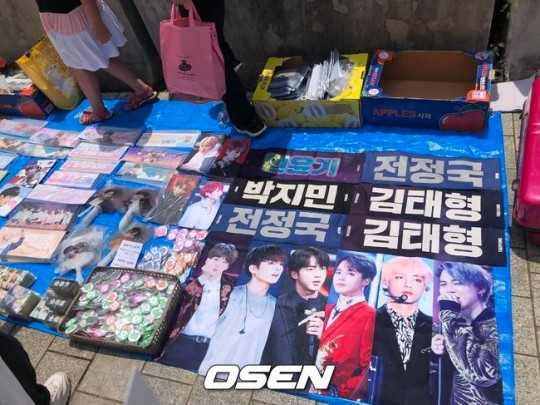 But their agency's explanation was completely different. Big Hit explained, "In any case, you can't enter the venue using illegal ticket transfers or insufficient identification. We informed fans in advance through reservation media, fan cafes, SNS, and text that we will thoroughly inspect ID cards. Before the fan meet, the security and police carried out what they had warned beforehand to adhere to the principles of safety and fairness, so these online rumors are causing unnecessary misunderstandings. On the contrary, there were cases on the internet that showed safety accidents caused by fans who failed to adhere to the rules."


1. [+819, 13] Make sure to root out all the fake students this time. Those fans that manipulate their student ID's need to be completely destroyed.
2. [+623, -7] All these fake fans acting up on SNS with no proof ㅋ ㅋ ㅋ
3. [+285, -30] You should change the main article title to "Big Hit Entertainment" side rather than 'BTS'
4. [+218, -8] I heard that BTS was harassed too..please do a thorough investigation and find out..
5. [+95, -1] Some uploaded photos online saying they were in the hospital. If you were really sexually assaulted you would've reported it instead of tweeting.. ㅋㅋ ㅋㅋㅋ ㅋㅋㅋ ㅋㅋㅋ ㅋㅋㅋ ㅋㅋㅋ ㅋㅋㅋ ㅋㅋㅋ ㅋㅋㅋ ㅋㅋㅋ ㅋㅋㅋ ㅋㅋㅋ ㅋㅋㅋ ㅋㅋㅋ ㅋㅋㅋ ㅋㅋㅋ ㅋㅋㅋ They're just afraid of submitting their IDs because they're lying. The agency needs to take a hard line
6. [+43, -0] I'm a BTS' fan too but i'm so tired of these fake fans. BTS fighting!
7. [+17, -0] I'm not surprised it's so obvious..
8. [+11, -0] Scalpers are a cancer in society!!
9. [+7, -2] So how can you check if they're in the first grade..of course their parents will have to purchase the ticket~
10. [+6, -0] But anyone can get a copy of a student ID ㅋㅋ ㅋㅋㅋ ㅋㅋㅋ ㅋㅋㅋ ㅋㅋㅋ ㅋㅋㅋ ㅋㅋㅋ ㅋㅋㅋ ㅋㅋㅋ ㅋㅋㅋ ㅋㅋㅋ ㅋㅋㅋ ㅋㅋㅋ ㅋㅋㅋ ㅋㅋㅋ ㅋㅋㅋ ㅋ