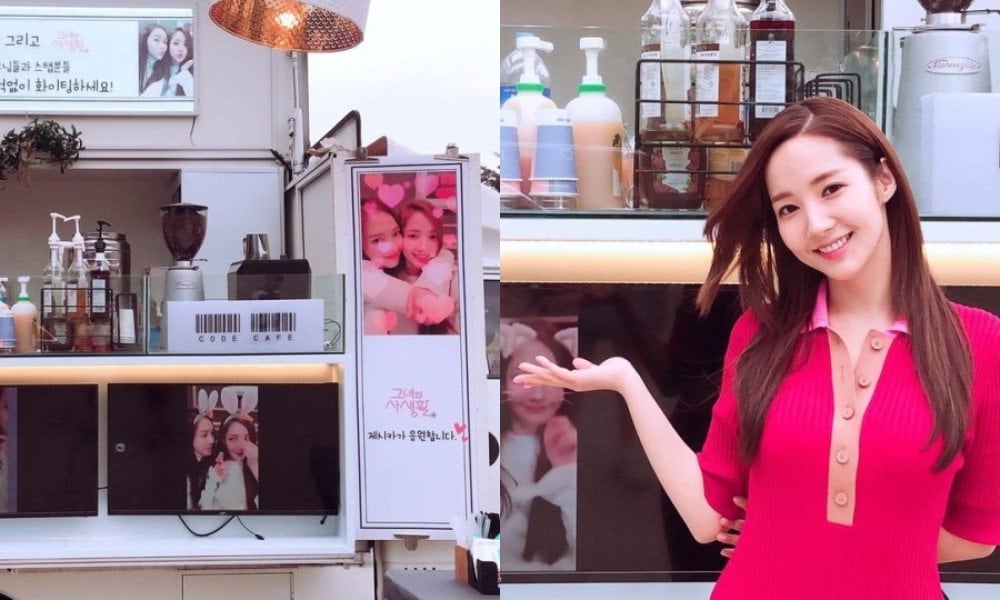 The friendship between actress Park Min Young and idol Jessica is still going strong!

On May 13, Park Min Young took to her personal Instagram to share photos of the coffee truck Jessica surprised her with on the set of her drama 'Her Private Life.'

In the image set, the truck can be seen covered in adorable photos of the two girls together. The coffee cups provided on the truck boast photo stickers of them as well. The banner hanging over the truck reads: "Duk Mi Nyong [Jessica's nickname for the actress] and all of the 'Her Private Life' actors and staff, 'fighting' to the end and without fail!" A side banner also reads "Jessica is rooting for you."

Meanwhile, 'Her Private Life' began airing from April 10 on tvN.

Check out Park Min Young's Instagram post below!