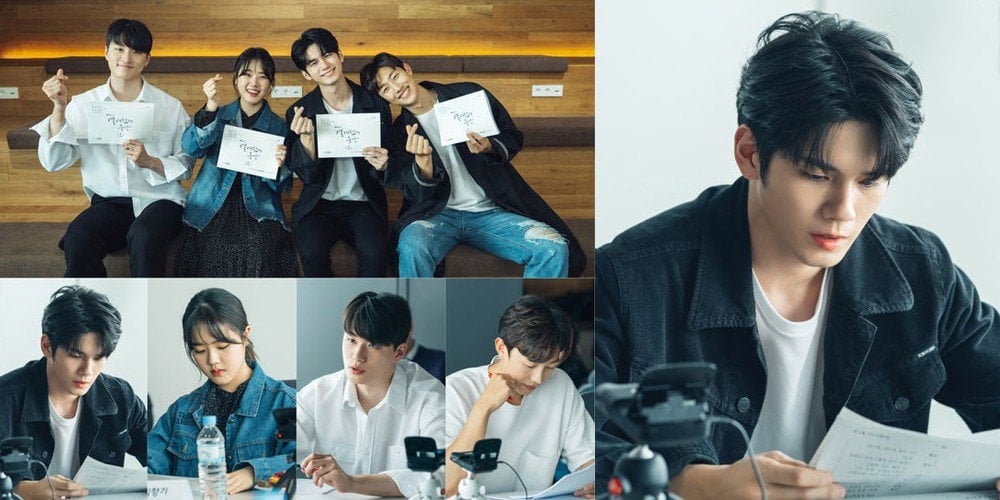 JTBC's upcoming Mon-Tues youth romance '18 Moments' has revealed still cuts from the cast and crew's first script reading site!

Starring a cast of rising rookies like Wanna One's Ong Seong Wu, former child-actress Kim Hyang Ki, 'A-Teen's Shin Seung Ho, Kang Ki Young, ASTRO's Moonbin, and more, '18 Moments' deals with the still awkward, explorative emotions of youths in their teens.

For his first ever acting debut, Ong Seong Wu takes on the role of a lonely, but strong-willed student named Choi Jun Woo. Opposite him, Kim Hyang Ki plays the role of a model student whose mother has dictated everything in her life, Yoo Soo Bin. Shin Seung Ho's character Ma Hwi Young is a dark, mysterious student hiding past struggles in his heart, expected to face various challenges in his road to friendship with Jun Woo.

You can look forward to a pure, empathetic drama series about the lives of high school students in '18 Moments', premiering some time in the latter half of this year! In the meantime, check out the cast's first script reading set below.