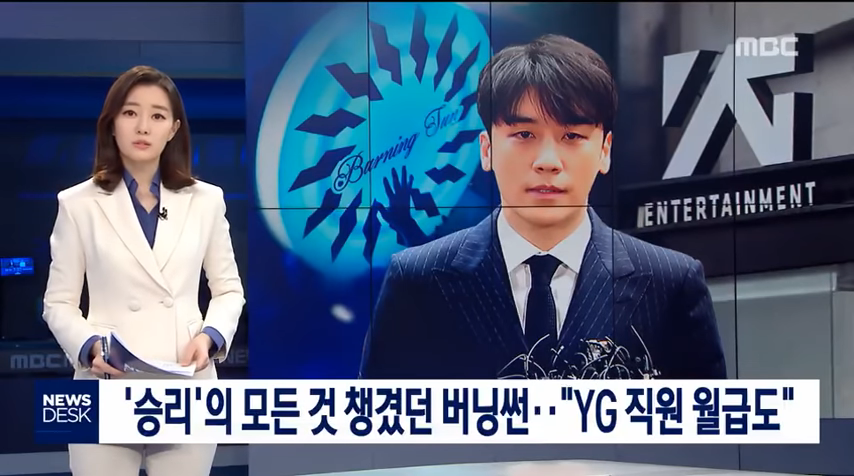 On April 12, MBC's 'Newsdesk' reported Seungri used money from Burning Sun to pay his manager.
According to the report, the police found monthly transactions between manager Ji and Burning Sun. The total amount transferred to Ji's account revealed to be around 30 million KRW (26,385 USD).
Ji revealed to be an employee under YG Entertainment who worked as Seungri's manager. MBC claims YG Entertainment also seemed to have been aware of the issue as they fired Ji earlier this year after the Burning Sun scandal broke out.
The police are investigating rather Ji received money from both YG Entertainment and Burning Sun.
The transactions between Burning Sun and Ji can serve as evidence backing up Seungri's embezzlement allegations.