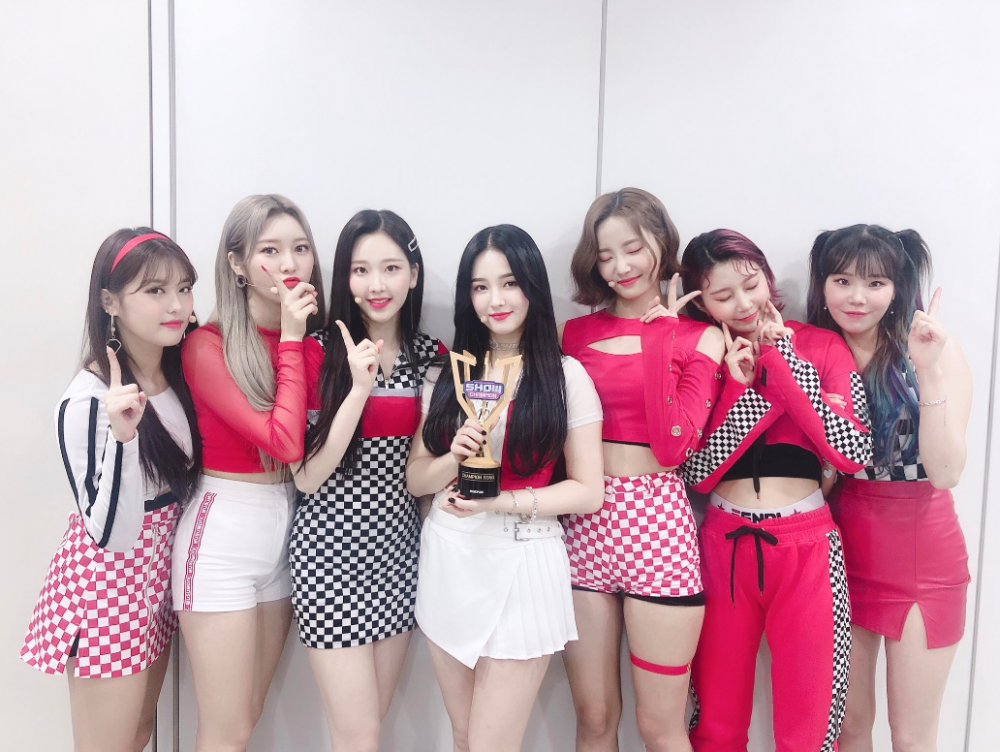 Momoland is this week's winner on MBC Music's 'Show Champion'!
In the first week of April, Momoland with "I'm So Hot," MAMAMOO with "Gogobebe," Park Bom with "Spring," Stray Kids with "Miroh," and Taeyeon with "Four Seasons" made it into the Top 5. Out of all, Momoland with their new energetic hit is given the 'Champion Song' of the week.
The girls expressed appreciation for the award. This marks their third win for "I'm So Hot." Congratulations!