Though we fans don't like to think about when our favorite idols will part ways with their group, we still can recognize the talent it takes in order to do so! With the new generation of idols rightfully taking their places on the K-Pop throne for the next few years, there are certain stars that seem to propel themselves just a bit beyond the rest with hard work ethic, amazing drive, and of course, raw talent. These idols are the ones that thrive when given a solo stage and don't lose even a drop of stage presence without the rest of the group by their side. Here are X new school idols destined for solo success:
7. Kang Daniel
The former Wanna One member Kang Daniel is crazy popular in Korea. Given Daniel is granted a solo debut, it goes without saying that fans are on the edge of their seats waiting to see what concept Daniel would employ for his solo release. Daniel has an amazing stage presence, excellent charisma, and is a public sweetheart. His rapping and singing are great, and if his performance of "Rainism" is any indication of his possible might as a solo act, then we'd better strap in for the ride.

6. PENTAGON Hui
Though many find that Jinho is PENTAGON's shining star, Hui is the vocal powerhouse who drives the memorable aspects of each track home. Hui not only boasts impressive singing ability but production skill as well. With groups like PENTAGON, where there is a large roster of members, chances to gain spotlight can come few and far between. Hopefully, Hui either obtains the support of Cube Ent. or finds a company willing to invest in his career, because it's likely he will pay them back in dividend.

5. Red Velvet Seulgi
Many netizens think that Red Velvet's Seulgi is extremely versatile. She's able to embody the feel of a variety of distinct concepts and doesn't have to be boxed into "sexy" or "cute" looks in order to sell a song. Fans have indicated they're ready for a Seulgi solo stage, and Seulgi herself has indicated she thinks that a girl crush vibe comes naturally to her. Fans everywhere are ready for Seulgi Bear to come out with something special.


4. NCT Taeyong
NCT Taeyong is another case of an idol whose fans are desperately awaiting a solo from. Taeyong is already partly there to make himself a household name. In fact, many fans online have stated that when they think of NCT they think of Taeyong first! Taeyong is so friendly and charismatic that it's easy to see him as Taeyong and not Taeyong of NCT. If NCT garners more fans and gets a big break overseas, Taeyong is lined up to have an incredibly successful solo career should he so choose.
3. LOONA Kim Lip
Many compare LOONA's Kim Lip to Chungha! Though the group just debuted and the solo system doesn't kick in until way further in the group's career, Kim Lip is a strong contender for being the one with the best solo career. Kim Lip has proven herself in her songs with LOONA and continues to wow fans with complicated choreography and impressive vocals. With a little maturation, Kim Lip could be slotted to become the next big female solo act.

2. (G)I-DLE Soyeon
One netizen commented, "I love (G)I-DLE and want them to stay together for a long time, but at the same time, Soyeon is so good that I would love to hear just full songs of her!" Soyeon was a rare instance where an idol was able to hold their own on 'Unpretty Rapstar' and her place in (G)I-DLE seems to be a point of discussion among fans. Hopefully, Soyeon is able to push through and access her full potential while also working within the limitations of being part of a girl group, as she has superstar potential that's untapped.

1. BTS Jimin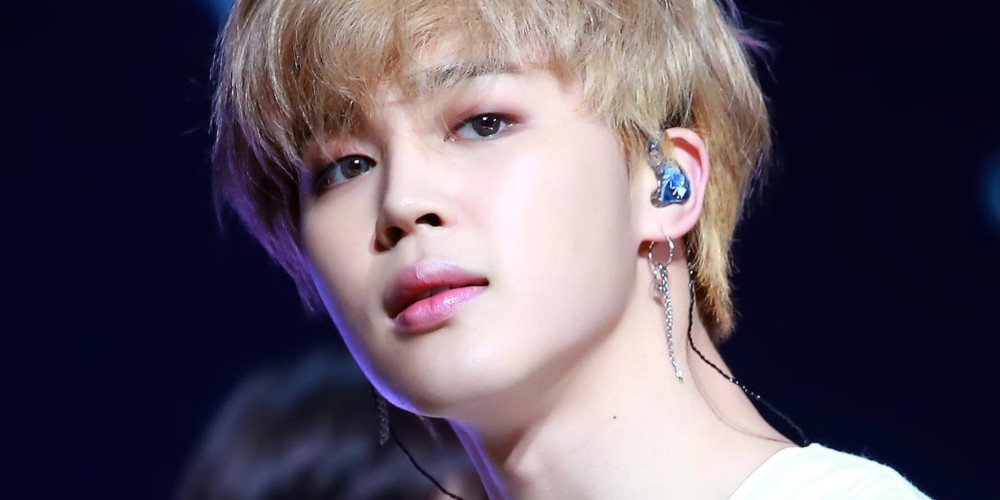 Jimin's combination of popularity, looks, personality, singing, dancing, and overall attitude are what make him our top pick for most likely to have a successful solo act. He's popular with ARMY, as well as, with the general public. Jimin has the ability to recreate himself as a new age Taemin whose sex appeal and dancing combined with stage presence and vocals can hit record highs given the right song is chosen for his solo stage. Jimin's personality is also suited as very cute and palatable for variety, making him the most well-rounded new age idol that can go on to have a fruitful solo career.