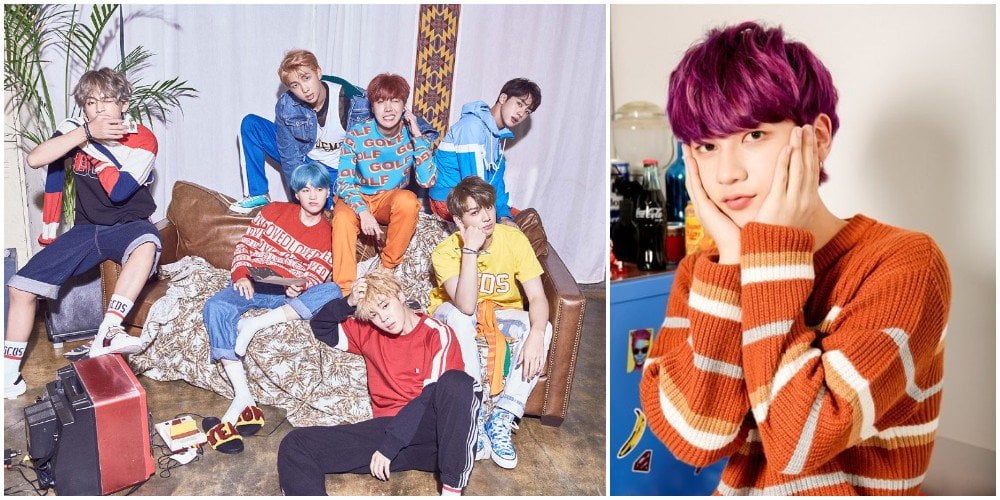 Sihoo of the new boy group MustB shared how being a backup dancer for BTS' influenced him.
In a recent interview with Sports Today, Sihoo shared, "The choreographer for BTS sunbaenim used to be the choreographer for my former company. He asked if I can help out with the backup dancing so I worked as a backup dancer for BTS' 'IDOL'."
Sihoo was able to perform on music shows including 'M Countdown,' 'Music Bank,' 'Show! Music Core,' and 'Inkigayo,' as well as at the '2018 Soribada Best K-Music Awards' with BTS.

Sihoo explained, "I was preparing to be an idol and trained under an agency but it didn't go well. I quit and left the agency. I gained weight because I've been just playing around after then but I was able to stand on a big stage while being a backup dancer. Especially the '2018 Soribada Best K-Music Awards.' It took place at Olympic Park, so the stage was big and there were many people in the audience. I heard the cheer after the stage and that sound touched my heart. I realized that I want to do it again."
He continued, "I monitored and it was cool how BTS sunbaenims received care and the way they performed. Everything looked cool. I think that's the reason why I started having dreams and started as an idol again."
Meanwhile, the new 7-member boy group MustB recently made their debut with "I Want You."