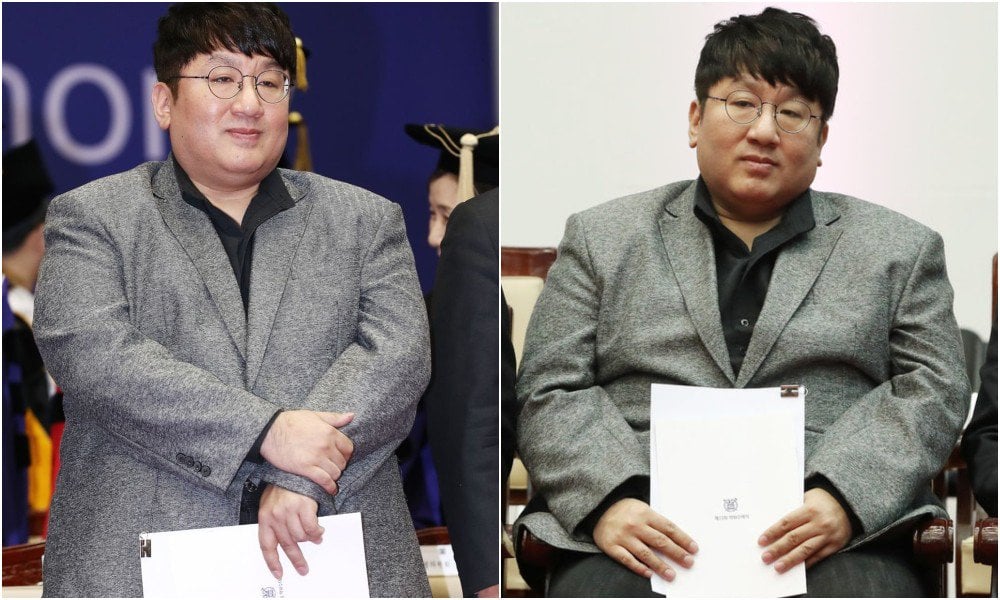 Fans of BTS are showing concern for Bang Si Hyuk's health.
On February 26, the founder of Big Hit Entertainment attended the Seoul National University graduation ceremony as the guest speaker.
Some fans claimed that Bang Si Hyuk looked heavier than before and assumed he has failed his diet.
Last year, Bang Si Hyuk promised the BTS members to lose weight for his health. During the '2018 MGA' in November, RM accepted the 'Producer Award' on behalf of Bang Si Hyuk and has also stated, "I hope you succeed with your diet. You promised us. Let's be healthy together for a long time."
However, Bang Si Hyuk seemed to have gained weight instead - making fans greatly concerned about his health.
Comments stated, "Bang PD-nim, you have to be healthy," "Please succeed with your weight management this year," "This is a serious issue. Please lose weight for your health," "Why did he blow up like that... Please lose weight."