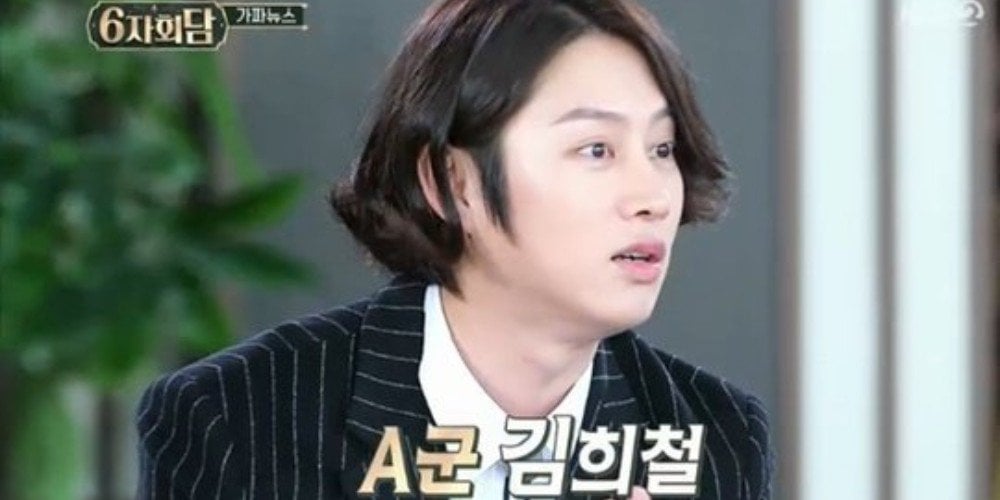 Super Junior's Heechul talked about his gay rumors.
On the February 26 airing of KBS 2TV's '6-Party Talk,' the panelists had a discussion about fake news.
Heechul, who has been suffering from gay rumors since his debut, opened up about the issue and revealed, "My name was on a jjirashi (tabloid) once."
He continued, "Super Junior has a group chat. One time, someone shared a post stating, 'male idol A is dating male actor B but he cheated on B with another actor C. C then went to A's home and A got on his knees and apologized.' I was wondering 'who is it, who is it,' but I found my name as A at the bottom. I was startled and frustrated."
Jang Do Yeon commented, "We just ignore it if it says Heechul is gay but you come to believe it when the descriptions are so detailed."